OnePlus ends rationing. You can now buy its phones just like that!
Radical idea: You give them money. They send you a phone
---
You can now buy a OnePlus smartphone by simply giving the company some money. This normally wouldn't (and shouldn't) make news, but it's a radical departure for the Shenzhen outfit. It means you don't have to offer a secret password, smash up your existing phone, or win a gurning competition. As of today, all three OnePlus models can be acquired without jumping through any such hoops.
OnePlus achieved enormous publicity in 2014 - and some notoriety - by rationing demand for its first device, a low cost flagship. This was a low cost model and heralded a new trend, one that took advantage of Chinese manufacturing scale and advances in electronics packaging; the OnePlus One was a high-spec flagship sold at a fraction of the price of the big brands.
However, a conventional transaction wasn't possible, and potential buyers had to obtain an invitation. The invitations were carefully rationed. Months could pass. OnePlus argued that its margins were so low, it couldn't afford to make too many. However, after the less-than-stellar reception to its second device, the OnePlus 2, OnePlus promised to ease up on the rationing system.
The mystique that rationing created induced fanbois to queue round the block for hours in baking heat - just for a phondle.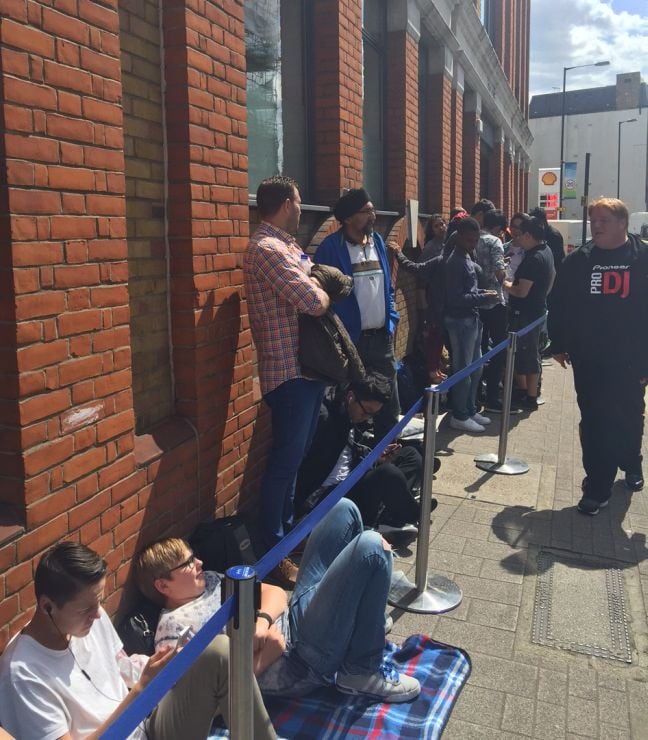 By the time OnePlus announced its third model last year, it was arguably more famous for the rationing than the phones. Now all three models can be bought without an invitation, although there's a limited edition Ceramic version of the OnePlus X that still requires one.
"The OnePlus One became invite-free 362 days after the launch, and after 130 days the OnePlus 2 was invite-free. The OnePlus X is now available without an invite after 92 days," the company has announced.
What's caused the change of go-to-market strategy? OnePlus won't elaborate, beyond "we grow more mature and more adept at handling the demands and expectations of our community".
But the ability of anyone to make and sell a "Shenzhen generic" surely helps. British outfit WileyFox sells a fine one. Huawei's Honor brand is increasing its footprint. Constraining supplies and rationing demand doesn't seem like a sensible way to compete any more.
You can find the phones here – £199 for the X, £289 for the (64GB/4GB) OnePlus 2, and £219 for the OnePlus One. ®
Similar topics
Narrower topics