The Register can exclusively reveal today that a top Hollywood studio has optioned a sequel to Paint Drying - the 607-minute minimalist masterpiece designed to try the patience of the British Board of Film Classification (BBFC).
A Tinsel Town source close to the project confirmed yesterday that Paint Drying director Charlie Lyne has been offered a cash-packed suitcase so ample its contents will more than cover the cost of submitting his next movie for BBFC classification. The Brit helmsman is said to be working on slow-motion sci-fi epic The Pitch Drop Experiment, a long-term venture with a predicted final running time of around 110 years.
Lyne will play no part in Paint Drying 2, our source said. Instead, the studio will bring on board an experienced hand to guide the $320m production, as this leaked mock-up poster suggests: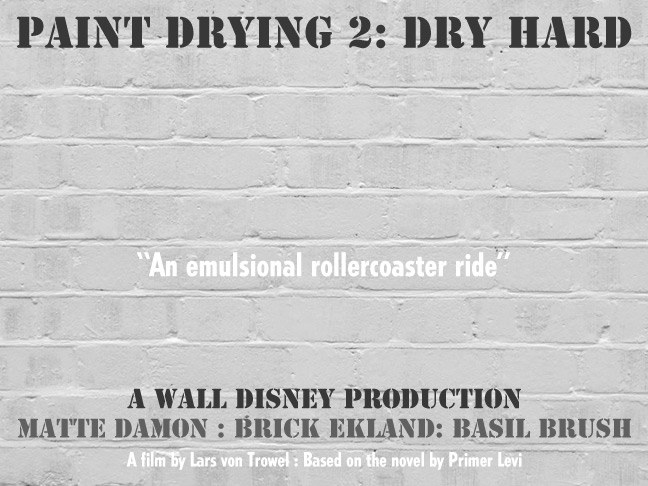 The word in Hollywood is that Paint Drying 2: Dry Hard will run to 23 hours, with a projected release date in 3D and IMAX theatres in late December this year. ®
Bootnote
Hollywood can thank our magnificent readers for providing the inspiration for Paint Drying 2. Award yourselves beer.