This article is more than 1 year old
Zuck's bucks are now the world's 6th-largest cash pile
Facebook tycoon trails only Gates and Bezos in total worth
A stellar financial year from Facebook has made founder Mark Zuckerberg the sixth-richest person in the world.
This according to Bloomberg, who now estimates that Zuckerberg is worth more than the Koch brothers, but slightly less than Mexican telco boss Carlos Slim.
According to the latest rankings, Zuckerberg is now worth $47.5bn, compared to the $45.9 respective worths of Charles and David Koch. Still, Zuck is only the second-richest person ever to drop out of Harvard. Microsoft mogul Bill Gates remains the world's richest man with a $78bn net worth.
Also ahead of Zuckerberg is Amazon boss Jeff Bezos, whose empire adds up to a staggering $55.8bn.
Should Zuck be so inclined, he could buy himself (or all of Europe) 864 million new Gap hoodies, excluding sales tax.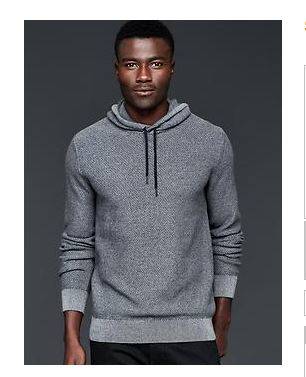 One of these, for all of Europe
The Facebook founder does, however, have plenty of upward momentum to help advance up the rankings. Earlier this week, Facebook announced that it had pulled in an eye-watering $5.8bn of revenue and $1.5bn GAAP net income from its massive social network.
"2015 was a great year for Facebook," said the social networking tycoon and master of the obvious.
"Our community continued to grow and our business is thriving."
Should Facebook continue its solid earnings, Zuckerberg will no doubt be challenging Bezos and Gates atop the tech billionaire rankings. ®