This article is more than 1 year old
El Reg nips down to the Hewlett You Inn?
Delivers modestly boxed signage for HPE's private London boozer
When readers recently decided that Hewlett Packard Enterprise's private London drinking club should be dubbed the "Hewlett You Inn?", we promised to knock up some artwork for the boozer and deliver it to the door of HPE's shiny new HQ at One Aldermanbury Square.
Here are said premises during refurbishment last November, when we learned that HPE had applied for a licence to punt alcohol and music to invited guests attending "bona fide private functions".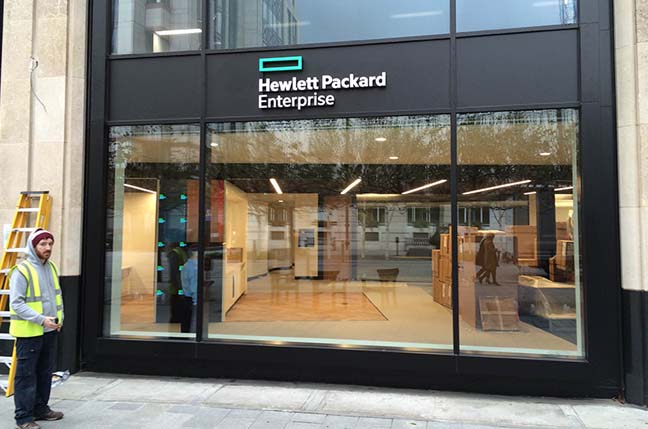 Well, we like to walk it like we talk it, so last Friday a crack Vulture Central team stormed the building bearing this magnificent sign, inspired by the company's paradigm-redefining green rectangle:
Naturally, we wanted to ensure the gift arrived in good shape, so in the best Hewlett Packard tradition, we first enclosed it a cardboard tube, put that inside a big box surrounded with bubble wrap and foam bits...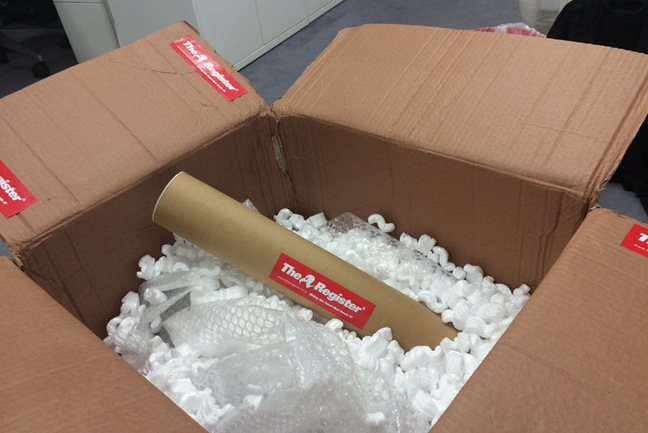 ...stuck the entire works onto a pallet...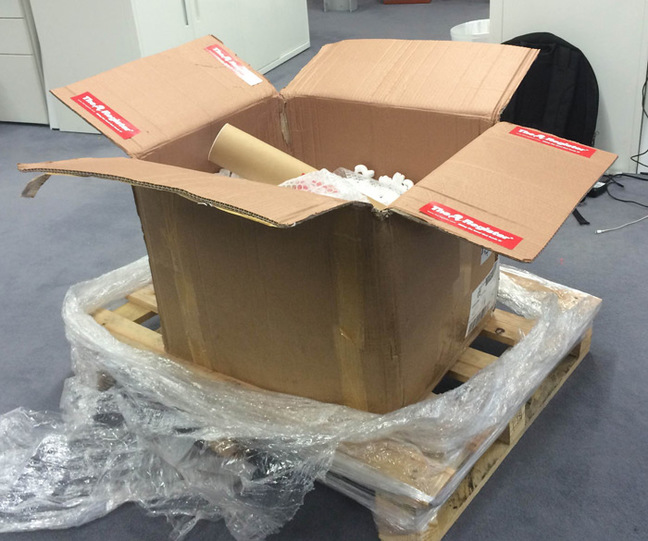 ...and enveloped everything in plastic wrap, just to be absolutely safe: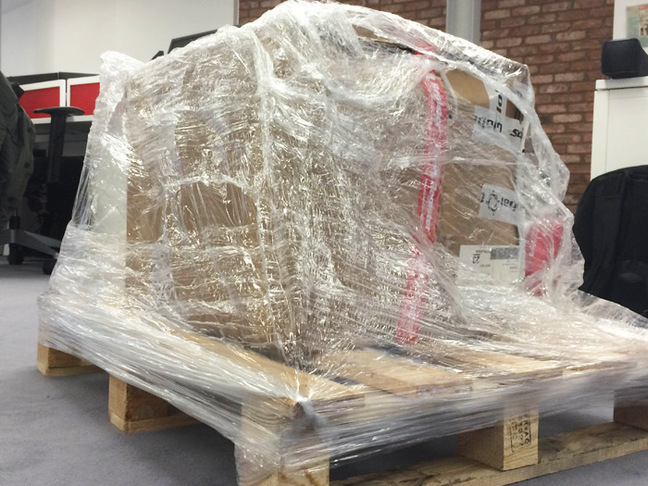 We're relieved to report that the artwork arrived intact, despite warnings that we might want to stick the pallet in a shipping container as added protection for the short trip to the Hewlett You Inn?
On hand for the ceremonial hand-over were our own Gavin Clarke and Clare Loxley, HPE's head of PR EMEA. Meg Whitman herself was reportedly around somewhere, but apparently spent the entire evening shovelling bubblewrap and foam into a skip.
As you can see, future relations between El Reg and HPE looked to be heading down a sunlit path of cordiality...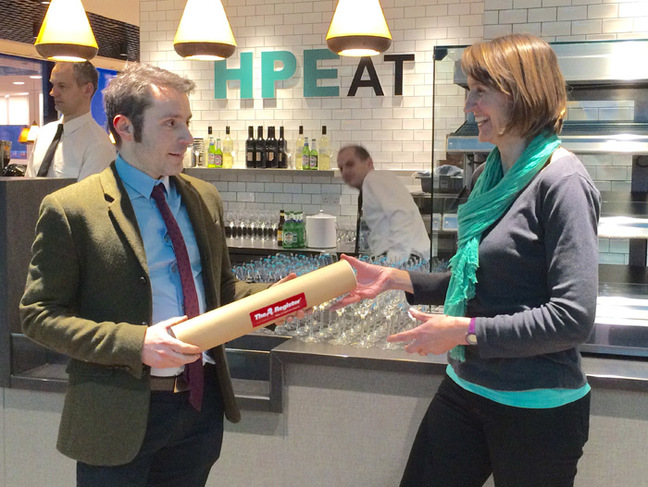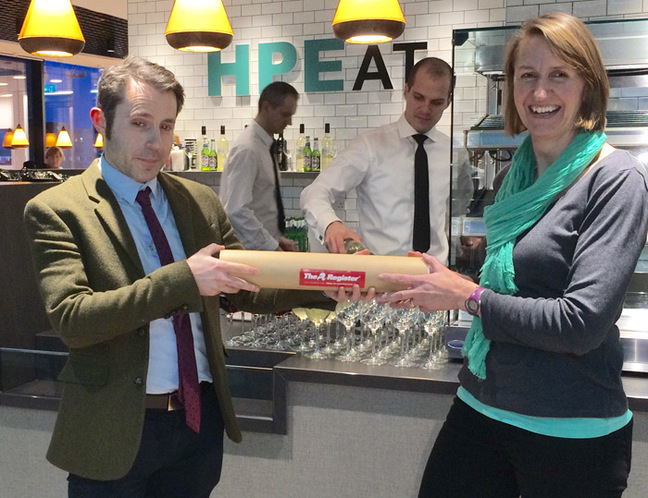 ...until Clare actually saw the artwork, at which point Gavin was cordially invited to do one: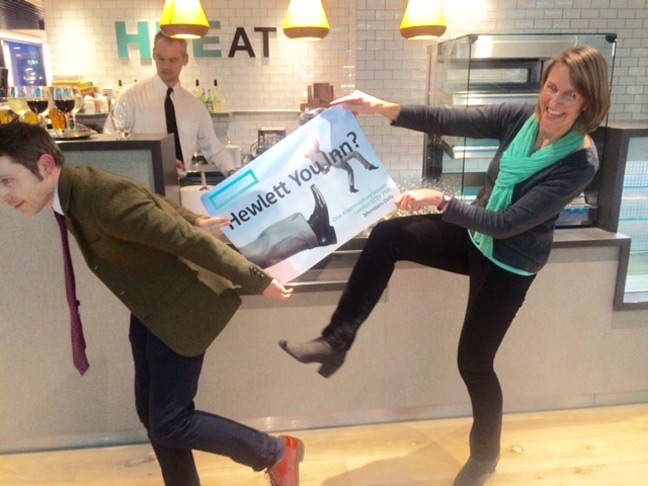 Sadly, then, it appears we won't be necking any further free liveners at the Hewlett You Inn?, at least until the dust settles or the cleaners dispose of the last remnants of packaging, whichever comes soonest. ®