Google has taken aim at another class of internet scumware: the deceptive download buttons that infest advertising on places like free software directories.
"Your computer is out of date!" ads and the like that take the unwary either to adware and/or malware installers - or worse - are in Google's sights.
Lucas Ballard, the software engineer who announced the earlier stage of the safe browsing program when the Chocolate Factory started warning users about malware sites last year, says the program aims to eliminate "social engineering ads" in embedded content.
He says "embedded content (like ads) on a web page will be considered social engineering when they either:
Pretend to act, or look and feel, like a trusted entity — like your own device or browser, or the website itself.
Try to trick you into doing something you'd only do for a trusted entity — like sharing a password or calling tech support.
Hence, if you mess with users like this:

Google's going to flag it like this: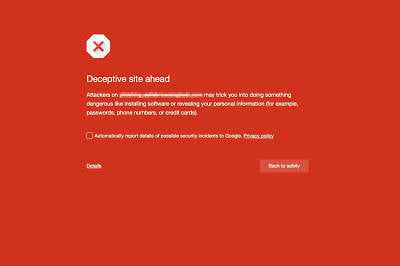 Vulture South imagines there will be a lot of free software Website admins scrambling to catch up, once Google starts flagging their sites as dangerous. ®
Similar topics