HPE has bought Switzerland-based Trilead, according to Trilead's home page.
Trilead's VM Explorer is a backup product for VMware's ESXi and Microsoft Hyper-V users. It comes in Free, Pro (£520.00 / US$790), and Enterprise (£990.00 / US$1,460) editions.
The latest release introduced automatic backup testing, cloud backup, a new web interface, plus support for Hyper-V 3.0 (backup, restore and replication.)
It supports the ESXi free edition for full backups.
A set of Trilead VM Explorer instruction videos can be found here.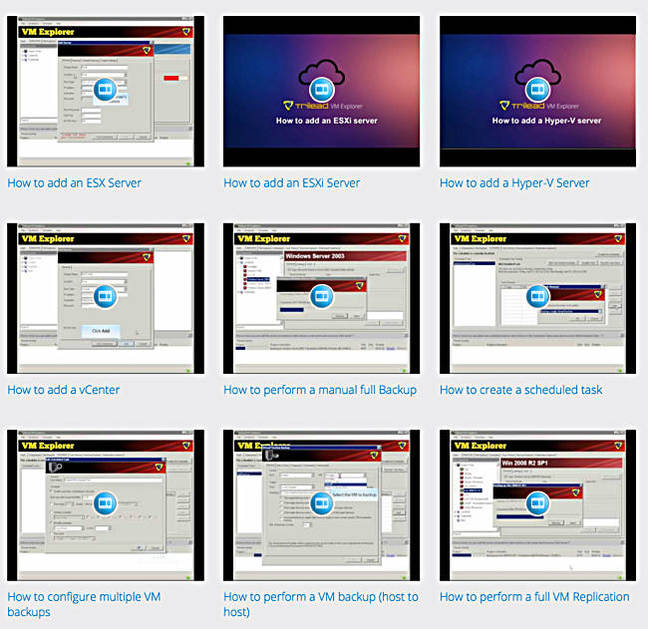 Some Trilead instructional videos
The price HPE paid is not known. Trilead licensing is per-installation and not per-socket or VM pack. It is probably much less functional than Veeam.
How HPE will position it against its existing StoreOnce backup product is not known.
A Swiss business directory says Trilead revenues are 10.807m swiss francs (£7.463m / US$10.888m). ®