Cisco is recalling a bunch of industrial Ethernet switches because it discovered the power source wiring could potentially short to the case.
The IE 5000 is the company's series of ruggedised Ethernet switches, and the recall affects both version in the series, the IE-5000-12S12P-10G (1Gbps / 10Gbps, 28 ports) and the IE-5000-16S12P (1 Gbps, 28 ports).
As the field notice states, during a factory test one device was found with the fault.
"Potential damage to the source wiring can cause a short to the metal enclosure/barrier. This could lead to a potential electrical and/or fire safety hazard for the end user," the notice states.
"This issue has not been observed at a customer site. The power harness cable appeared to be damaged by a metallic baffle."
Not all devices in the series are affected, so users are advised to check their serial numbers. Additionally, units identified as version V02 or carrying "deviation label" #D517262 are not affected. ®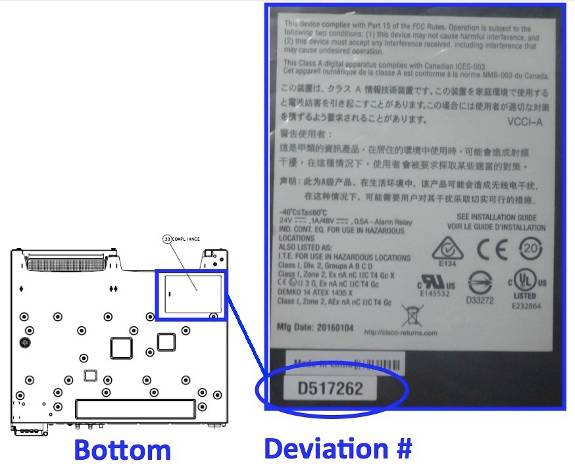 If you've ever wondered what a deviation notice looks like ...
Similar topics