This article is more than 1 year old
Three scoops 'most reliable network' crown, EE takes every other title
And if you're on Vodafone ... well, it sucks to be you
Three emerges as the UK's most reliable mobile operator and EE as the UK's fastest, in RootMetrics' biannual network survey.
EE's plump spectrum and its investment in capacity and benefits pay off in the results, where it was rated as first in five of the survey's six key categories.
Three won the reliability category for the first time, being the most reliable in all four UK nations. O2 rose to third, on the basis of call performance (tied in second place with Three) but languishes last on data performance.
Vodafone's data speeds are reckoned to have improved, but it comes last when the various categories are averaged out.
RootMetrics gives EE a weighted aggregated score of 88.1, Three 84.5, Vodafone 78.6 and O2 76.6.
Some categories show striking regional differences. Network speeds are much slower in Wales, for example.
And much depends on what you value. If you find dropped calls disruptive, Three is the one to choose. If you use your mobile mostly for data, then it's EE.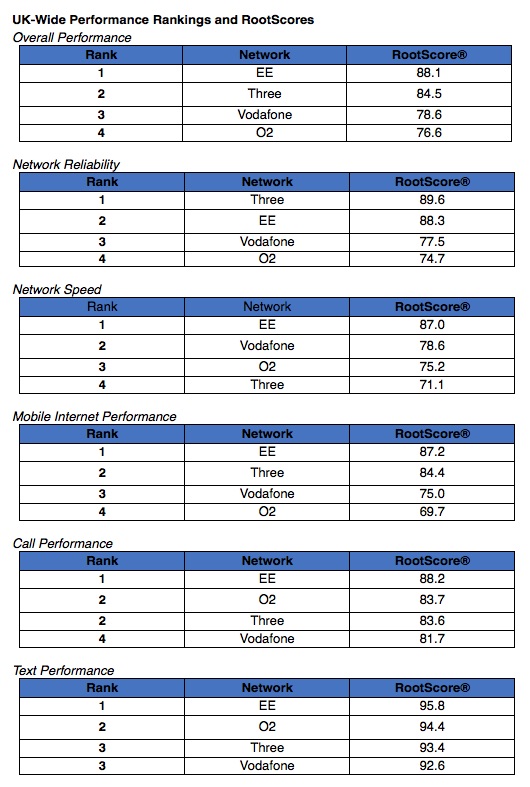 RootMetrics tests signal and data performance indoors and on major roads, with getting on for a million tests. It's also much more methodological than typical crowdsourced data aggregators such as Down Detector.
Despite Britain's notorious notspots, data performance over mobile networks in the UK is still better that in Germany, tests last year showed.®