This article is more than 1 year old
Reluctant Wikipedia lifts lid on $2.5m internet search engine project
It simply ain't true – until Mr Wales publicly denies it
The Wikimedia Foundation has finally disclosed details of its controversial Knowledge Engine grant – and it confirms that Wikipedia is getting seriously into search, despite Jimmy Wales' categorical denial that WMF is "doing a Google".
Wikimedia's reluctance to detail the restricted grant, from the Knight Foundation, was a factor in the departure of community-elected WMF board member James Heilman in December.
After a Wikipedia signpost article, and coverage at El Reg this week, the WMF caved and posted the Knight Foundation's approval of the $250,000 grant. It's the first stage of a project costed at $2.5m.
The grant provides seed money for stage one of the Knowledge Engine, described as "a system for discovering reliable and trustworthy information on the Internet". It's all about search and federation.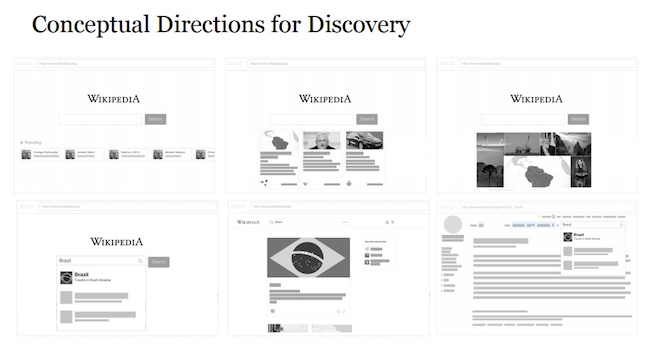 The discovery stage includes an exploration of prototypes of future versions of Wikipedia.org which are "open channels" rather than an encyclopaedia, analysing the query-to-content path, and embedding the Wikipedia Knowledge Engine "via carriers and Original Equipment Manufacturers".
The biggest risk, according to the risk assessment section, is that Google or Yahoo! "could suddenly devote resources to a similar project". The Discovery phase will take 12 months, lasting until 31 August this year. Knight and the recipient had only provided sketchy details to date.

Jimmy Wales had categorically denied community concerns that WMF was developing a search engine via the Knowledge Engine, calling the suggestion "a lie".
Andreas Kolbe, who pieced together the Knowledge Engine story for a Wikipedia Signpost article this week, says the details of the grant have come as a surprise.
"Its gung-ho 'We're building a search engine!' content is a bit of a bombshell for the volunteer community," said Kolbe. "They were led to believe it was just about getting a central search function to find stuff spread out across the various Wikimedia sites, with OpenStreetMap thrown in perhaps… Volunteers feel WMF management has purposely kept them out of the loop."
At least two of the six "conceptual directions for discovery", aka redesigns of the Wikipedia front page, sure look like Google-style search engines to us. ®