The European Space Agency (ESA) is gearing up for today's launch of its Sentinel 3-A satellite - part of the Copernicus Earth-monitoring programme.
The satellite will lift off at 17:57 GMT from Plesetsk Cosmodrome in northern Russia, atop a Rockot converted ICBM. ESA will have live coverage of the event from 17:00 GMT.
ESA's says its teams awaiting blast-off at the European Space Operations Centre (ESOC) in Darmstadt, Germany, are ready to roll, having run through a simulated launch.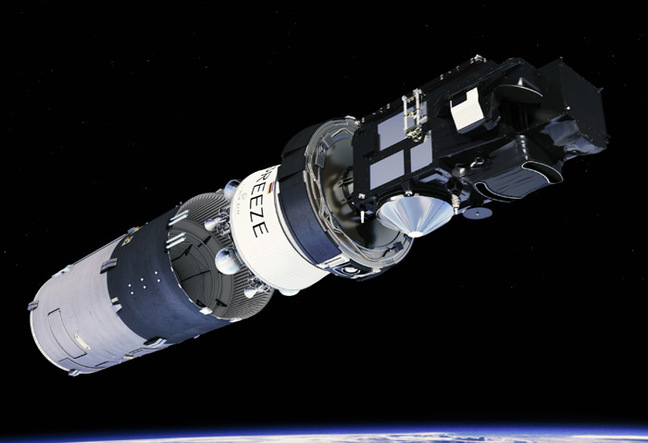 How ESA hopes the second stage separation will happen. Pic: ESA / ATG medialab
Satellite operations manager José Morales said: "We've practised all phases of the flight during more than 25 'sim' sessions, including when everything goes according to plan, and when anomalies or system failures occur.
"Every team member knows his or her job, and more importantly, we know how to react as a team to unexpected contingencies."
He concluded: "Sentinel-3A will present us with a classic set of challenges to get it through the launch and early orbits. Everything has to happen just right, in the right sequence and at the right time."
For more info on Sentinel 3-A and the Rockot lifter, we have an overview right here. ®
Similar topics