Ordnance Survey unfolds handy Mars map
Plenty of craters, a bit short on pubs
Those of you planning a hiking holiday on Mars will be pleased to learn that Ordnance Survey has produced a handy map of the Red Planet, or at least a 3,672 by 2,721km chunk of it.
OS used elevation data from the Mars Global Surveyor's Mars Orbiter Laser Altimeter (MOLA) and official International Astronomical Union and U.S. Geological Survey approved nomenclature to put together the 1 to 4 million view of the Western Arabia Terra.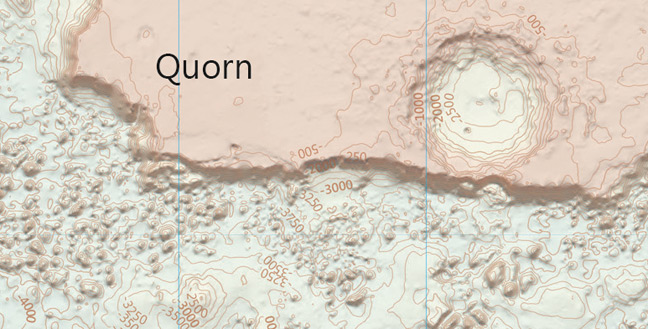 Map designer Chris Wesson said: "We have set out from the start to treat the Mars data no differently to how we would treat OS GB data or any other Earth-based geography. Even though the principles are the same, the design and the aesthetics of an Earth map differ considerably.
"The cartographic style is something that is very different to your typical planetary map and is identifiable as an OS map. The key ingredients to this style are the soft colour palette of the base combined with the traditional map features such as contours and grid lines, and the map sheet layout complete with legend."
The map was produced at the behest of Dr Peter Grindrod of the University of London, who's involved in the European Space Agency's ExoMars Rover programme.
Apparently, he has a one-off printed copy of the map, but for the time being the rest of us will have to make do with the image file down at Flickr. OS told us it will consider releasing a paper version if there's sufficient demand, but in the meantime it's working on a "slippy map of this area for people to use on their websites and overlay their own information and features". ®