Wi-Fi banana all grown up, now a suit-wearing enterprise wall slab
Ticket-dispensing produce reaches version 2.0
A network engineer who made headlines when he hooked people into his company Wi-Fi network with a banana has rebuilt the system as an enterprise-ready touchscreen device.
Last month, El Reg brought you the story of Stefan Milo, the Danish admin who rigged a Raspberry Pi and a piece of fruit to dispense wireless network login tokens.
Now, in a follow-up, Milo says he has updated his tech to work as a standalone setup that is at home in any corporate environment.
Selling in packages from $99 software builds to a complete $1299 hardware and software bundle including a firewall and modem, ez WiFi Portal is the banana node all grown up.
Milo said the updated portal was built in response to an avalanche of feedback he received when word spread about the banana rig.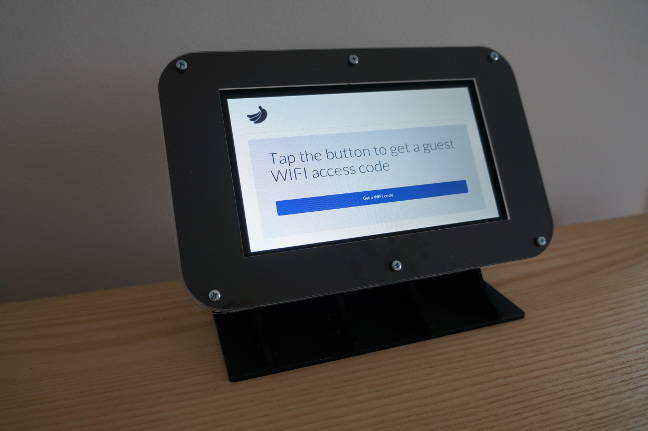 Significantly smaller, and less prone to spoilage
"My reddit message icon was orange for about two weeks. And I got a lot of private messages asking how I did it," he said.
"Instead of pasting a six-line shell script that wasn't really meant for production, I got in touch with a developer who made it enterprise ready."
Like the old system, the "ez" Wi-Fi acts as a captive portal and token dispenser for Wi-Fi networks. Users wanting to gain access to the network will now press a button on a touchscreen (rather than poking a banana) and receive a unique token granting guest access to the network.
The token can be displayed on the touchscreen or sent to a user's mobile phone as an SMS message. The device can dispense up to 65,000 tokens before needing a token refresh.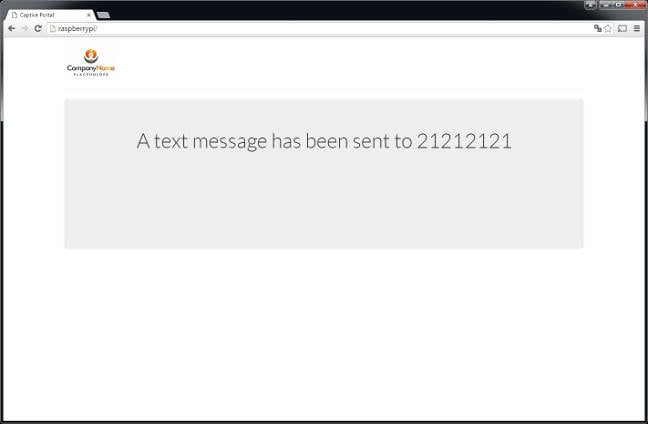 There's a banana phone joke in here somewhere
Milo said that the package can be installed on a Raspberry Pi or other hardware running Debian Linux.
"Installation on a virtual Debian machine takes about 10 minutes," said Milo.
"You can then point your tablet/custom display to the webpage, and have it serve your vouchers."
Though the new portal is being pushed as a commercial product and service, Milo said he will provide a free copy of the software to fellow tinkerers for their personal use. ®