This article is more than 1 year old
Brits unveil 'revolutionary' hydrogen-powered car
The Riversimple Rasa - 250 mpg, but sadly unable to fly
A UK startup is banking on a hydrogen-powered automotive future with its "Rasa" - a "revolutionary" vehicle whose production prototype hit the streets earlier this week.
Featuring a carbon-fibre monocoque frame, four electric motors powered by an 8.5 kW hydrogen fuel cell and regenerative braking, the Rasa (as in "tabula rasa" - "blank slate") will offer zero emissions, 0-60 mph in ten seconds, a top speed of 60 mph and fuel consumption of around "250 mpg (equivalent), with a range of 300 miles", according to Wales-based manufacturer Riversimple.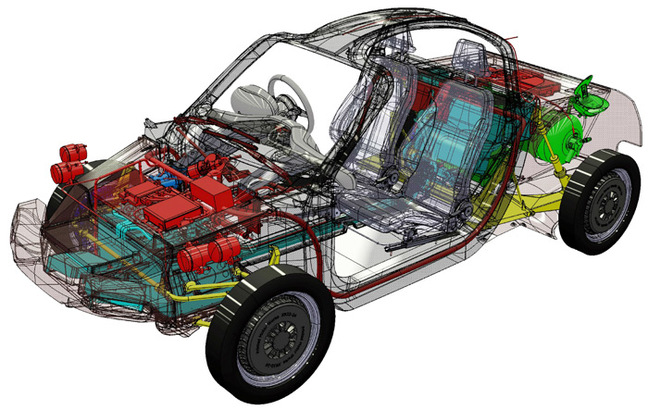 Key to the car's economical performance is the braking system, which reverses the motors, deploying a traditional friction-based back-up only for emergency stops. In this way, the powerplants become generators when you hit the anchors, so that "the kinetic energy, that is normally lost in the form of heat, is captured as electricity".
Riversimple elaborates: "As the car slows, this electricity floods into a bank of super-capacitors at the front of the car. Unlike a battery, these super-capacitors can take a huge charge very quickly, but they don't store a lot of energy. The energy they take in is sent back to the motors again and provides the energy to accelerate."
Riversimple claims the car reclaims 50 per cent of braking energy, and since that's used for acceleration, the fuel cell only needs to pack enough power "to provide cruising speed power".
While the tech certainly appears to have legs, as it were, the big question is how the company intends to unleash the Rasa into a world with practically zero hydrogen refuelling infrastructure.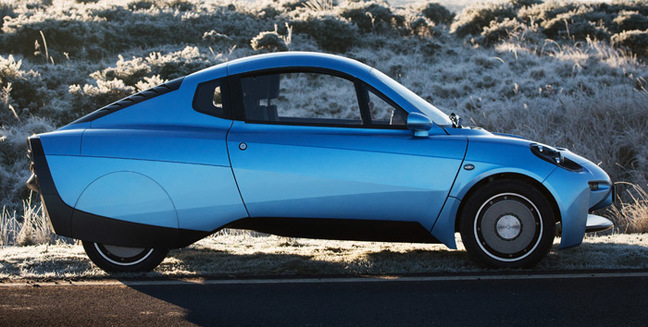 First up, the car won't be available to buy. Instead, Riversimple is planning "a simple pricing structure that enables customers to pay a single monthly fee that covers everything – the car, the maintenance, the insurance, the fuel".*
In parallel with moving towards getting punters behind the wheel, Riversimple is "working with hydrogen refueling partners to put in hydrogen stations one by one in hub locations near where our customers live, to get things started".
"The more people who want a Riversimple car in any given area, the sooner we can get the refueling in place there," it explains.
It's arguable, of course, that potential customers will be reluctant to commit until they have a handy hydrogen station close by, so it'll be interesting to see how the plans pan out.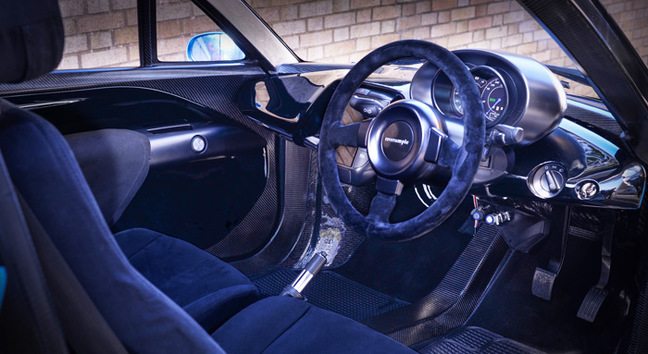 There should be 20 Rasas available for beta testing later this year, with production due to kick off in 2018. If you're interested in climbing aboard the gas-powered revolution, you can sign up here. ®
Bootnote
*This concept is described as <shudder> "mobility as a service".