This article is more than 1 year old
OnePlus X: Dinky little Android smartie with one or two minuses
Not a bad little number – but you will find better value elsewhere
Review We've held off reviewing the third OnePlus phone, the OnePlus X, until you could actually buy it without an elusive invitation.
But a fortnight ago the company abolished rationing and made it generally available. Phew.
Now if you recall, OnePlus really laid on the Strategy Boutique marketing waffle when the phone was first unveiled – stressing the premium materials being used. There's even a limited edition "fire-baked ceramic" version that takes 25 days to cure, with OnePlus actually boasting (yes, boasting) how difficult it was to make. "And the yield is only 20 per cent. For every 100 we make, only 20 are viable for production," OnePlus cofounder Carl Pei said at launch.
Well, that's nice. But the main thing here is that this is actually a dinky, good value Android that's more likable as time goes on. It's a great contender at the £199 (US$250) price point, but with one or two features missing that some may regard as must-haves.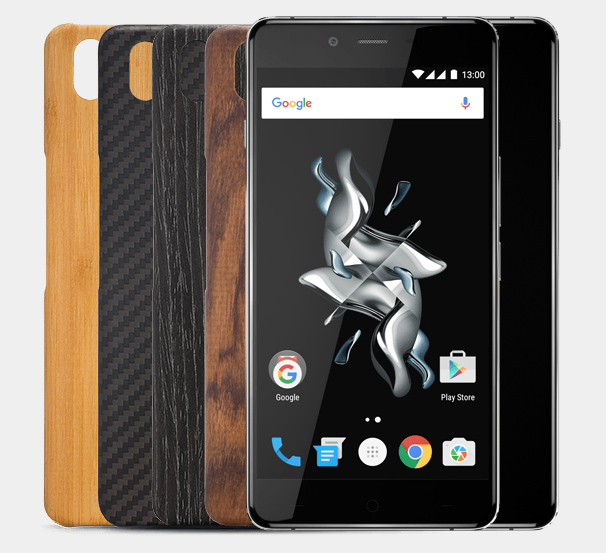 To keep the price down, OnePlus has omitted fast charging and NFC from the X. Motorola offers fast charging in its third-generation Moto G model, which is currently £30 cheaper from Amazon (16GB/2GB model), plus text on its display is easier to read, and it's water resistant, too. The new Huawei Honor 5x is ten quid (US$14) cheaper than the X, but has a superb fingerprint reader, and a heftier battery.
So that would seem to me, then, that you'd be barmy to choose an X over the slightly older Moto, or the new Honor.
But wait. The X has a charm of its own, thanks to its compact design. "Compact" is a relative term, but as 5.5-inch display devices have become commonplace, the 138g X is now one of the more pocketable items on the market.
It boasts a full HD 1080p 5" display with 441 DPI, and good colour contrasts and viewing angles. AMOLED always makes colours jump out at you. The design is similar to the iPhone 4, with a smudge-magnet glass back. (A TPU cover came with my retail unit, and once on, never left it.) It's more comfortable than the iPhone, though, with the fine grooved metal rim making it more grippy.
Qualcomm's Snapdragon 801 chip powered many of 2014's flagships, such as the Samsung Galaxy S5, the HTC One M8 and the LG G3, and it's still a very capable chip: a 2.3GHz quad-core 801 is in the X. The 3GB of RAM helped smooth out the experience of using Android.
As for mobile broadband, some networks now offer faster LTE speeds than the X's 801 supports, and there'll be a faster phone out next month, no doubt. There always is.
OnePlus has sensibly opted for a microUSB port on the X, and not a USB Type C. One gotcha, in addition to the absence of now-standard fast charging, is the absence of a 32GB or 64GB model: there's 16GB of storage, expandable to 128GB with a microSD card.
Alas, the device ships with Lollipop, and there's no sign of Marshmallow, which alleviates storage squeeze with its "adoptable storage" trick, where you designate a microSD card as permanent space. And it may not get decent data if you roam onto AT&T's network.
In practice I missed rapid charging, having been thankful of rapid top ups, but not NFC. The only oddity I found was the capacitive navigation keys were not backlit, which defeats the object of having dedicated navigation. You can disable them and use the onscreen keys instead. At least these are labelled.
Overall, the software is pretty close to stock Android, with no added software (save a Radio app) and a few additional gestures. (Double tap to wake is always welcome.) The launcher has a Shelf feature, a home page populated with its choice (not yours) of your frequently used apps and contacts. It can be completely disabled.
It's a far cry from the richer CyanogenMod that burnished the OnePlus One – but OnePlus has had to rebuild from scratch.
The rear camera is a 13Mp model that turned in excellent results in decent light, and not-acceptable or not-so-great ones in low light. My expectations weren't great, but it didn't surprise me, with washed-out nighttime shots. OnePlus is still playing catchup in the camera department after being derailed by the Cyanogenmod incident – it's making good progress.
Power consumption has also advanced, and it should last a day without too much sweat. The 2,525mAh battery is embedded in the device.
Calls didn't show any peculiarities – if calls drop, it's almost always your network, not your phone.
Photos taken with the OnePlus X
HDR comparison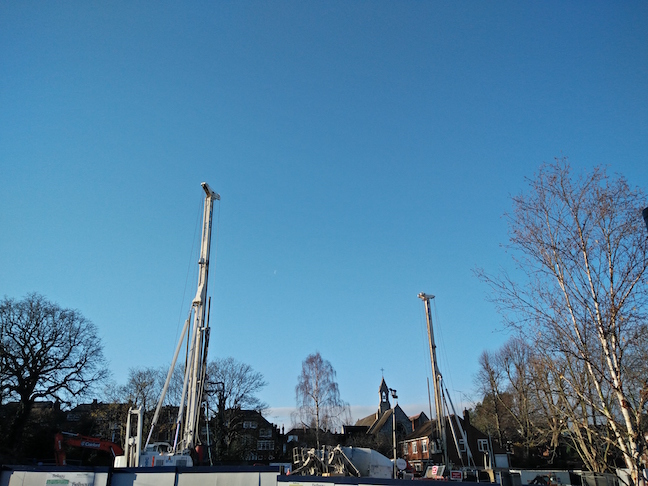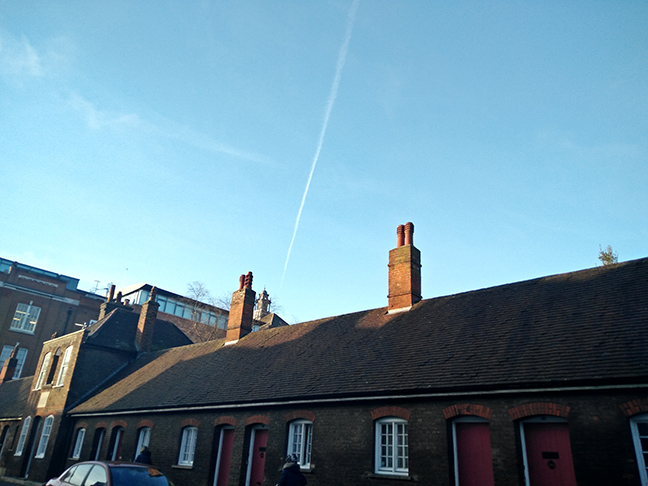 Well-lit outdoor shots were good. Above: default, no HDR. Below: HDR enabled ... Click to enlarge
Low light conditions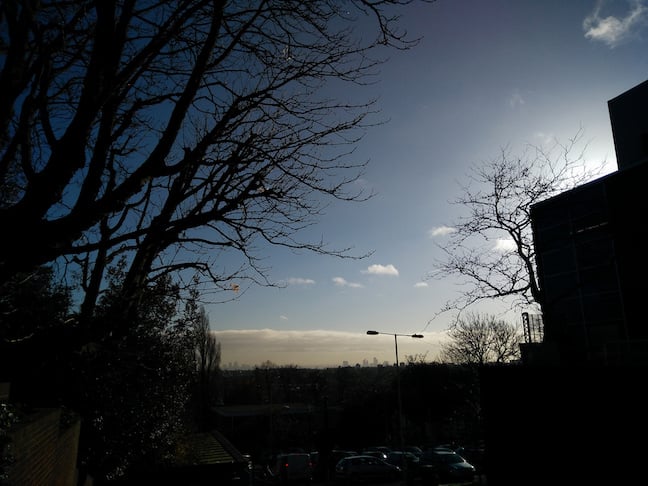 Darkening skies ... Click to enlarge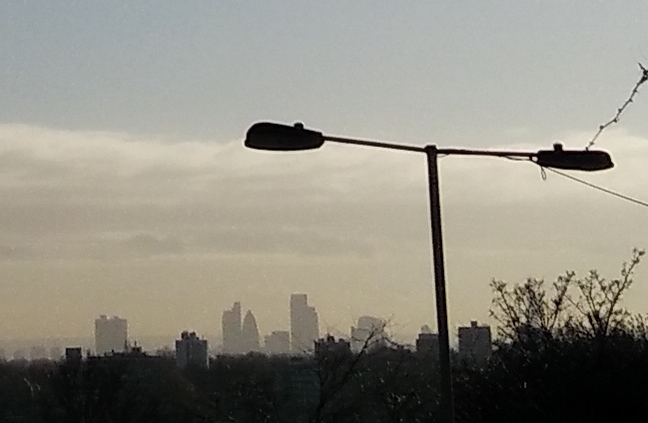 A full resolution crop from the shot above
With HDR switched off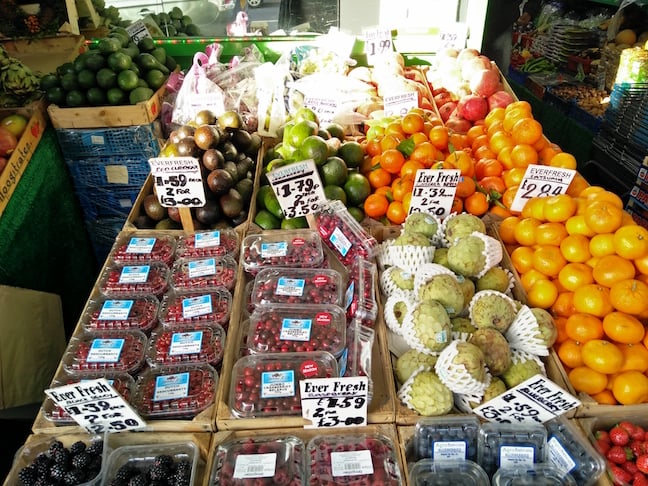 Without HDR, it struggled
There are undoubtedly better value phones than the OnePlus X. Cheaper models have the attraction of waterproofing, as with the Motorola, or long battery life and the fingerprint sensor, in the latest Honor.
With competition so keen, OnePlus may have missed its window for the X, particularly with the formidable Honor 5x almost upon us. But the X comes with a neat array of well-designed replaceable back covers and own-brand cases, and this model's balance and svelte form factor make me suspect few people who do splash the cash on this phone will regret the purchase.
There's more on the OnePlus X over here and the specs are here. ®