This article is more than 1 year old
Storage bunfight: Hazelcast says Gridgain faked benchmark result
In-memory startup denies Hazelcast's alleged porkies
In-memory software startup GridGain has denied an allegation by Hazelcast that it committed benchmark fraud.
This comes after GridGain published benchmark data showing it is faster than Hazelcast, which is one of its competitors.
Hazelcast CEO Greg Luck believes that the GridGain "tests were faked, illegitimate and intentionally misrepresentative" and has gone into details about it on his blog which says:
GridGain/Apache Ignite have released a benchmark which purports to show that they are faster than Hazelcast. This follows on from our Hazelcast/Ignite Benchmark using Yardstick, their own benchmark, which shows Hazelcast 3.6-EA was much faster than Ignite 1.4.1.

In looking into it we discovered that they had faked the test.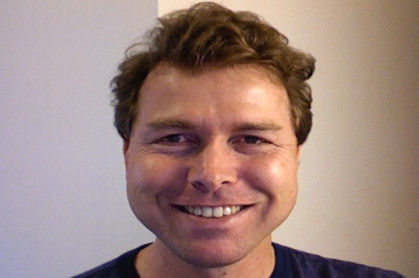 Hazelcast CEO Greg Luck
He wrote: "Instead of configuring the tests the same, they were using "map.put() instead of map.set() in Hazelcast, while using put() is equivalent to our set() operation because their put() does not have a return value." In addition, Luck alleged that GridGain ran "sync backups in Hazelcast for replicas while configuring their own backups as async."
"We ran a comparison using our own benchmark tool correcting for these issues," wrote Luck. "And we were way faster. Just as we were against Apache Ignite 1.4.1."
And then he clearly says:
We believe their benchmark is an intentional misrepresentation.
The blog then details test results and gives directions for anyone wishing to reproduce the tests.
GridGain response
Dmitriy Setrakyan, GridGain co-founder and EVP of engineering, said: "We were very surprised to see the Hazelcast blog. Specifically, with the accusations they are making. One would think that they would at least make an effort and reach out to the Ignite community or the GridGain team.
"I should also mention that we have made an effort to reach out to Hazelcast on their user group in the past, publishing our benchmark results and asking Hazelcast to review. Greg Luck has removed our post and provided no further commentary. I guess this shows the difference between a commercial company and an Apache project."
GridGain has re-run its original benchmark result, with Setrakyan telling us: "We just reran all the benchmarks, and reconfirmed all the results on Amazon AWS with Ignite being over 50 per cent to 100 per cent faster in many tests. The results are published on the Ignite website here."
He specifically commented on the Hazelcast CEO's points about the Map calls. Regarding Map.put() > Map.set(), "We have updated the benchmark, but this change made no noticeable difference and did not affect the previous outcome."
Also, concerning synchronous vs asynchronous backups: "The configuration we ran the benchmark with was 100 per cent identical between Apache Ignite and Hazelcast, so Hazelcast statements are simply false. On top of that, from their blog it seems that they ran the benchmarks on their own hardware and for some reason also changed the test scenarios. Our benchmarks were run on Amazon AWS, the code is published, and anyone can retry them."
Setrakyan emphasized that GridGain is committed to benchmarking: "We take benchmarks very seriously and regularly run benchmarks to compare Ignite and GridGain performance to other products. In our runs, we have over 20 different configuration scenarios and use cases that we test. We reran all the benchmarks today and came out ahead on all of them."
Funding round
GridGain has also gained $15m in B-round funding, led by Sberbank of Russia and MoneyTime Ventures, with the participation of Almaz Capital and RTP Ventures.
Victor Orlovski, a general partner at MoneyTime Ventures, will join GridGain's board. The cash will pay for expansion in sales, marketing and R&D and help drive GridGain's international growth.
Total funding is now $27.2m, quite modest in terms of last year's stratospheric storage funding rounds. ®