This article is more than 1 year old
Storage upstart E8 claims it has a 10 million IOPS flash dazzler. Hmm
Long on marketing and PR, short on technical detail so far
Israeli startup E8 Storage is gearing up to emerge from stealth with a fantastical-seeming flying flash tray.
The 2U box is claimed to deliver 10 million IOPS from 7 to 140TB (usable capacity) of NVMe-connected, 2.5-inch SSDs. It scales to support hundreds of accessing servers, providing block-based storage; a flash SAN.
The latency is 100 microseconds for reads and 40 microseconds for writes. How is that achieved?
Valy Ossman, product management VP at e8, said: "We don't built our own ASICs or FPGAs. … We've able to get to this kind of performance since we architected the solution to avoid the usual bottleneck imposed by having a controller on the data-path. It's our secret sauce."
Beyond that, he wouldn't say anything more.
Other details are sparse – anorexic, even. The SSDs can be in single or dual ports. The system provides RAID, high-availability and snapshot facilities. Accessing servers connect over Ethernet.
We might imagine that some form of parallel IO is involved, such as DataCore has added to its SANsymphony software, to achieve the phenomenally high IOPS rating. Perhaps there is a form of direct access to the drives? Maybe DRAM caching is involved?
Buyers being targeted are hyper-scale data centre and enterprise storage operators. Ossman said: "Our customers plan to use one box to support a full 50U rack with 96 compute-only servers. If more capacity or IOPS are required, multiple enclosures can be simply stacked and capacity and performance will grow. The typical use case is big-data analytics."
So the system can scale out. Ossman teased us: "Some of us play with the idea of demonstrating 100 million IOPS out of 20U of storage."
That might give EMC's forthcoming DSSD rack-scale flash array something to be compared with.
We are entering an era of extremely high-performance storage with what are effectively second generation all-flash arrays, building on the gen 1 advances led by TMS and Violin Memory and established by Pure, Kaminario, XtremIo, SolidFire and others.
This second wave is exemplified by Mangstor, DSSD, and E8. No doubt there are others in stealth.
Mangstor and DSSD
We asked Ossman about Mangstor and DSSD.
"Regarding Mangstor, they seem to be a kind of JBOF (Just a Bunch Of Flash). I think there will be many more companies like them coming out soon. NVMe and RDMA make it very simple to cast IOs from the host directly to the target, if that is what you're looking for."
"At E8, we believe that a high capacity box, especially one that many servers depend on, must have high-availability and resiliency - customers can't afford to lose a full compute cluster just because a NVMe drive or a controller failed; the blast zone becomes larger than $500k and that's simply unacceptable. This is where the JBOF concept fails, but I'm sure there will be customers that will use the JBOF for cache so they don't care if it fails."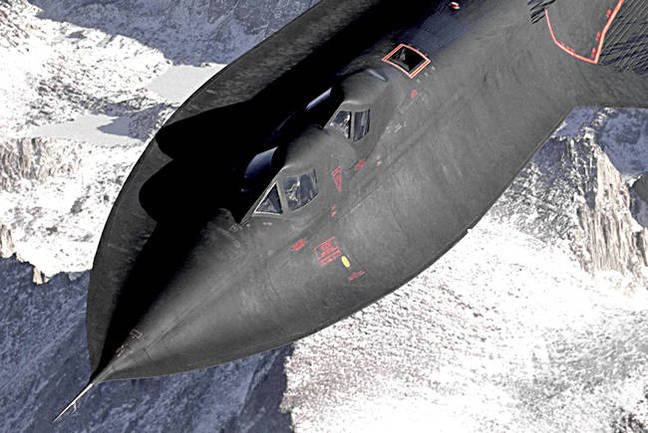 You need secret technology sauce to fly as high and fast as Lockheed's SR71 Blackbird
"DSSD has a good product that it's been in the doing for about 5 years. I think they got the features right but I'm surprised that they limited their scale to half a rack (46 servers). I really can't understand that decision. This is a serious limitation, especially for the hyper-scale data centres, where the main application is analytics."
"I think customers will be willing to compromise capacity or performance but if you need two DSSD D5s (10U!!) to serve a rack (or actually 3/4 rack after all the space DSSD takes) then the density becomes a problem. We've heard from customers that they want to put our box in side pockets. How can you fit two D5 in side pockets?"
"On top of all of that, DSSD has that PCIe backbone (but why? it complicates things so much)... and so much custom-made hardware that I'm sure will have an impact on cost (and power consumption). I'm not sure why they need all of that hardware since we at E8, were able to do everything with commodity hardware and software."
"I don't know their performance numbers but, assuming they are bound by the PCIe performance, I would expect them also be around 10m IOPs and the latency would probably be lower than our 100/40us. Of course, their capacity should probably be double ours due to the 5U form factor and the very dense flash cards they designed."
As he concludes: "I guess we'll know better on the 29th."
Israel-based E8 is opening a sales and marketing office in Sunnyvale, CA, to ready its entry into the US market. Check out its e8storage.com web site which talks about no-compromise, rack-scale storage, describing it as " the first centralised NVMe solution in the industry". ®