This article is more than 1 year old
Huawei Honor 5X: Swishy fingerprint tech for the mid-range
Good luck buying it, though
Review Chinese phone manufacturers are offering punters a Happy Hour that lasts until closing time. That's if you're prepared for a few UI eccentricities, and keeping your fingers crossed for any customer support or OTA updates… and the value for money is fantastic.
Huawei's Honor brand took the laurels last year with the Honor 7, a £249 model that blew similarly priced Androids away, and the Honor 5X is its cheaper-end sibling, coming in at under £200. Of the recognisable brands, only Motorola competes in this category (on Android. For somebody who wants the featurephone basics covered nicely, and is happy with a restricted app choice, Lumias still have much to offer).
But which Chinese phone? You can get better value from your pennies from grey channel Chinese imports, but Huawei will appeal over Chinese manufacturers with no UK presence for the UK support, and the bundled utilities and UX tweaks. (Or not – some readers just prefer stock).
Style-wise, the Honor 5X is identical to the 7: it's just a little taller, and consequently less dense. If the Honor 5X was a car, it would be a Saab 95: not svelte but exceptionally solid, built for durability and reliability. Indeed with so many eerie similarities to its sibling, it was tempting simply to rerun large sections of my 7 review.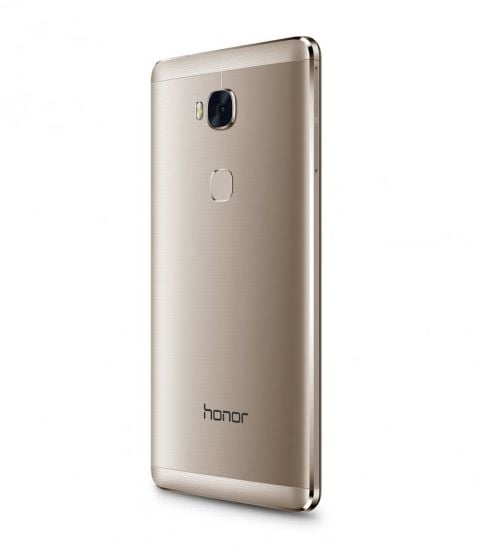 It retains the aluminium back (good) and is still stuck on Lollipop (not so good). It can take two SIMs and a micro SD card. The phone offers a 5.5 inch FHD (1080x1920 pixel) display (usable with gloves on) - again, not what you'd expect in this price category where 720p is the norm.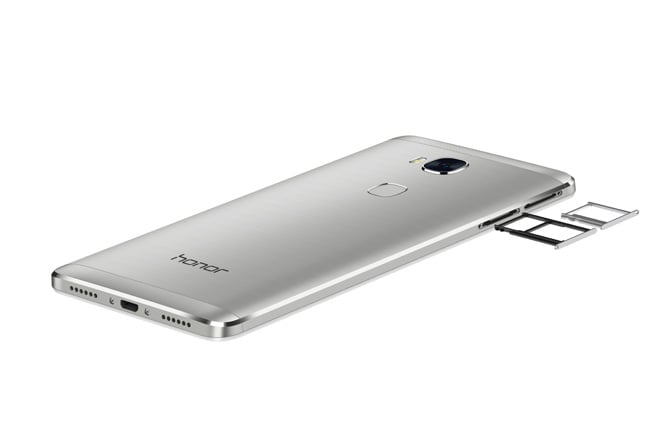 The scene stealer here though is the inclusion of Huawei's best-in-class rear-mounted fingerprint sensor, in a price segment that hasn't previously seen them. Last year I found this sensor to be not only much more reliable than the Apple and Samsung sensors (at twice the price), but more useful, offering swipe gestures that would otherwise require two hands, such as pulling down the notifications shade, and taking a photo. Each finger you enrol can get its own shortcut. Using the sensor for gestures quickly becomes second nature. Oddly, though, I found the 5X to be not so reliable at recognising a fingerprint as the 7.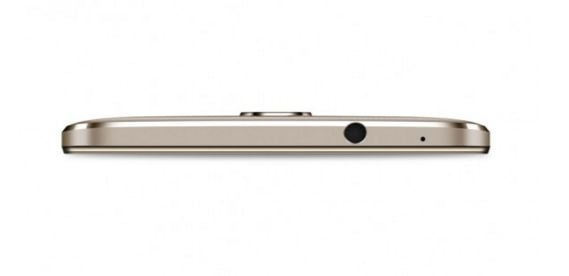 The phone marries 16GB of storage (10GB in real life) and a healthy 3GB of RAM to the midrange Snapdragon 615 processor. The zip evident in the more expensive Kirin-powered sibling is marred here and there by hiccups, which I attribute to both the lower clock speed and Huawei's aggressive power management. But similarly priced rivals splutter more as they're typically hobbled to 1GB of RAM. The Honor 5X lacks the sapphire glass over the main shooter and NFC.
Huawei's "Emotion UI" skin drives pampered phone reviewers mad, and a few bits of it are a bit mad. But the Huawei owners I know are pretty happy with it, and the non-technie owners appreciate the safety software bundle, which includes a call blocker and housekeeping tools.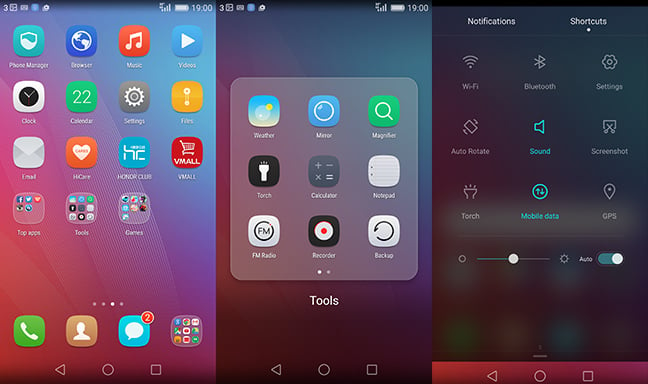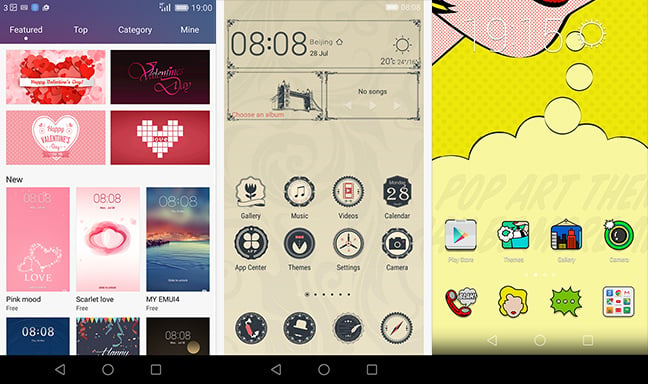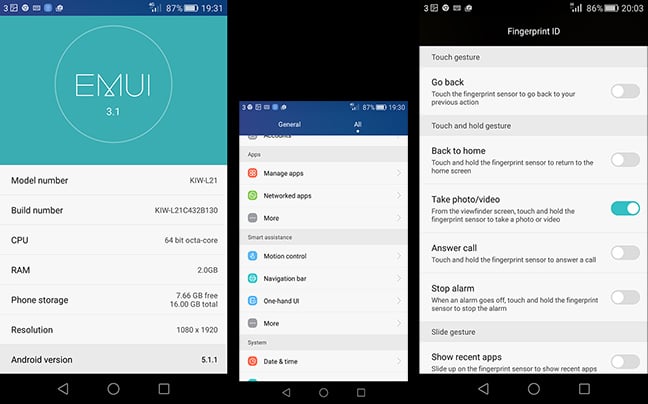 The OEM skin dispenses with the App drawer for an iPhone-like desktop, although icons can be hidden, rather than stuffed in a never-ending Junk folder. My irritation is that the Theme engine doesn't take third party icon packs, and almost all themes squash an app icon into an ugly box. (A real third world problem). In fact the OEM skin is stuffed with useful features, not all of which are obvious: you can scroll through and rearrange the settings (quick shortcuts for example). Experienced Android users will doubtless install a third party launcher, but you then lose access to the excellent Spotlight-ripoff built into the Emotion UI skin.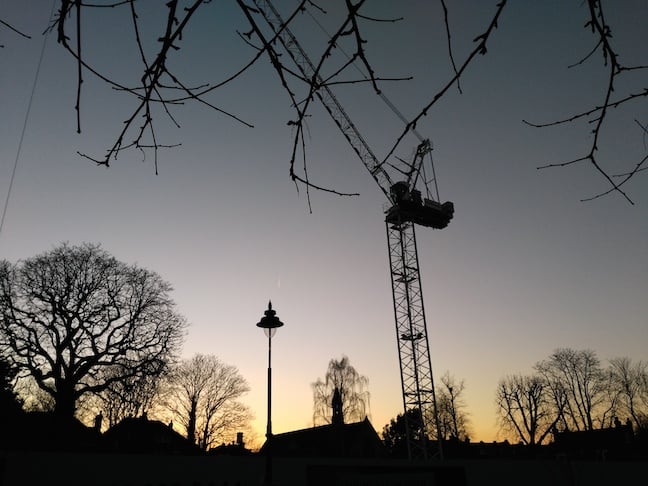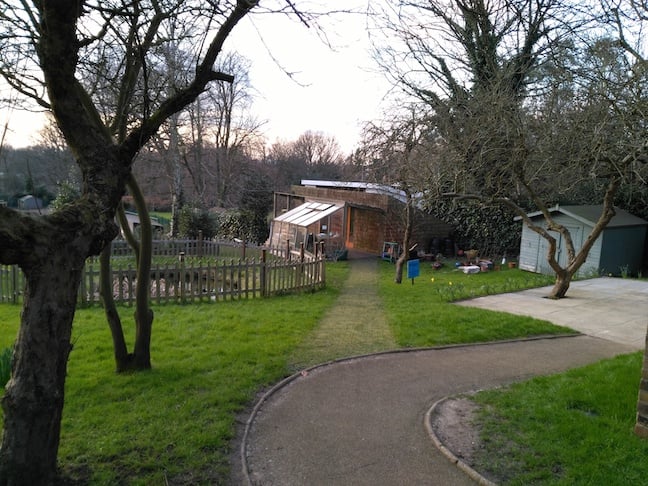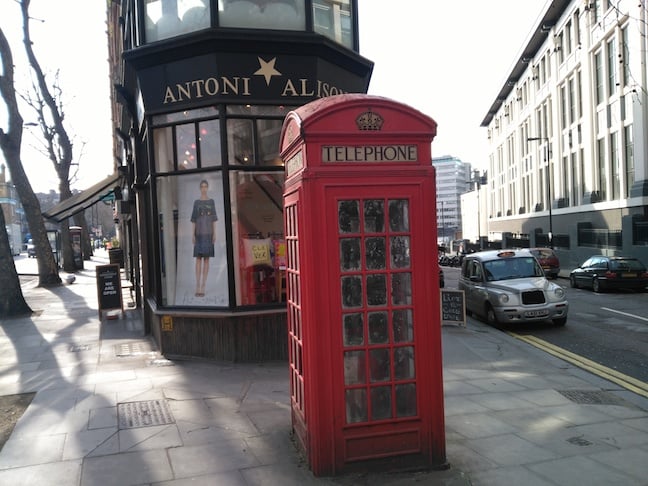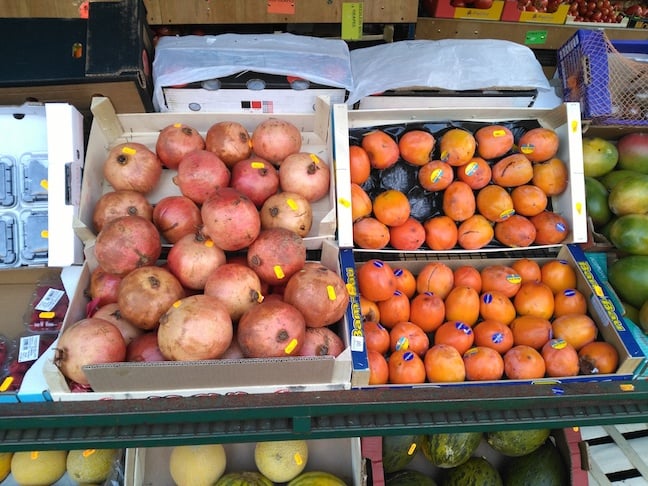 You're probably here for the battery life and value, and don't expect to take great photos with a sub-£200 'Droid. Imaging was a mixed bag, with some outstanding results (see the twilight church/crane shot, and note the vapour trail)... and some not so great results, particularly indoors. Overall Huawei's engineers strive for a decent colour balance: the Honor hasn't over-saturated the fruit in the sample photo, although it has turned a white box (on the far left) blue. Without HDR the results suffer, but with HDR a challenging winter sunlight shot is handled well (postbox boutique shot), albeit with some distortion (see the tree on the left). Indoors the story isn't as good, and the front selfie was a letdown for a 5MP module.
Call quality was up to Huawei's standards, which is good. It does pick up a signal faster than an iPhone or Droid. The 3000mAh battery and aggressive power management kept the 5X chugging into next lunchtime with two SIMs active.
The Reg Verdict
Huawei's Honor 5X doesn't change the winning formula much, and until the Xiaomi Mi5 arrives in Western markets (offering, we are told, 2016 flagship specs at for around £30 more), the 5X offers the best value for the 'Droid buyer. Your main problem will be getting one: Huawei is still struggling to meet demand, and it's often labelled "sold out" on the company's own VMall online store. Amazon stocks ropey Chinese imports (particularly, "Play" editions with 3GB) that won't have support or European customisations, so caveat emptor. ®
Huawei Honor 5X
Review summary: Best in class value with an oddball UI – but at least it's a beefy build
Specs:
Dual SIM 4G/LTE with Android Lollipop (v5.1.1). Works with networks in US, China, UK and beyond.
5.5-inch 1080 x 1920-pixel display
Fingerprint sensor with gestures
Octo-core Qualcomm Snapdragon 650
2GB or 3GB of RAM depending on model
16GB of internal storage
Non-removable Li-Ion 3000mAh battery
MicroSD expansion and microUSB v2.0
Price: £189 incl.VAT (via Huawei's VMall store, or Exclusive operator partner: Three UK)

Huawei Honor 5X: Swishy fingerprint tech for the mid-range
Best in class value with oddball UI, but beefy build
Price:
£189 incl.VAT (Huawei's VMall store) RRP