This article is more than 1 year old
ISS 'nauts Kelly and Kornienko homeward bound
340 days aloft end in Kazakhstan tonight
'Nauts Scott Kelly and Mikhail Kornienko will wrap 340 days in space tonight when they return to terra firma from the International Space Station.
Kelly and Kornienko will be joined aboard the Soyuz TMA-18M capsule for the return trip to Kazakhstan by cosmonaut Sergey Volkov, who will himself have clocked up 182 days in the heavens.
You can follow the action live on NASA TV. The Eastern Time broadcast schedule is here, and here it is in GMT:
21:15 GMT - Farewell and hatch closure coverage; hatch closure scheduled at 21:40 GMT
00:45 GMT Wednesday - Undocking coverage; undocking scheduled at 01:05 GMT
03:15 GMT - Deorbit burn and landing coverage; deorbit burn scheduled at 03:34 GMT, with landing at 04:27 GMT
The landing is at 10:27 am Kazakhstan time, which is well after sunrise, so hopefully we'll get to enjoy the sight of the Soyuz descending gracefully to Earth under its mighty parachute, as demonstrated in this nice snap of a previous homecoming: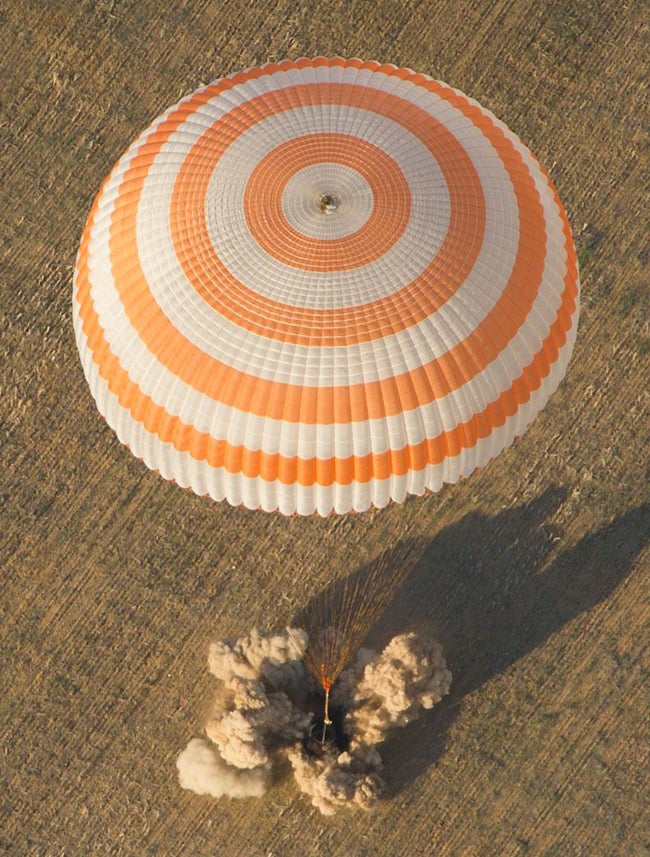 Soyuz TMA-04M touches down on 17 September, 2012. Pic: NASA/Carla Cioffi
Kelly and Kornienko's stay on the orbiting outpost was intended to provide detailed information on how the human body reacts to an extended period in space. The former's identical twin Mark Kelly - himself an astronaut - acted as a ground based control. Scientists will consider the comaparative changes in the two brothers' bodies as part of the Twins Study.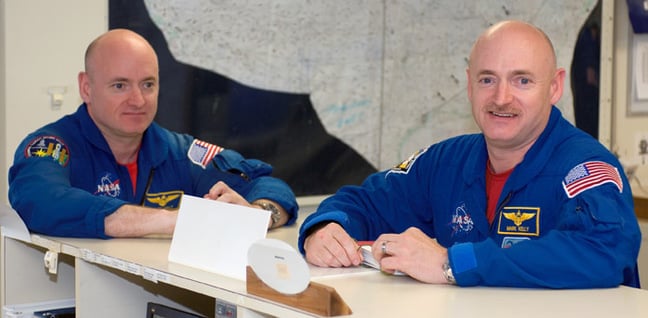 Mark (right) and Scott Kelly. Pic: NASA
Scott Kelly handed over command of the ISS to fellow NASA astronaut Tim Kopra yesterday. Kopra, with fellow residents Timothy Peake and Yuri Malenchenko, will form Expedition 47, shortly to be joined by Alexey Ovchinin, Oleg Skriprochka and Jeff Williams. The trio are slated to lift off from Baikonur Cosmodrome on 18 March. ®