+Comment WANdisco has active-active replication technology that's been used for disaster recovery and other business continuity-type uses. That's all well and good but not epoch-making or associated with major disruptions ... until now.
If what WANdisco CEO and cofounder Dave Richards says is true, the entire on-premises IT infrastructure and supplier ecosystem faces a literal threat to its existence from the public cloud triple-headed terror trio – Amazon Web Services, Microsoft Azure and Google Cloud – plus a set of OpenStack-based followers, Oracle's growing public cloud and IBM's SoftLayer.
Many analysts, commentators and suppliers say the threat is overstated. The public cloud is insecure, unreliable, data placement regulations can prevent its use, and its track record is not comforting. And yet Amazon's AWS cloud business is huge and growing. The intense three-way competition between Amazon, Azure and Google is driving down prices, increasing capabilities and reinforcing reliability and security.
Richards detects a change in mood amongst the CIOs he talks to, IT head honchos in Fortune 500-type companies – banks, insurers, utilities, travel companies and more. The starting point is typically a cost comparison.
The fully loaded cost to store 1TB of data on premises is $27,000 according to some sources.
The fully loaded cost to store 1TB of data in the public cloud is under $5,000 according to the same sources, less than a fifth.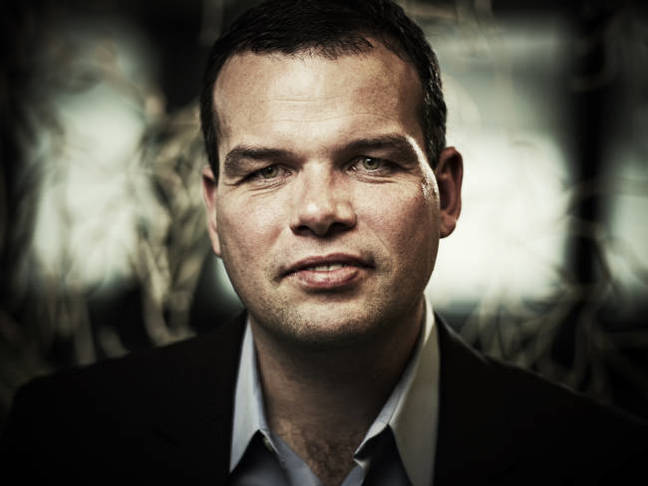 WANdisco CEO and cofounder Dave Richards
On-premises IT exodus
He says his customer and potential customer CIOs are saying things like:
We're not buying any more hardware.
We're moving everything to the cloud except SAP.
A bank said it was closing down its mainframe and moving to the cloud.
"We are seeing," he says, "a humongous movement to the cloud."
There is a problem though. A bank, an insurer, a utility, a travel operation, has continually active files, ones involved in customer and supplier transactions. They can't be simply shut down, copied over to the cloud in bulk, and then go live with cloud-resident compute processing. You can't go offline for the time involved.
In large-scale data migrations, a set of files to be migrated is first checked over for consistency, to make sure it can be read and copied. It's then actually copied, and verified at the destination as well. Such consistency checks take time. One involving two million files took almost three days with another supplier, according to one of WANdisco's customers.
What needs to happen is that, as a population of transactional files is moved, a multi-million population, transactions against it continue, so the file population has to be moved plus the updates. Then, at the public cloud target destination, transactions can operate against the target files, meaning another set of updates to track and a tricky job ensuring consistency.
WANdisco operates a virtual, global filesystem during the migration and this represents the single version of the truth.
Its Active Migrator products have technology to preserve file transactions during the migration so there is no downtime. They operate on the source file population using NFS, CIFS/SMB and Hadoop file system interfaces. Target files can be written to Amazon using S3, and also to Google (see Active Migrator for Google Dataproc product), Azure, and soon, OpenStack Swift, the Oracle Public Cloud, and IBM's SoftLayer.
"We have an SDK to build connectivity to anything," said Richards.
Comment: He would say that, wouldn't he?
OK, he has technology and products to push and he would say there's an enormous move to the public cloud wouldn't he?
But IDC and other analysts/researchers concur in public cloud growth. It's reckoned AWS revenues will jump from $10bn to $15bn this year. Assuming Amazon cloud costs are one fifth of on-premises costs, then that $5bn rise means $25bn is not going to on-premises IT vendors.
Just think about that for a moment.
Let's say it's an overestimate and that the on-premises IT vendors will miss out on $15bn revenues this year. OK, and in 2017? And 2018?
It's not like this customer spend is going to come back.
One of Richard's customers is talking about moving a billion files off his NetApp filer estate and sending them to Amazon. When that's done, the Data ONTAP FAS systems will be unwanted and unloved and disposed of. If he is typical, not an outlier or corner case, then every incumbent enterprise on-premises IT vendor is going to be facing a concerted and massive file exodus to the public cloud over the next few years.
No wonder Richards is excited. WANdisco is one of three vendors, along with Bridgeworks (network acceleration) and StorReduce (deduplication SW for the cloud) that Amazon rates as partners to be involved in moving enterprise IT estates (compute + storage) to the cloud.
He says the hybrid cloud is a misnomer. There's on-premises IT and there's public cloud. No incumbent actually wants their on-premises stuff to be replaced by cloud compute and storage. Bursting is OK, that lipstick on the public cloud pig, but wholesales transfer is not. Hybrid cloud data fabrics are not meant to be public cloud on-ramps.
If, and it's a hugely important "if," Richards is right, and what he is seeing through his individual and relatively small WANdisco sales channel lens into the enterprise IT market is representative of a market-wide move, then the implications for on-premises IT suppliers are huge, transformational, and over a 5-10 year period potentially life-threatening, shattering even.
A final thought
You get the feeling, in these days of EMC's DSSD D5 launch, Cisco's HyperFlex HCIA launch, Samsung's 15.36TB SSD shipping, Amazon's unceasing growth, the EMC-Dell merger, and Pure's sensational results, that the times, the IT incumbent vendor times, they are a-changing. Hope these big incumbents have a plan B ready. ®
Similar topics