This article is more than 1 year old
LOHAN sponsor knocks up nifty iMac fish tank
Something to entertain while waiting for the FAA
It's a tip of the hat today to Low Orbit Helium Assisted Navigator (LOHAN) sponsor Lucidica for demonstrating an entertaining way to fill the time while waiting for Federal Aviation Administration approval for an audacious rocket-powered spaceplane launch.
There are basically two ways you can handle the FAA "long silence": go to the pub; or go to the pub and dream of a better world where fish swim unfettered in a couple of converted iMac cases.
According to Lucidica head honcho Thomas Jeffs, the iMac fish tank was the result of "a slow build up of ideas over drinks", meaning that it was conceived due to impressive volumes of alcohol, much like many Reg readers, we suspect.
The iMac case naturally lends itself to aquarium conversion, so it's no surprise to find various examples splashing around the web. However, we must applaud Lucidica's audacious twin-tank configuration connected with an acrylic tube: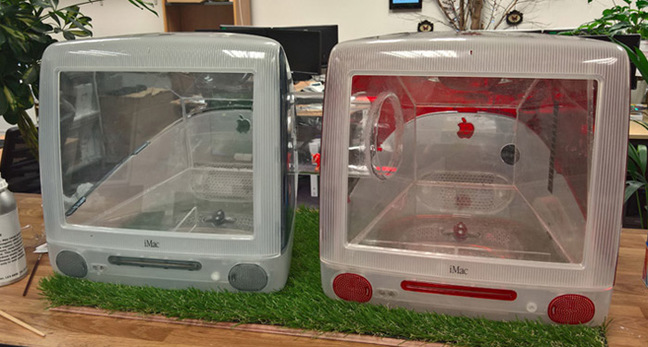 Throw in some LED strip lights and you've got a veritable piscine entertainment centre: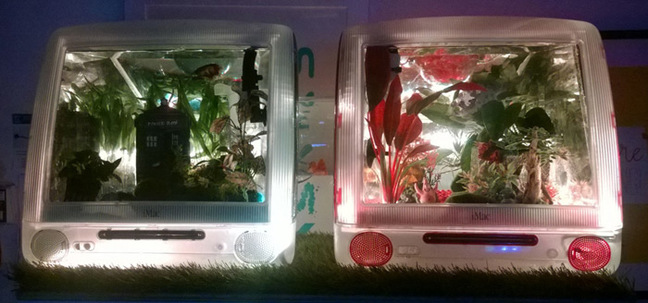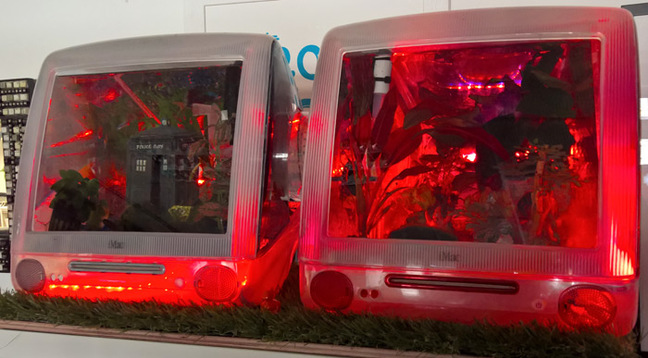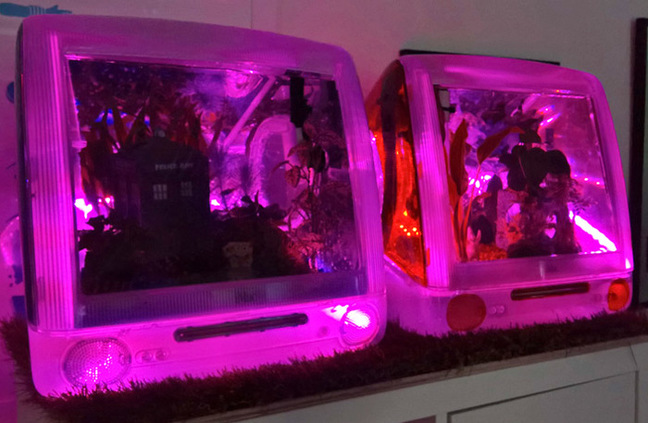 And yes, that is indeed a Tardis, as seen here with Kylie the Siamese fighting fish: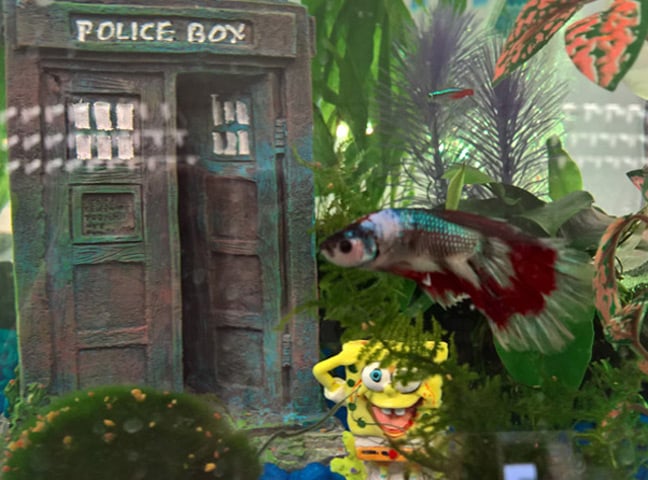 Nicely done. We've asked Lucidica to turn their skills to putting together a Blofeld-style piranha pool, complete with bridge over which FAA bureacrats will be invited to walk:
Watch this space... ®
---
---
More from the lovely LOHAN: