This article is more than 1 year old
Buying gov.UK kit via price-comparison digital portal could 'save £10bn'
G-Cloud should be model for all gov spending – report
The government could save up to £10bn per year if it were to create an "Amazon-like" procurement portal for all its purchases, similar to the underused G-Cloud, according to a think tank report.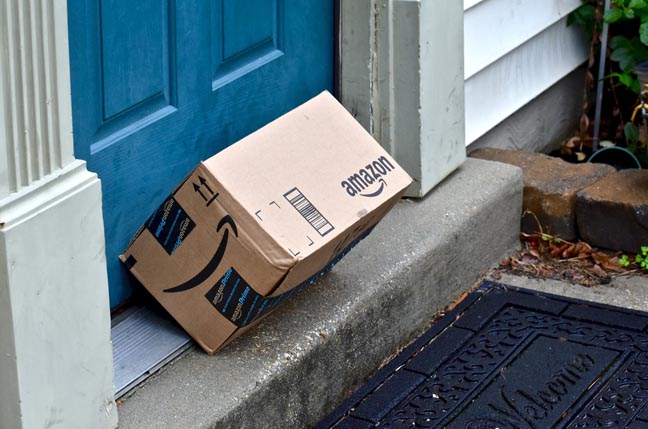 Er, ID Smith? Your server arrived! Upside, you saved £34,500 on the framework price. But the cat did wee on it...
Photo by Jeramey Lende via Shutterstock
According to its Cloud 9: the future of public procurement (PDF) report by rightwing think-tank Reform, the government should "explore whether it is able to compare framework-agreed prices against prices on private marketplaces, such as Amazon Business, which allows organisations to openly buy hundreds of millions of products online.
"This could enable it to save money in the short term and negotiate better prices in the future," it said.
The report said that in South Korea 60 per cent of all procurement is currently done via online channels.
The Crown Commercial Service has said that the G-Cloud has saved 20 per cent compared with legacy contracts. However, other reports have claimed it has cut costs on average by 50 per cent.
Reform noted that in 2015, the Department for Work and Pensions cut its web-hosting costs by 90 per cent by using the G-Cloud, although this is very much at the top range of savings estimates.
However, it noted the absence of robust data on government procurement constrains accountability. The annual figure for procurement varies from £40bn-£60bn depending on the estimate.
For example, the National Audit Office recently estimated central government procurement spend was £40bn in 2012-13. However, that figure was challenged by the Spend Network and the Institute for Government, which quotes £51bn for 2012-13.
William Mosseri-Marlio, author of the report, said: "What continues to surprise people is the lack of grasp about how much it [government] spends."
He said the report did not seek out to specifically look at IT but that it had become the focus as "G-Cloud was the most novel approach". He said that was the most exciting aspect of the government's procurement agenda.
The report singled out the digitisation of procurement via the Digital Marketplace as a "success story" in government. The framework currently comprises three procurement frameworks: G-Cloud, digital services and Crown Hosting Data Centres.
Yet barriers for uptake remain. The framework, which has been running for four years, recently topped more than £1bn. In contrast, total annual procurement spend on IT in the public sector is thought to be £16bn.
Of the G-Cloud sales to date, three-quarters have gone on "specialist cloud services" rather than off-the-shelf cloudy IT services, suggesting government is still a long way from procurement reform.
The report noted that one senior government official interviewed for the paper explained that departments were anxious about using the Digital Marketplace because civil servants were unsure of its legality – exemplifying a chronic "risk aversion" and lack of understanding. These are barriers the Government must address if it is to build a successful digital procurement operation. ®