This article is more than 1 year old
PARIS paper plane lands in Spanish school textbook
Educational honour for legendary Playmonaut mission
We're delighted to report that our legendary Paper Aircraft Released Into Space (PARIS) mission has appeared in a Spanish language textbook, agreeably exposing young minds to stratospheric Playmonaut tomfoolery.
The book in question is Brújula 5 ("Compass 5"), aimed at 3rd year primary school kids in Valencia...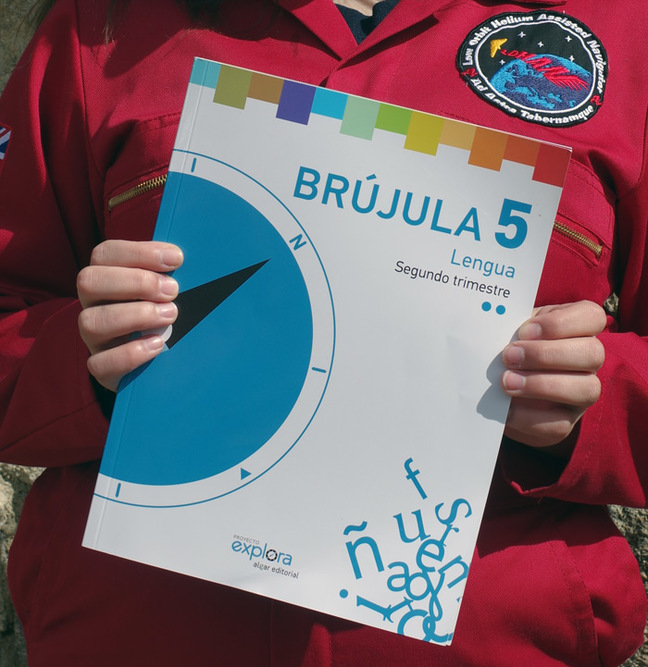 ...and here's apprentice boffin Katarina showing the PARIS piece, based on a 2012 by Isidoro Merino column down at El País: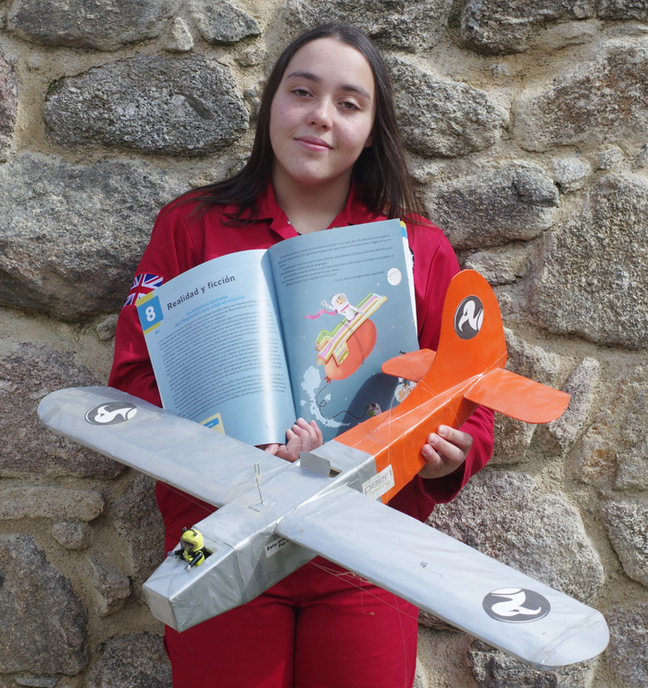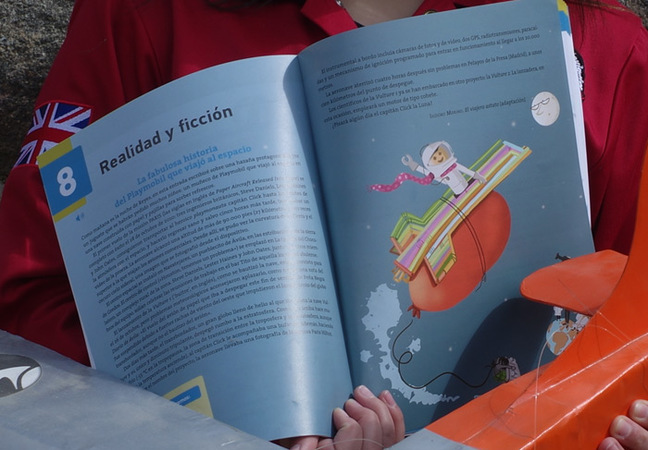 Word of the book came from a native of the village of Navatejares, who now lives in Valencia. She rang local bar owners Tito and his missus Yolanda to say her kid had just spotted PARIS in a language class.
As long-term readers will recall, Bar Tito was the base for PARIS operations...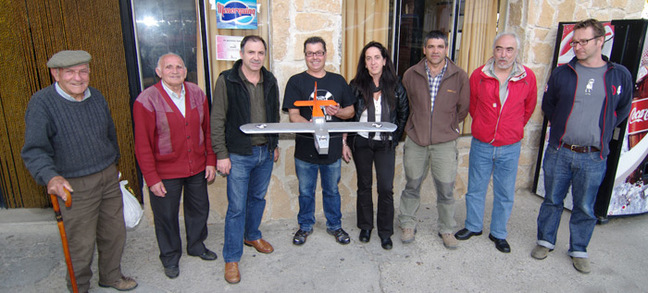 ...and indeed Tito and Yolanda lent a hand with the PARIS launch: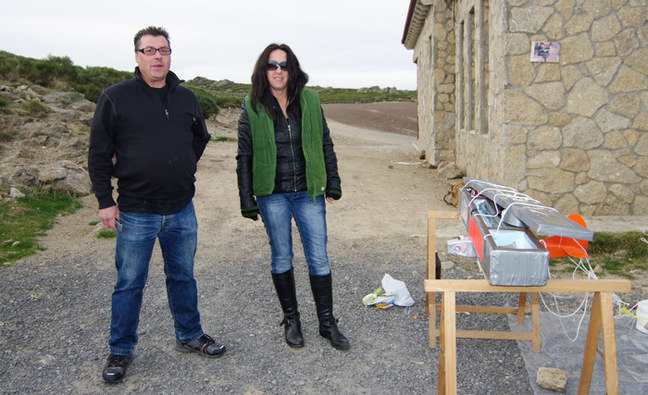 Five years later, here they are with locals (L-R) Miguel Angel, Juanjo, Sara and Oscar: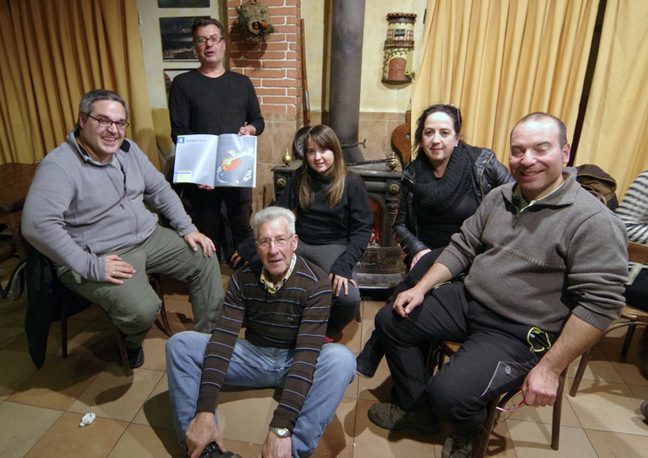 As well as the article, the textbook has a question section posing such brainteasers as "Work out what the acronym PARIS means":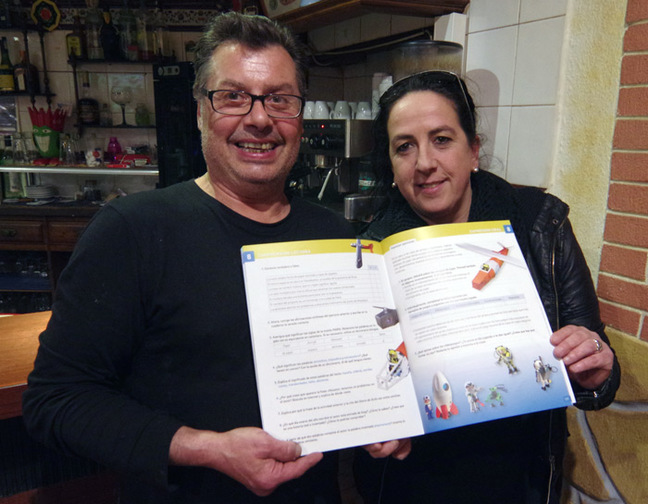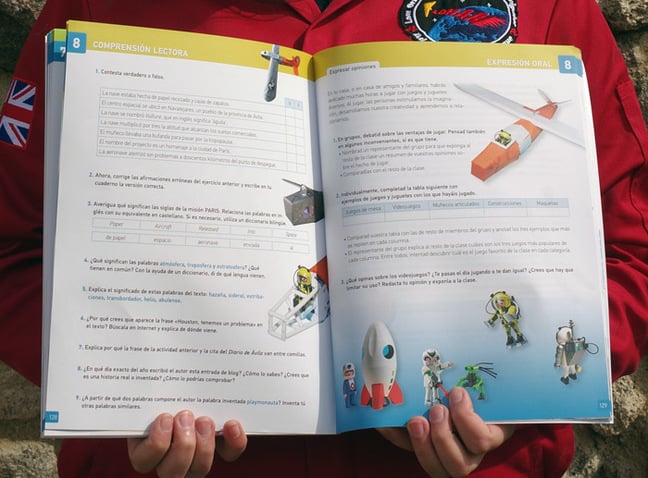 Marvellous stuff. PARIS team member John Oates* said of the educational honour: "Bloody hell - shaping young minds, I'll take that." ®
Bootnotes
*He scrubs up well for a quick interview with the BBC, as you can see in our PARIS vid:
A Spanish translation of this article is in the pipeline for publication tomorrow, kindly provided by another PARIS veteran - José María Pita Macias, seen here with Tito when we secured the Guinness World Record for the highest launch of a paper plane: