This article is more than 1 year old
Cisco borgs Synata, services shuttered
'We apologise for the inconvenience'
If you were a Synata user, you are no more: the company's been Borged by the Borg, and all accounts closed down.
The company was set up to develop and commercialise its enterprise search technology, which it says offered a single search point across e-mail (Gmail and Exchange), cloud storage (Dropbox, Google Drive and Box), CRM and ticketing (SalesForce and Zendesk), chat and other stuff.
Alas for users, it's been swallowed by Cisco. As its statement says:
"Synata has terminated all services as of March 6th, 2016 as our team and technology transition to join Cisco's Collaboration Technology Group."
All customer search indexes have been securely deleted, and the company apologises for any inconvenience.
Cisco says the acquisition will be integrated into its Spark collaboration application "to keep driving Cisco Spark momentum".
Its technology will let customers search "rooms and content" Spark, working with Cisco's "end-to-end encryption in the cloud", which is a good thing since Synata doesn't quite seem to have figured out stuff like HTTPS, as shown below. ®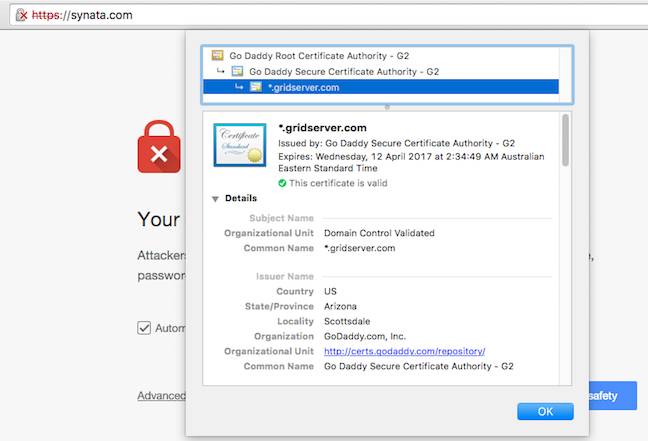 Synata's Certificate error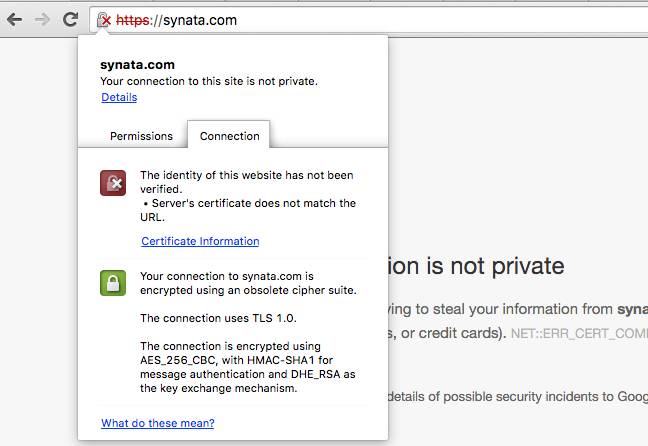 Probably just as well Cisco will cover their security in future