This article is more than 1 year old
A third of Australians lose mobile services after Telstra outage
Eight million people affected by reconnection flood
Australian incumbent telco Telstra has been forced to offer another day of free mobile data after a nationwide outage knocked out mobile services for eight million customers across the country.
The carrier says the cause of the outage, the second in about a month, was an offshore connection issue affecting international roaming customers, which flowed on to local customers.
Waves of customer reconnections overwhelmed the network.
Telstra boss Andy Penn estimated half of its subscriber base, or some eight million customers, were affected at the peak of the outage, which knocked out city and regional areas equally from 1800 AEDST.
He's since said most customers were reconnected within 90 to 120 minutes, but some took up to four hours.
"Last night ... we had an issue in our network that caused a large number of services to be disconnected at the same time, and it was in reconnecting those services that caused extreme congestion in the network," Penn says.
"I'm sincerely sorry to our customers – I know how much you rely on our network ... at a personal level I am deeply disappointed.
"It goes without question there will be another data free day."
The Telstra Twitter account was inundated with complaints during the outage, forcing it to proffer boilerplate responses to customers:
We are aware of an issue affecting some of our mobile customers. We're working to fix this as soon as possible. Sorry for inconvenience.

— Telstra (@Telstra) March 17, 2016
About 12 per cent of Antipodeans have no fixed-line services to their homes and rely solely on mobile for voice and data services, according to the latest December 2014 figures by the communications watchdog.
About a third used only mobile for voice, increasing from 2.2 million people in 2010 to 5.2 million in 2014.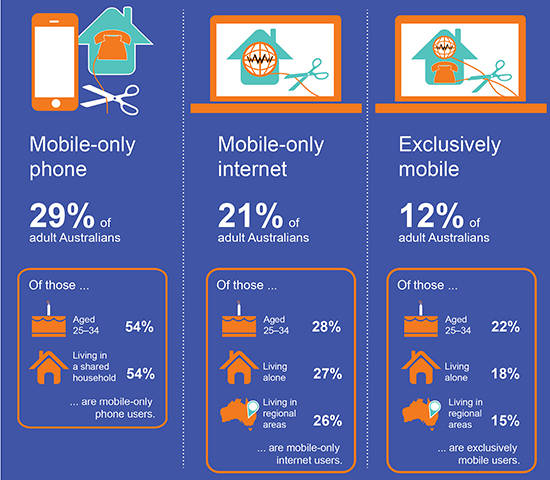 Penn says the telco is conducting an investigation with internal engineers and those with core services provider Ericsson.
The incident follows the 9 February Telstra blackout, which killed mobile services for subscribers across the country in what it blamed on "embarrassing human error."
That gaffe was related to nonconforming maintenance of critical nodes.
The telco was forced to offer a day of free mobile data to customers that weekend.
"One outage is not good enough ... two is absolutely not acceptable," Penn says. ®