A recently published Microsoft patent application hints at future efforts to make Windows leap across the species boundary.
Windows already does so, in a way, with the Continuum feature.
Hook up a keyboard and a display to the phone, and it turns a phone into a PC, with the same binaries on the phone turning into a (sort of) fully-fledged desktop app.
The "PhonePad" patent application hints at something else, though.
In the patent, two devices are co-operating. The inventors explain that the first ("e.g., a phone") discovers and connects to a second ("e.g., a tablet") to use the latter's superior I/O. It sounds like very much like an Atrix-style dock, so why the mention of a tablet?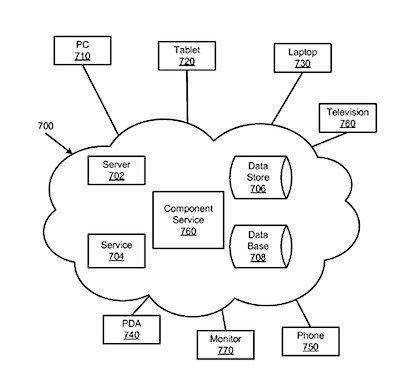 The patent explains that there are now a lot of CPUs in the world, in devices of all shapes and sizes. Categories have blurred, with phones getting slabby, and phondleslabs getting smaller, Microsoft notes. In addition, "content may have become distributed" across them.
It continues:
It may be possible to synchronise content on one device (e.g. a phone) with content on another device (e.g. a tablet) but the synchronisation consumes time, energy, communication bandwidth, and computing resources. Consider a user who is reading a book on their tablet who reaches a certain point, then stops. The user may pick up their smart phone and not to start reading the same book.
The device goes on to hint that the invention is a clever way of ensuring one device can control a larger device. Why choose the name PhonePad, though?
As anyone who has filed a patent knows, it's a mixture of obfuscation and disclosure. You need enough disclosure to protect your invention, and sufficient obfuscation to avoid getting your idea pinched, or your strategy pre-empted. We suspect obfuscation may be in play here. The secondary device example at various points is a "hover screen".
Four years ago, Microsoft acquired Perceptive Pixel, a pioneer of very large multitouch displays. A year ago the first fruits emerged: the Surface Hub.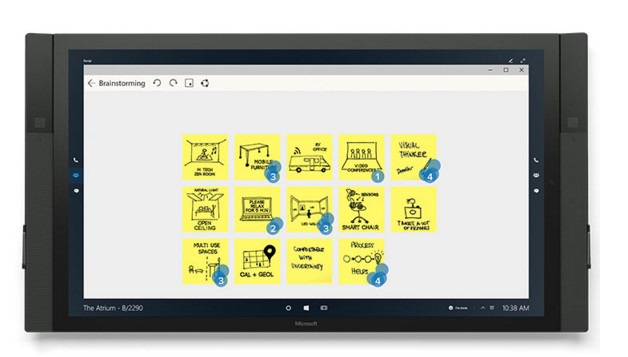 There are actually two Surface Hubs, a 55-incher and an 84-inch 4K model. Both have gigabit Ethernet and the large one has a Nvidia GPU. While it's hard to imagine PhonePad software driving a slightly larger tablet, it isn't hard to imagine it driving a Surface Hub. In fact, that's what Microsoft wants. As Microsoft itself notes, "Universal apps built for Windows 10 shine on Microsoft Surface Hub and scale to the large screen".
Surface Hub isn't a volume product, but you'd be surprised how many organisations are prepared to chuck £15,000 at "a smart projector".
Earlier this year Microsoft's patent for a 3D Jedi phone emerged, which also has potential for manipulating the Surface Hub. Which all makes for a very expensive game of Pong. Collaboration software: it's where the money is. ®
Similar topics