No less than 3,000 sketches by European kids will accompany the CHEOPS space telecope when it thunders aloft in early 2018 on its mission to accurately measure the radii of transitioning exoplanets.
Back in 2015, youngsters between the ages of eight and 14 were invited to submit black-and-white artwork for possible engraving on two metal plaques which will be bolted to the spacecraft. The European Space Agency alone received 1,700 entries, and thousands more came in via partner agencies.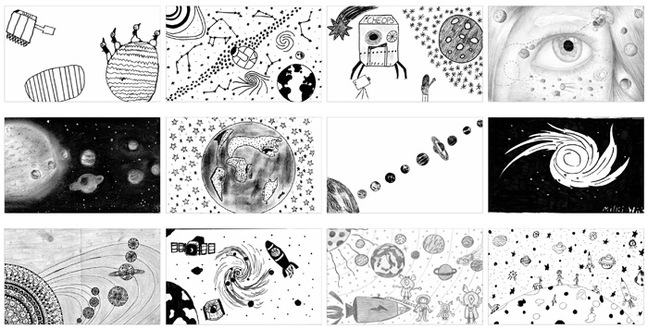 A few of the CHEOPS submissions
Kate Isaak, ESA CHEOPS project scientist, said: "We were astonished at the popularity of the competition. Thousands of children have shared with us not only their passion and interest for space, but also what CHEOPS means to them, rendered with great creativity and ingenuity."
While the sketches will be greatly reduced in size for engraving, there were still far too many entries to fit on the plates. Accordingly, the final 3,000 were selected by a draw. The winners by country can be enjoyed here.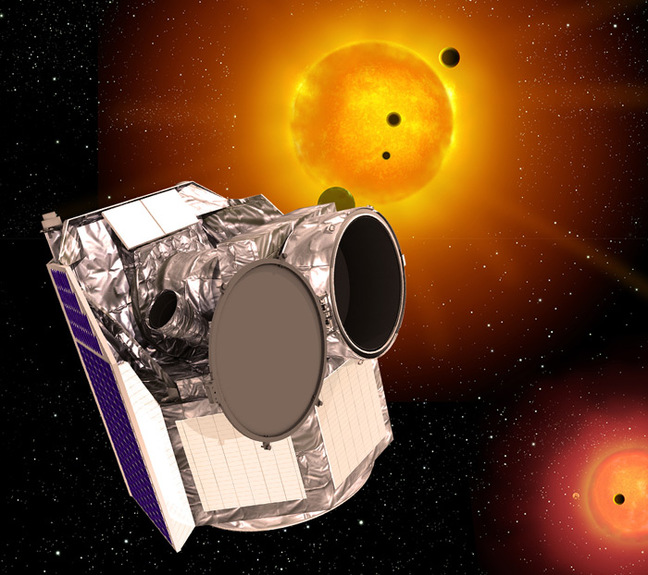 Artist's impression of CHEOPS in action. Pic: ESA / C. Carreau
CHEOPS - short for the not-at-all contrived CHaracterising ExOPlanet Satellite - will from a "sun-synchronous, 650-800 km altitude" orbit perform "ultrahigh precision photometry on bright stars already known to host planets" and "determine accurate radii for planets in the super-Earth to Neptune mass range". There are details on its telescope here. ®