UK hydrogen-powered car outfit Riversimple is inviting investors to open their wallets and buy into what it considers to be the future of four-wheeled transport: the "revolutionary" gas-driven Rasa.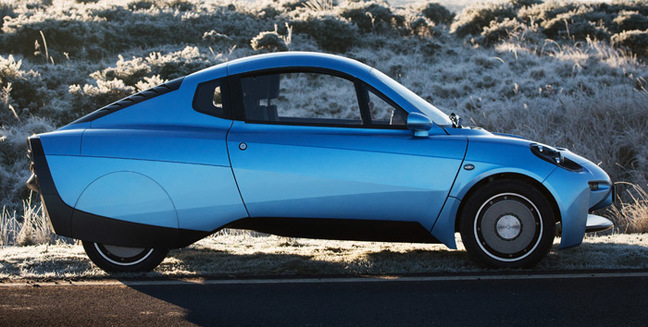 The Wales-based company unveiled its prototype Rasa (as in "tabula rasa") back in February. It claims the vehicle's carbon-fibre monocoque frame, four electric motors powered by an 8.5 kW hydrogen fuel cell and regenerative braking, will offer zero emissions, 0-60 mph in 10 seconds, a top speed of 60 mph (96kmph) and fuel consumption of around "250 mpg (equivalent), with a range of 300 miles" (about 480km).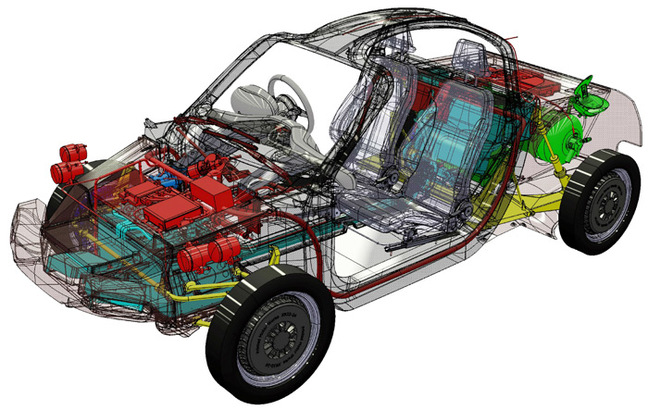 The regenerative braking part of the car is interesting, in that while it uses the four motors to convert kinetic energy into electricity in the traditional way, this is diverted not into batteries but rather "a bank of super-capacitors at the front of the car".
Riversimple explains: "Unlike a battery, these super-capacitors can take a huge charge very quickly, but they don't store a lot of energy. The energy they take in is sent back to the motors again and provides the energy to accelerate."
The company claims the car reclaims 50 per cent of braking energy, and since that's used for acceleration, the fuel cell only needs to pack enough power "to provide cruising speed power".
Riversimple hopes to be as innovative with its business model. The Rasa won't be available to buy, but instead customers will "pay a fixed monthly fee for the hydrogen car, similar to the cost of ownership of a new family-sized hatchback".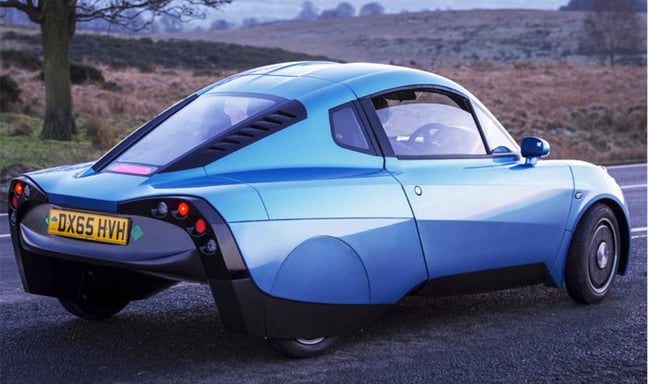 Riversimple founder Hugo Spowers said: "Customers will be able to drive a technologically sophisticated, zero emission car with none of the burdens of conventional car ownership. The 'sale of service' offering is integral to our circular business model – which uses the inbuilt longevity of the cars to economic advantage. Carmakers typically only capture around 40 per cent of the lifetime revenues from a car, so this business model makes a lot of sense."
Earlier this month, the Rasa attracted "a €2m EU grant and six figure investment from Innovate UK and OLEV (the Office for Low Emission Vehicles)", and Riversimple has opened its door to investors, seeking to match that funding by selling company equity to the private sector.
Here's the pitch vid (warning: contains the phrase "mobility as a service"):
During 2016, 20 hand-built "Rasa Beta" vehicles will hit Blighty's highways on a public trial. Anyone investing £100,000 will be offered a "lifetime usership" on one of these cars, and "will be invited to name a car and the car's special name will be engraved on the dashboard or printed on the door sill". ®
Bootnote
Be aware that Riversimple has "the right to refuse a name", so those readers with deep pockets and a penchant for this kind of moniker tomfoolery can forget it.