This article is more than 1 year old
Inflatable space podule set for orbital trial
Bigelow's soft habitat off to ISS this Friday
The Bigelow Expandable Activity Module (BEAM) is set to travel to the International Space Station later this week, ahead of a two-year trial to see how it performs in the rigours of outer space.
The 1,400kg inflatable podule is currently packed into the SpaceX Dragon resupply spacecraft which will depart Cape Canaveral Air Force Station on Friday atop a Falcon 9 lifter.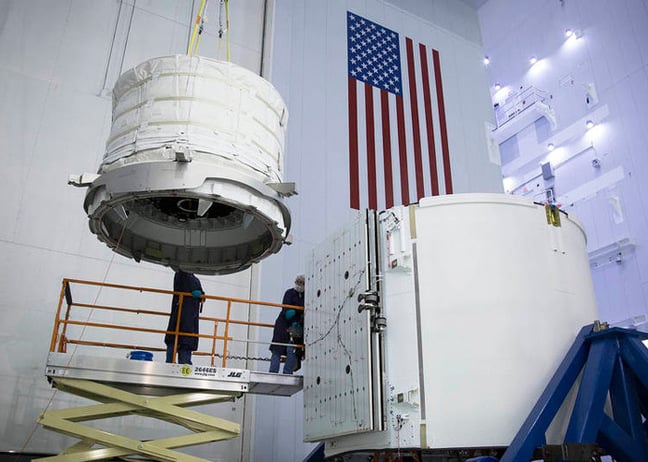 BEAM being hoisted into the Dragon. Pic: SpaceX
In its compacted state, BEAM is 2.16 metres long, 2.36 metres in diameter and with a volume of just 3.6m3. Once attached to the orbiting outpost's Tranquility node, it'll be pumped up to its full size of 4.01 metres in length, with a diameter of 3.23 metres and an capacious volume of 16m3.
BEAM won't be used for either storage or human occupation during the trial, but rather "constantly monitored for temperature, pressure, and radiation, and ISS crew periodically (four times per year) enter the module to collect data and check on its structural condition".
NASA explains that the podule's structure, from inside to outside, consists of an air barrier (bladder), structural restraint layer, micro-meteoroid and orbital debris (MMOD) layers, external multi-layer insulation (MLI) and an exterior silica fibre cloth (BETA cloth).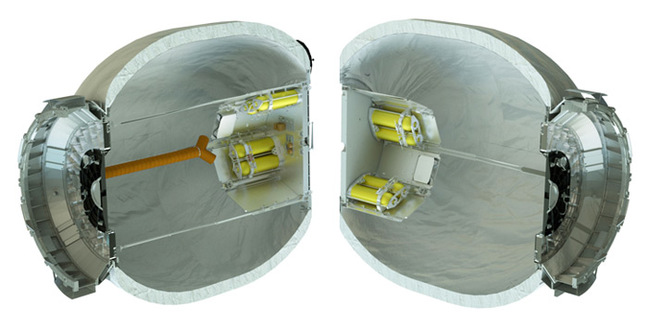 Puncture repair kit hopefully not required. Pic: Bigelow Aerospace
NASA quantifies the risk of anything penetrating the MMOD layers and reaching the air bladder as "extremely low". In any case, rather than popping like a balloon, BEAM would simply suffer a slow puncture.
Once the trial has wrapped, BEAM will be cut loose from the ISS to suffer a fiery death in Earth's atmosphere. BEAM's big brother is the B330, which Bigelow hopes might one day provide a destination for space tourism, or form part of deep-space missions.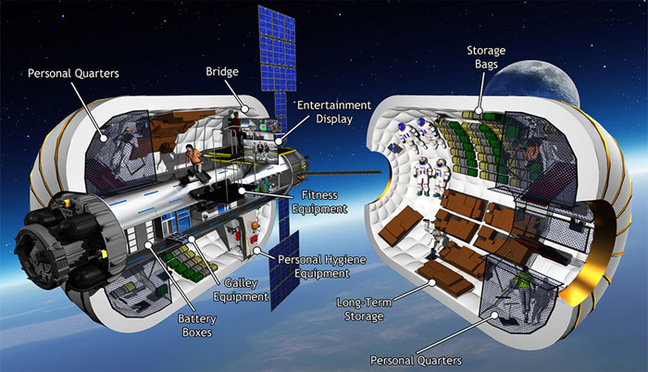 Flat-screen TVs: The B330. Pic: Bigelow Aerospace
The BEAM launch is scheduled for 20:43 GMT (4:43 PM EDT) on Friday. In the event of an abort, the next opportunity is 20:20 GMT (4:20 PM EDT) on Saturday 9 April. Whenever it happens, NASA TV will have live coverage here. ®