When it comes to seeking a magic bullet that will protect children from the evils of the internet, the first casualty is all too often common sense. So it appears in respect of the latest in a long line of child-friendly projects – Kiddle – which launched itself on to the scene a little over a month ago as a self-proclaimed "child-friendly search engine".
Because behind the cuddly front end and the claims that key search results were handpicked by editors lay a rather more awkward reality: that Kiddle also allowed access to a service that allows users to search the internet anonymously – and in the process, it certainly circumvented the Google safe search standard, much touted as the reason why Kiddle was safe for children in the first place.
Nor did it take much effort to work this out. A computer games programmer, known within the industry as Delia Venus Wyn, explained:
"Access to the Kiddle service, which claims to be a "safe visual search engine for kids" is through the root URL: www.kiddle.co.
"Clicking onward from this page will take the ordinary user to obvious sub-pages, including Images (www.kiddle.co/images.php), News (www.kiddle.co/news.php) and About (www.kiddle.co/about.php).
"However, use of a fuzzer (software testing tool), such as Peach, to dig a little deeper, reveals an interesting – and hidden – sub-page. This is www.kiddle.co/redir.php, which appears to be a working page for anonymous internet search engine Lukol.com."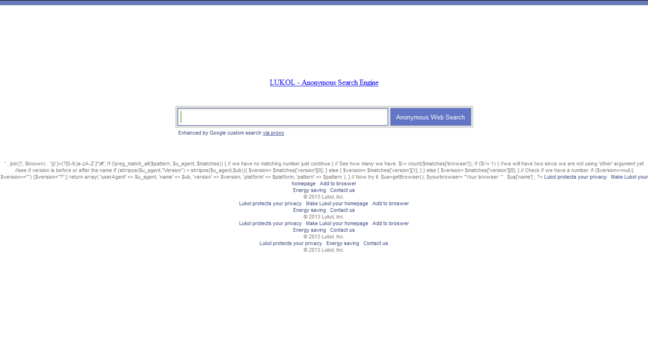 The full version of Lukol can be found at www.lukol.com, and offers users the ability to go online and carry out searches they would rather that government and other authorities not know about.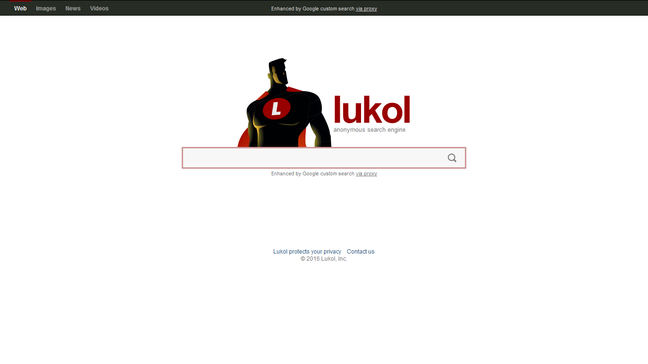 It promises that personal information is not tracked or shared. It explains: "We do NOT record your IP address, browser data, or operating system.
"We do NOT record your search terms.
"We do NOT share your search data with governments.
It further explains that it achieves this because: "When we obtain enhanced results from Google, we tunnel your search query through our proxy servers, without exposing your search data."
Why would anyone want to use an engine such as Lukol? There are all sorts of possible reasons ranging from the reasonable – a dislike of intrusive state surveillance - to the highly questionable: searching, for instance, for sites relating to child abuse or bomb-making.
The arguments about the appropriateness of Lukol will continue: but what seems unarguable is that anonymised searching was not very compatible with a product advertised as "safe... for kids".
It is unclear just how much of the Lukol function was delivered through the Kiddle backdoor: whether, for instance, it would enable children to carry out anonymised searching.
What it certainly did not deliver was the safe, sanitised child-friendly search results promised on the Kiddle main pages. Query Kiddle for terms like "sex" or "porn" - and the friendly Kiddle robot pops up to say "Ooops, try again!"
Try "gay", originally a source of some embarrassment, because Kiddle, in its earlier incarnations, was quick to inform children that terms like "gay" were "bad words", and Kiddle now returns a range of fairly safe items on use of the word "gay", on gay marriage as well as track and field athlete Tyson Gay!
Insert the same terms into the Kiddle backdoor, and you would be greeted with a range of results including advice on best sex positions and sex toys, direct links to free porn videos, and a range of gay hookup sites.
This, however, was missed by the vast majority of broadly favourable press reports that appeared, worldwide, in the days following the release of Kiddle earlier this year. Mainstream newspapers, as well as parental advice blogs and expert review sites enthused about how Kiddle would keep children safe in their internet searching.
Parents who believed the hype and added Kiddle as an exception to any blocks currently running on their home PCs inadvertently provided their children the means to search on any topic they wished, with little or no way to check back on where they have been searching.
A little digging suggests that both Kiddle and Lukol are the brainchild of Russian entrepreneur Vladislav Golunov. The source code for Kiddle's home page includes the google tracking tag UA-305637-7, which, coincidentally, is also a tag used by www.freakingnews.com, a news oriented photoshop contest site for which Golunov is reported to be owner and administrator.
El Reg contacted Lukol in order to seek answers from Golunov. We asked him to explain his role in the development of the Kiddle product. We also asked him if he was aware of the backdoor from Kiddle into Lukol – and whether he considered this appropriate.
The Kiddle support team acknowledged that he had been involved in the early stages of the development of Kiddle.
They then told us: The particular page you mentioned, www.kiddle.co/redir.php, was used for internal testing during the beta testing period, when we considered using Lukol's anonymous search technology. We have finally decided not to use it, and now simply delete our logs every 24 hours, as stated in the Kiddle's privacy policy. It's surprising you even found this page, because it was only used for internal testing, it's not indexed by search engines, and not linked from any Kiddle's pages.
"With over 400,000 searches a day, Kiddle never previously received any message about this page from our users, so it is certainly was not a page/service intended or offered to our audience."
The page has now been deleted. ®