This article is more than 1 year old
HTC 10: Flagship goes full Google – but the hardware's top notch
HTC desperately needs this flagship to be a hit. Does it deliver?
Hands On HTC has unwrapped its make-or-break flagship for 2016, the Ten, and we've had a look.
The successor to the hit M8 and flop M9 features much-improved cameras front and back, sports a close-to-stock implementation of Android, and packs one major surprise... it's the first non-Apple phone to license Apple's AirPlay.
TVs and stereos with an Apple TV hooked up are accessible to the Ten.
Great sound quality has always been an HTC boast and the Ten grabs the laurels again. It handles 24bit hi-res audio, all the major codecs are supported and it supports "Personal Audio Profiles".
Together with JBL, HTC has developed what it claims is the first USB-C earphone, which presented me with a convincing bass in a solid sound stage. The built-in speakers are still stereo, modelled on grown up speakers with a "tweeter" at the top and "woofer" at the bottom.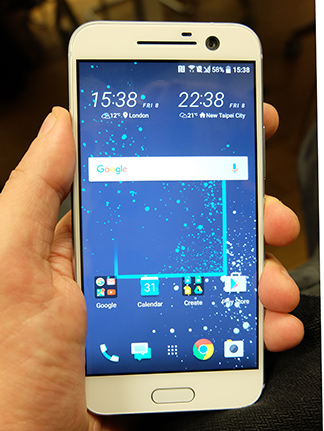 Style-wise the Ten continues in the family tradition but dispenses with the top and bottom front stereo speakers, adding instead a Samsung-style fingerprint sensor. Credit is due to the designers for giving the 10 the character of its predecessors while jettisoning such a signature feature.
The device feels more comfortable too: easier to grip than the sloppy M8, but without the sharp edge of the M9. The display glass curves down lightly and there's a deep chamfer around the rear. Maybe it's just me and my accrued memory of other devices.
The 10 feels considerably larger than the Galaxy S7 – it's about 3.5mm taller than the current Samsung flagship – but it's 9g lighter.
The camera features an 5MP f/1.8 front selfie cam with optical image stabilisation (OIS) – another first, HTC claims – and a greatly improved main camera. Formally 12MP, the main snapper looked impressive in the brief tests we did, with both laser and 3x infra red AF, 1.55um pixels and f/1.8 aperture. Like the Huawei/Leica tie up, this camera stores RAW images.
The responsive 5.2 inch full HD display checks in at 564ppi. HTC claims it has a faster response time (120ms) than any Android rival. HTC is claiming much improved battery performance from the built in 3000mAh pack, and Qualcomm 3.0 rapid charging. HTC says it still thinks Rapid Charging has more utility than wireless charging, but Samsung has again managed to support both.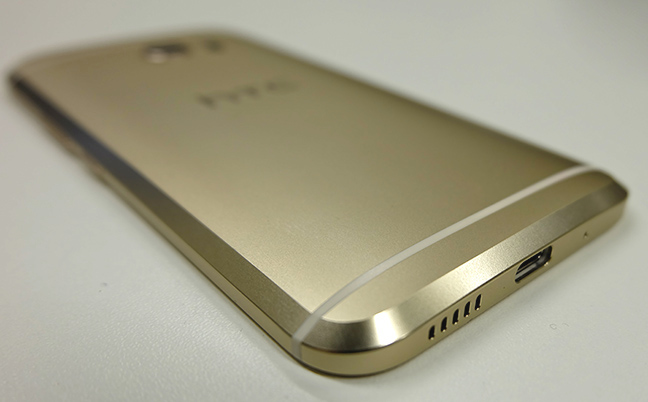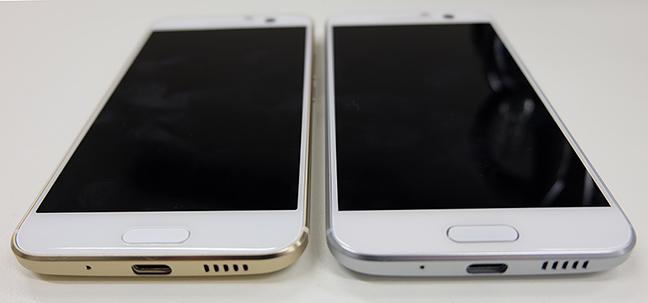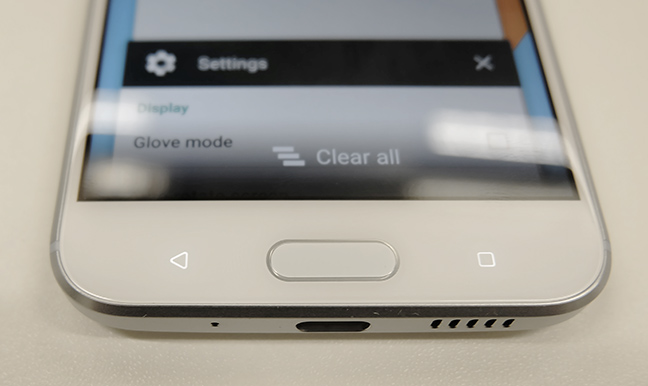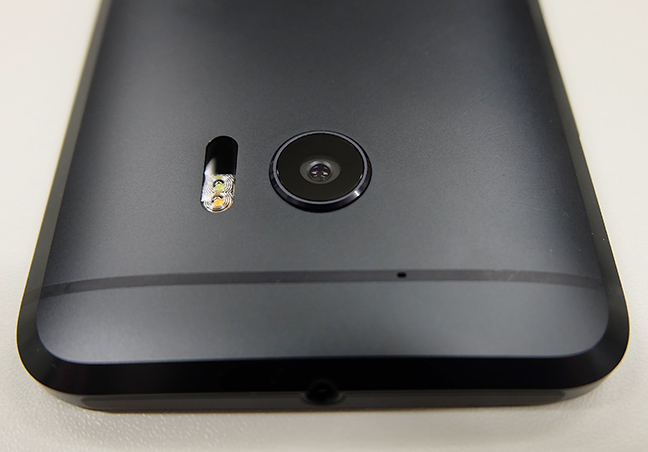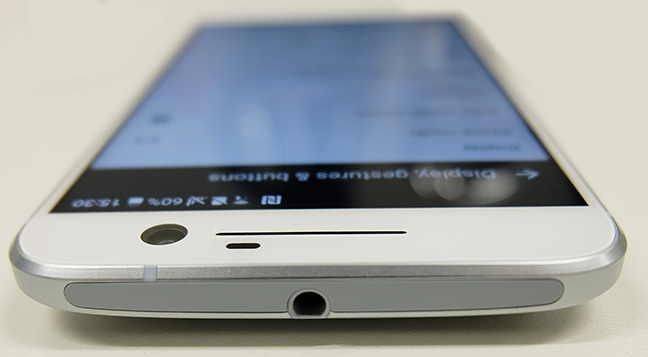 The software side shows signs of retrenchment. Long gone are the days when HTC bundled ambitious offerings of its own, such as Friend Stream, or even tried to impose its own elegant style over Android.
"We've worked with Google to reboot the UI," HTC says, ominously, and at first sight it's indistinguishable from stock. The notifications shade could be any $100 Shenzhen generic.
HTC continues with its own Dialer, Contacts and Messaging apps, now given a Material design makeover. But its excellent Gallery app, with funky thumbnail video previews, has been retired in favour of Google's Photos. Google has grabbed the design in other ways, forcefully injecting a Google search bar into the Recent Apps / Task Switcher. Rather annoyingly, there's no way to turn this off.
With a nod to the encroachment of the mainland Chinese upstarts there's a bundled Boost maintenance app, monitoring background apps and cleaning up RAM and storage. The Blinkfeed reader lingers on, but HTC also bundles an insidious Flipboard clone called News Republic, which sucks your bandwidth before you've even started it for the first time. (It's also on the Samsung Galaxy S7). So much for avoiding duplication.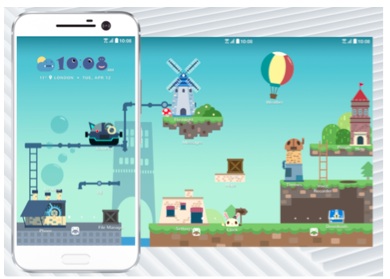 Bob's Your Uncle: HTC's Freestyle layout
source: HTC
The one UI innovation this time round is called Freestyle, which allows you to create odd-sized and even hidden widgets, and place them anywhere on the home screen. We'll see how theme designers take advantage of this – a demo screen looked like Microsoft Bob.
The camera app has been tweaked slightly, but retains a familiar look n'feel: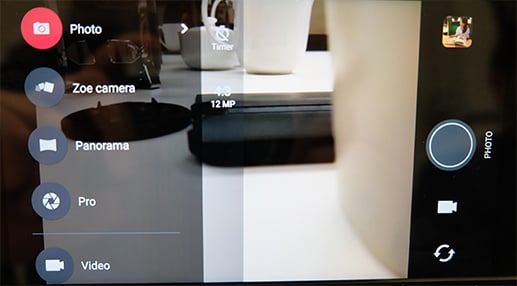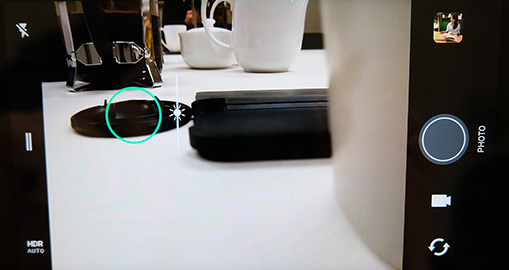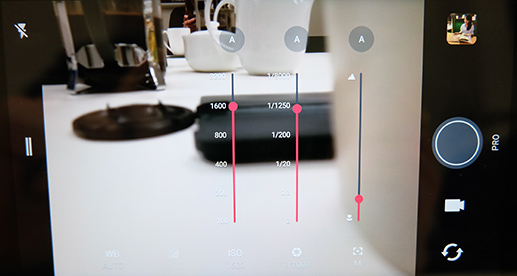 Pricing should be confirmed later today. The device will be available from May, in the three colours you see here. ®