A vast, inky black sphere approximately the size of a nuclear aircraft carrier is plunging through the void of space towards planet Earth, though NASA rather panickily insists that it will definitely not smash into our planet with devastating force.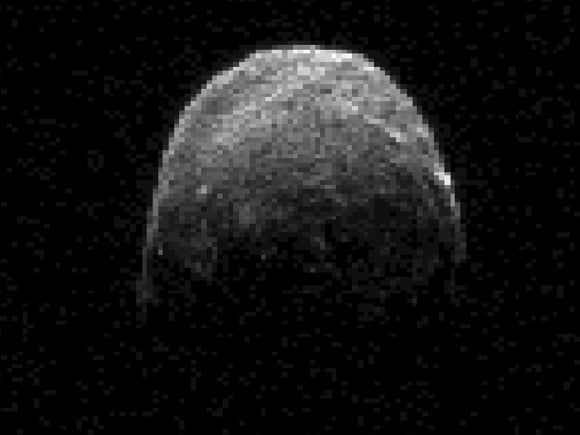 Still looks a bit like the thing in the Fifth Element to us.
"The asteroid safely will safely fly past our planet slightly closer than the moon's orbit on Nov 8", says a NASA statement issued yesterday (our emphasis), perhaps indicating a certain level of flap at the space agency's press office.
The mighty sphere, designated YU55, is described as being blacker than charcoal to the human eye, which has meant that the best pictures of it are radar ones taken by the great radar telescopes of Goldstone and Arecibo like the one above. The pictures are gradually increasing in resolution as YU55 gets nearer.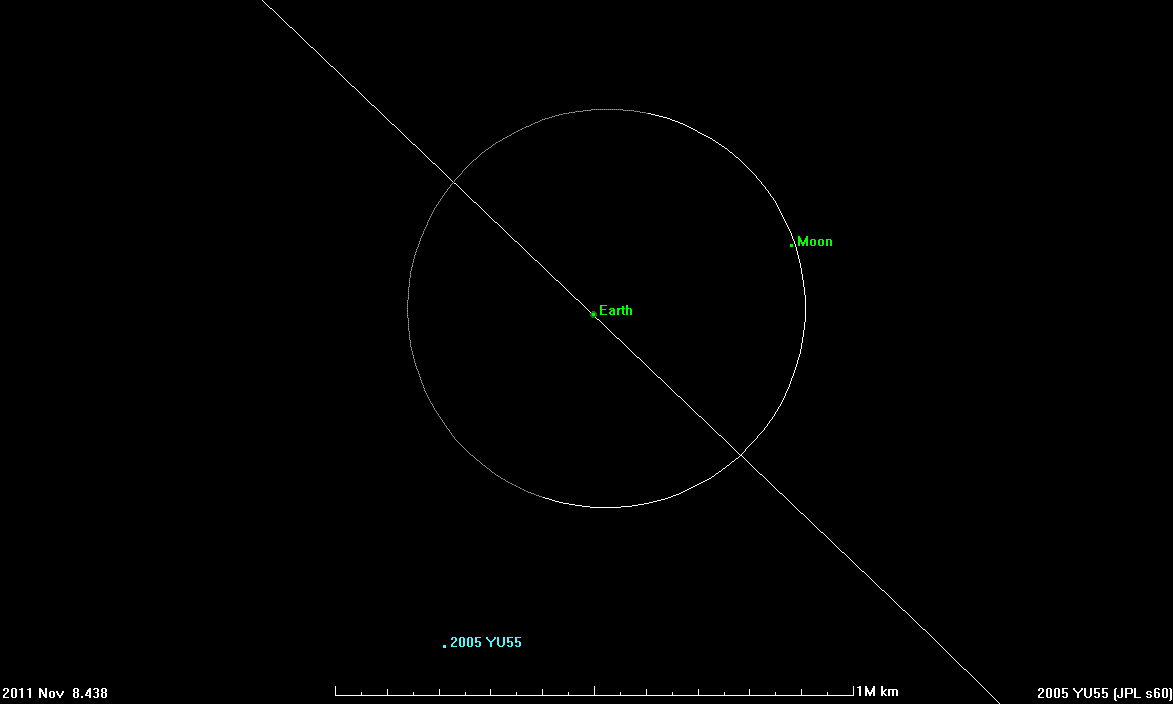 See? Safely safe.
According to NASA:
The trajectory of asteroid 2005 YU55 is well understood. At the point of closest approach, it will be no closer than 201,700 miles (324,600 kilometers) as measured from the center of Earth, or about 0.85 times the distance from the moon to Earth. The gravitational influence of the asteroid will have no detectable effect on Earth, including tides and tectonic plates. Although the asteroid is in an orbit that regularly brings it to the vicinity of Earth, Venus and Mars, the 2011 encounter with Earth is the closest it has come for at least the last 200 years.
The sable spheroid is expected to be at its closest at 10:28 PM this evening UK time (3:28 PM PST). It is the first object in its weight class to come close to the Earth since 1976: the next known close pass by a biggun of the void is expected in 2028, though new objects might be discovered in the meantime. ®
Similar topics