You Leica? P9 certainly is a Great Leap Forward in imaging... for Huawei
But is it a Cultural Revolution?
Review Huawei has grabbed the headlines with its audacious partnership with Leica – but does it measure up? Here's the verdict on the P9: that is, the regular 5.2 inch model, not the larger P9 Plus, which has a few tricks of its own.
Once you leave the hype behind – the P9's dual-camera imaging is good, but not that good. I had hours of fun diddling with the settings and effects. There's a lot to like, and it took some striking photos. The P9 can reasonably be discussed in the same category as the best Tier 1 flagship cameras. But, but ... the Leica partnership really adds more sizzle than steak.
And that's not entirely Huawei or Leica's fault. Why? Physics rules. At the end of the day, it's still a smartphone with a short focal length. To compensate, all kinds of tricks are performed in software, but the shortcomings are evident from the collection of photographs Huawei used to help promote the P9.
Shot by professionals, many of these images nevertheless exhibit tell-tale signs of overexposure – and the photographers are evidently choosing compositions carefully to minimise the aberrations. You'll only see a good sky in this collection where the contrast is not too high, on scenes after dark for example - not across a wide dynamic range. The P9 can save the image in a Raw format, but with so many aberrations, why bother? It's like trying to autotune a terrible singer who's drunk. Again this is generic complaint, not a Huawei-specific complaint.

All that said, the imaging is great fun. Overall the P9 is a good phone, a shade cheaper than Tier 1 flagships and there will be bargains to be had. But with Huawei's vaulting ambitions severely undermined by the eccentricities and restrictions of its software.
Wait, you're thinking. Isn't this the same EMUI found in Honor P7 and P5? And haven't you defended Huawei EMUI ("Emotion UI") shell before?
Yes to both, but on a low-end or midrange phone, UX annoyances are priced in, so to speak. On a premium flagship, it's reasonable to expect a premium software experience, with decent fit and finish. There's another critical difference with the P9, which is that – for now, anyway – it's EMUI or bust. I was unable to find an easy way to set up a third-party launcher as the default shell. Until I found the default apps settings, every single one I tried to set us – Nova, Action Launcher, and shells from Microsoft and Nokia – simply bombed out, dropping you back into EMUI. (To switch launchers you need to go to Apps and then Huawei's additional "Advanced page", where the default browser, gallery app and launcher can be specified).
Before diving into the imaging – which is why most people will be here – here's an overview of the device.
Not waterproof, but great radio
The Huawei offers slimness and elegance, but doesn't make any boasts about waterproofing or wireless charging. Sony still rules the roost for battery stamina and the thoroughness of its waterproofing. Samsung's battery life is excellent on the Galaxy S7, and it supports both wireless charging standards, Qi and PowerMat.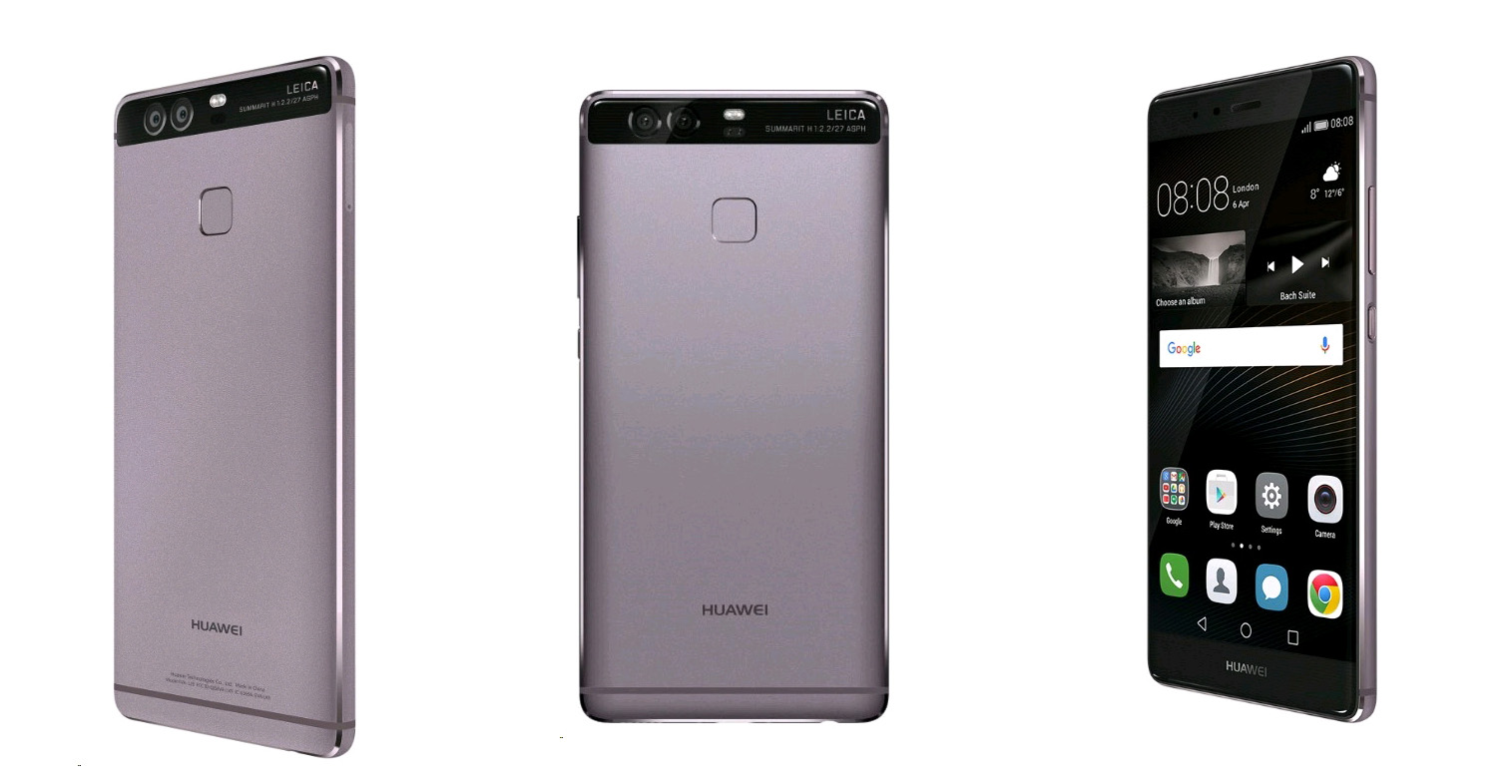 That's Titanium Grey, but in reality, it's a subtle iridescent finish (click to enlarge)
It's a slim design, with Huawei's hallmark slim bezels – where the active display goes almost all the way to the edge. I rarely pass comment on a phone's case design, because IRL, most get covered anyway. But I'll break the rule here, as the finish is exceptional. Officially mine was "Titanium Grey", but it has a spooky, iridescent quality with hints of rose or copper. It's a lighter (144g) than the Samsung S7, but lacks the stamina or wireless charging - two key features for many. It oozes quality and I personally find a rear mounted fingerprint sensor to be as convenient (if not more convenient) than a front mounted thumb sensor.
In most other respects, the P9 ticks all the boxes. You get rapid charging, a FHD 1080x1920 (but not QuadHD) SuperAMOLED display (c.424 ppi), Marshmallow with 3GB (or 4GB for the 64GB model) of RAM, and space for either an SD card or a second (microSIM) line.
Huawei has opted for a USB Type C connector here. Application performance marries Huawei's own much improved Kirin chipset to a somewhat lacklustre 4 core Mail GPU - there's no sluggishness here, and it zips through the photo filters.
As with previous Huaweis, radio performance is top notch, with strong reception and rapid gain. There's a not-so-hot-spot at work where I typically set a phone back to 3G to save battery, because the LTE signal is poor. The Huawei P9 showed a solid three bars here. With additional antennas built in, to stop calls dropping when you cover the device with your hands, the P9 has the best signal-handling I've used.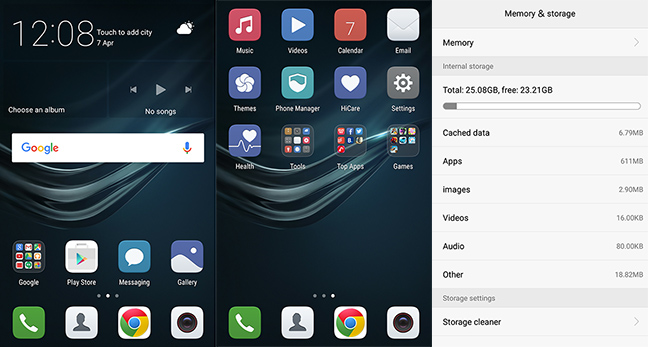 Icons are always clipped in Huawei's EMUI skin – and now you can't change to a third party launcher.
Huawei's EMUI ("Emotion UI") is part of a package which bundles phone management software and Huawei's own take on notifications and settings. It isn't all bad. EMUI has a superb Spotlight-like finder. Over iterations, Huawei/Honor phones have become less aggressive about shutting down power-hungry applications - although rival flagships have become aggressive.
The trouble starts with the cramped keyboard, which we've moaned about before. It's great that it supports Swype, but does Swype need its own permanent key? Microsoft's keyboard doesn't. The default Themes superficially look lovely, but only as long as you never install any third-party apps. All the themes I tried clip or distort third-party icons. You'll never see the icon as the app developer intended, since you can't reset icons individually, or choose a third party launcher. The font is faint, and is clipped when set to anything other than Small.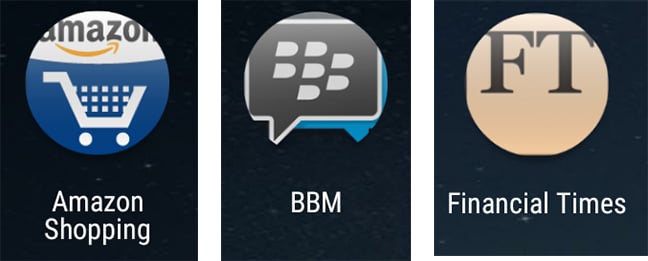 Personally, I have no problem with Huawei rejecting Google's toylike, Montessori-inspired Material Design language, it gives the phone some personality, so long as it works well and looks good. But what's passable on a budget phone just feels a bit amateurish, or make-do here.
Imaging
Leica's gone all in with Huawei here, on the branding. The Leica camera sound and its modern UX are all faithfully reproduced.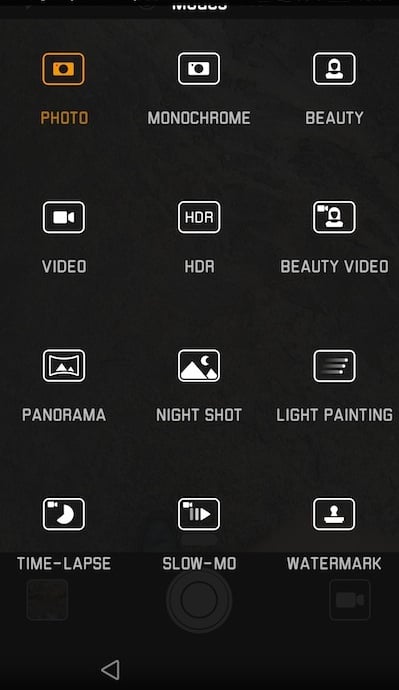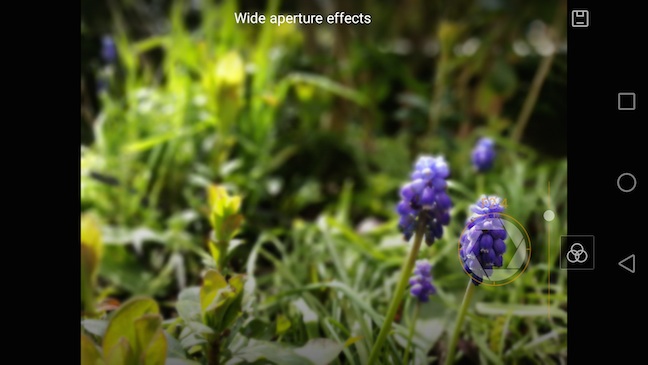 That means lots of opportunity for messing around. It's a dual sensor unit, as with the HTC One M8, giving lots of opportunity for futzing around with the focal point after you've taken the photo. The marketing pitch is a lot more ambitious, though. "Reinvent smartphone photography"... "ground-breaking dual lens"... "historic"... "professional effect". All of which sets it up nicely for a fall.
I'll start with the good news. The camera is exceptionally quick to start and the phone's dedicated image processing silicon means filters and effects are instant. Where the subject lighting is well balanced, it can take crisp snaps. One of the two sensors is monochrome, and performing a lot of work to improve the capture taken by the other.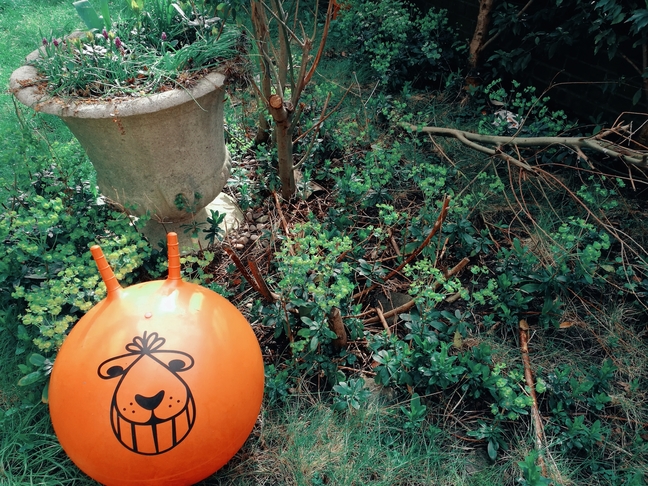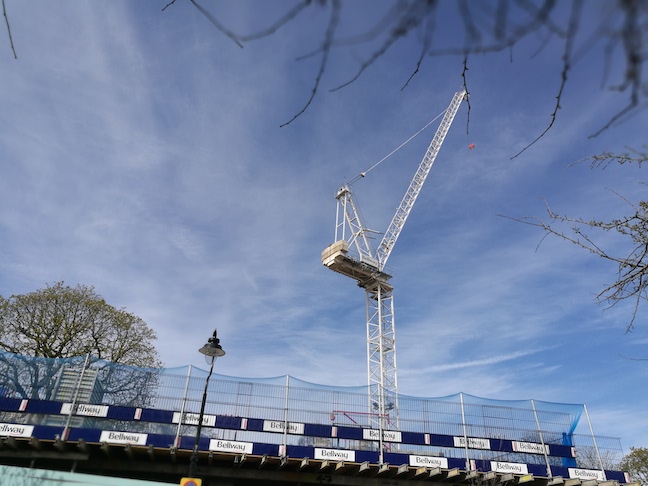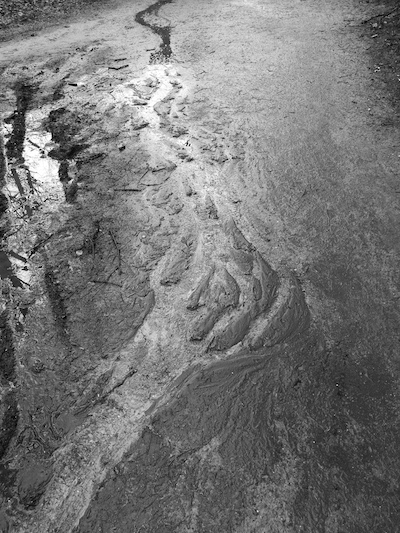 The panoramas were particularly impressive. I usually try to trip this setting up on a review, but the P9 took it all in its stride.
The star of the show is the wide aperture trickery. Here are two photos from the same spot, with just a different focus: near and middle distance.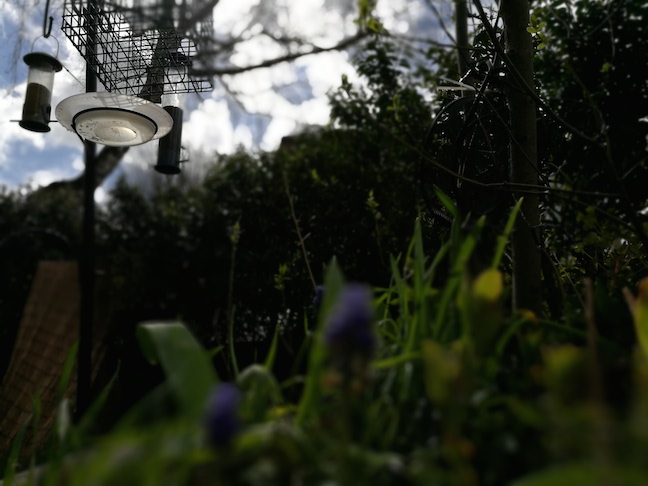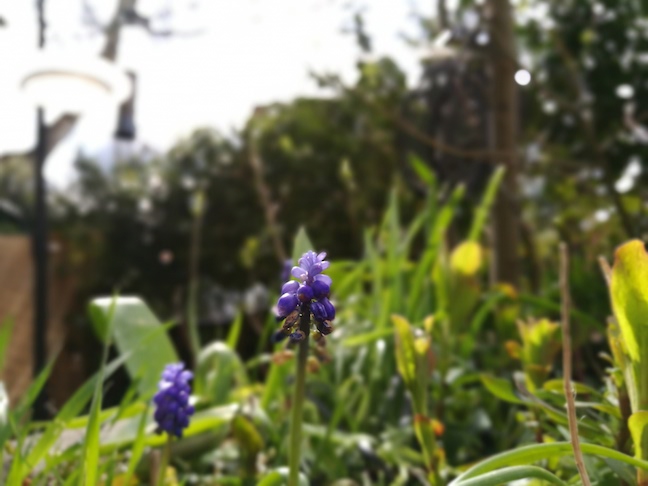 It starts to come unstuck in high contrast settings.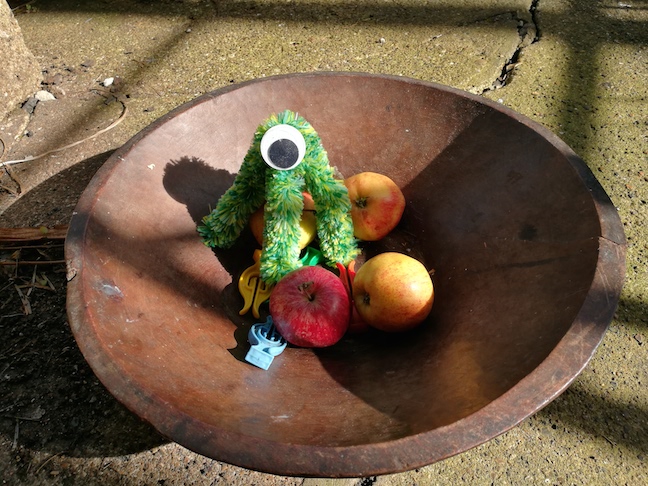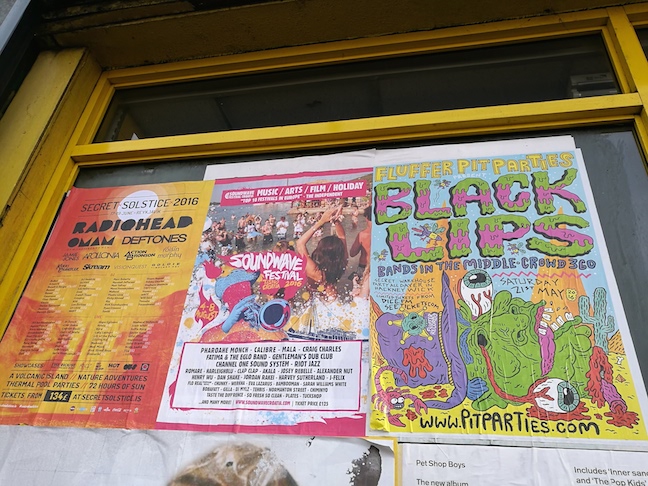 The colours aren't oversaturated, but they aren't eye popping either. And something's going awry with the apple - it's too red.
On a cloudy day I expected much more from these following snaps. To capture the subtleties of the sky, the P9 lost the land.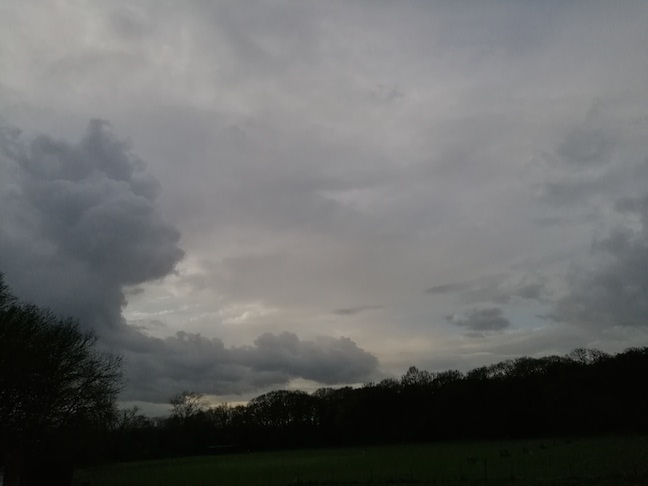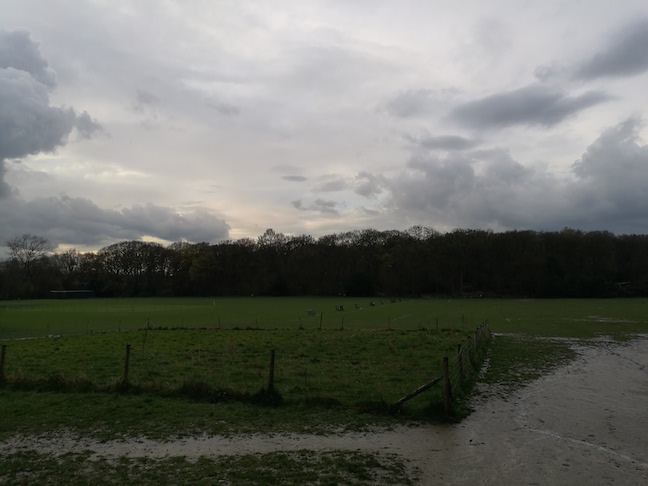 Oh dear.
Monochrome pictures were simply too dark, and too contrast-y. And a familiar friend popped in: Mr Parallax Distortion.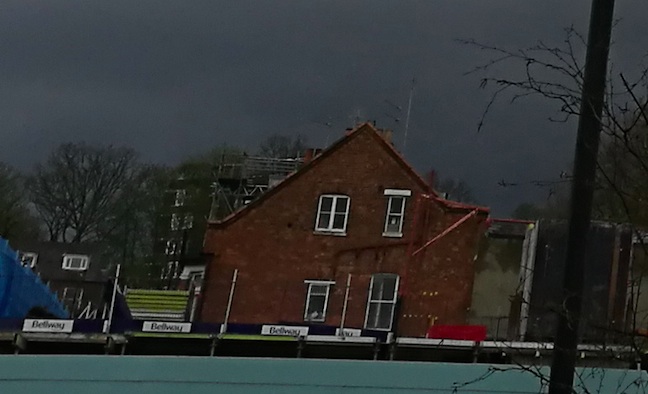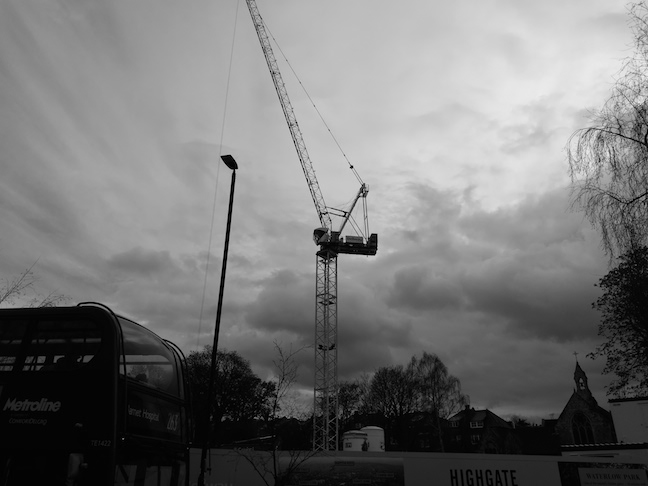 The flexibility the P9 gives you for focussing can provide some unintended consequences. Check out the pine here, circled.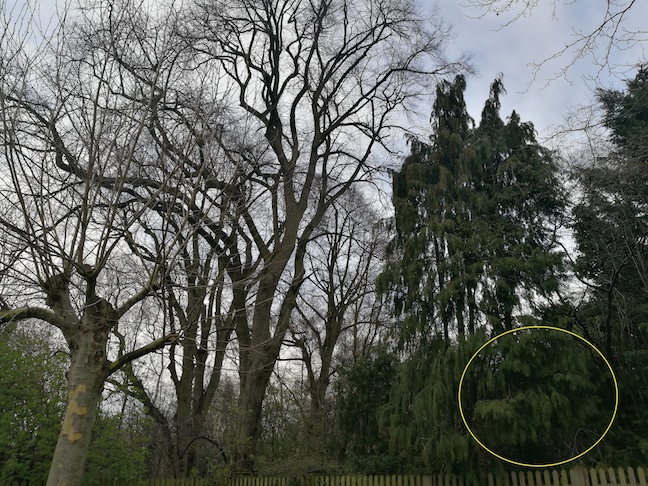 Pine aberrations
You might be surprised to learn that the there's no hardware OIS, and videos rely on software. The resulting videos were a bit of a throwback to 2011, with panning shots looked hiccuppy. It's better compensating for more predictable movement, like walking. Software tweaks are needed here.
Verdict
Striking the right note here isn't easy. Huawei gets better every year: the P7 from two years ago really gasped and wheezed, and nagged you aggressively every few seconds. Today, the silicon is now up to snuff, and there's much less nagging.
Perhaps we'd be marvelling at the P9 if it wasn't being oversold, or if it weighed in at £400 not £500. It's a Great Leap Forward for Huawei. Just not a Cultural Revolution for the rest of us.
Verdict
Review summary: There's plenty to like, and imaging is made fun: but even at the relative bargain price for a flagship of £449 (excl.VAT), the price tag deserves less clunky software.
Huawei P9 Specs:
Dual SIM 4G/LTE with Android Marshmallow (v6)
Works with networks in US, China, UK and beyond
Fingerprint sensor with gestures Octo-core Kirin 955
5.2-inch 1080 x 1920-pixel display (423ppi)
2GB or 3GB of RAM depending on model
Non-removable Li-Ion 3000mAh battery
MicroSD expansion and USB Type C 1.0 connector
Price: From £449 incl. VAT depending on storage options (via Huawei's VMall store).
Full details here on Huawei's P9 mini-site
Availability from May 6. Order before then and Voda will throw in the swanky Huawei H1 smartwatch