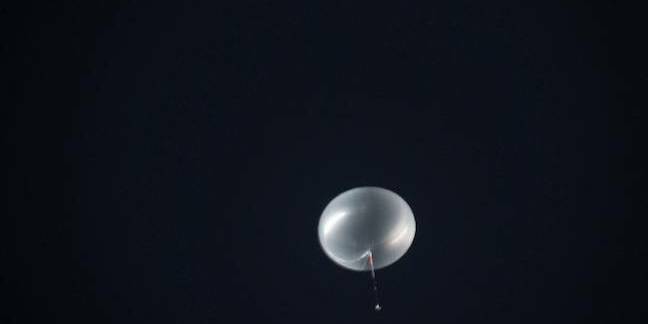 Weather has again delayed the fourth launch of NASA's super pressure balloon (SPB) from Wanaka in New Zealand.
The giant windbag, meant to stay aloft for around 100 days at 33.5 km altitude, has been waiting for the weather to turn in its favour since the beginning of the month.
The problem is that even six knots of wind at low levels is problematic. As campaign manager Dwayne Orr explained in a video posted to Wanaka Airport's Facebook page, the group is looking for winds below four knots.
"The problem was, right when I was looking at making the decision … the surface wind ticked up from six knots to seven", he said. "That means I'm not getting the stability I need to move ahead."
If the group had begun inflating the tow balloon (which helps keep the kilo-cat giant stable while it inflates), a seven-knot wind would mean cutting the tow balloon loose.
NASA Wallops' Twitter account says Thursday in New Zealand is "looking good" for the next attempt.
Well, scrubbed #SuperBalloon launch for today due to winds. Thursday (NZ time) looking good! https://t.co/iWf8qZAHcq pic.twitter.com/3H1cKr7mhE

— NASA Wallops (@NASA_Wallops) April 18, 2016
The idea of deploying 22 acres of polyethylene film and filling it with half a million cubic metres of helium is to hoist payloads to high altitudes without firing off a rocket.
NASA's project team doesn't say so, but Monday's aborted launch must have been intensely frustrating. The project page describes the day's work:
"The team brought the payload out to the flight line, laid out the balloon's protective ground cloth and took the balloon out to the flight line. However, winds at lower-levels (at 250 meters) remained too high, preventing the team from moving forward with launch operations."
Debbie Fairbrother, who revels in the enviable job title "Balloon Program Office chief", said the delay was "unfortunate but not unusual".
The last time NASA got an SPB into the air, it was aloft for 54 days before a leak forced an unscheduled landing in outback Australia.
Keen sky-watchers will be able to follow the SPB's progress here – which should also help work out whether they're going to get a chance to see it pass overhead. There's also a link to the Webcam that will show the launch, when it happens. ®
Sponsored: Webcast: Discover and secure all of your attack surface