This article is more than 1 year old
SpectraLogic debuts big, bad exabyte-tastic temple of tape
Large library supports LTO, IBM and Oracle formats
SpectraLogic has announced the largest tape library in the world, the TFinity ExaScale Edition, with an exabyte of capacity in a single footprint storage system using current media technology.
It is also the industry's first tri-mode library, with support for LTO, IBM TS1150 and Oracle T10000 A, B, C and D format tape drives.
The library uses Spectra's High Performance Transporter fast robotics to get cartridges to and from drives faster.
This tape temple features:
Faster TeraPorter* with 2x speed increase to 160ips to move tape drive packs (9 or 10-slot TeraPack) into and out of the library
Up to 14 Terapacks can be imported/exported in a single operation
Dual Robot operations
Parallel AC power input – no input power phasing requirements for N+1 power redundancy
SlotIQ – uses empty space nearest tape drives to speed performance
MediaIQ – sorts and optimises cartridge move commands based on robot's location
Cold Storage – groups can now vault infrequently accessed tapes inside the library so they become "invisible" to the application, reducing costs and allowing easy retrieval

TFinity ExaScale Edition

Optional custom skins for personalisation
Spectra's BlackPearl Deep Storage Gateway enabled
Highest cartridge exchange performance roadmap of any tape library system
Most floor space efficient footprint of any tape library
UP to 44 frames from previous 40-frame limit
NASA has deployed a Spectra TFinity ExaScale Edition in its production HPC environment. The organisation has more than 500PB of data stored in Spectra libraries.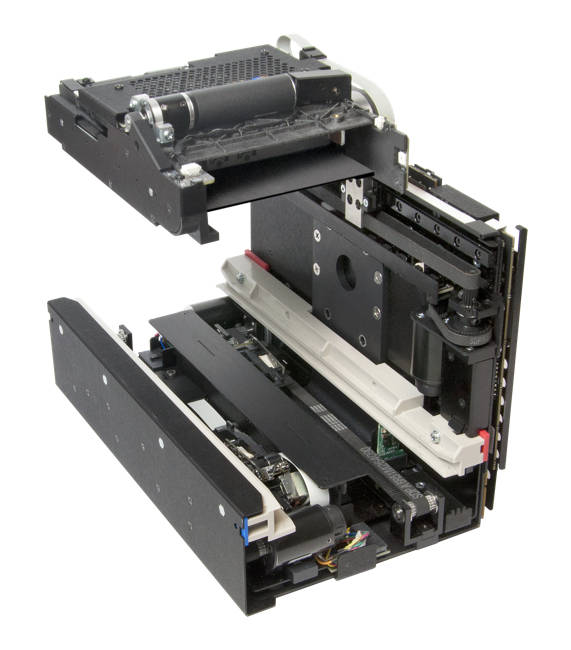 High Performance Transporter
Existing Spectra TFinity customers can upgrade to some or all of the TFinity ExaScale Edition product's features. The specs can be checked out here and an interactive brochure here. ®
* The TeraPorter is a vertical arm inside the library. It's used to position the robot picker at a cartridge slot chamber or drive.