The European Space Agency (ESA) is hoping to finally gets its Sentinel-1B Earth-watching satellite off the ground tonight, following three cancelled launches.
Sentinel-1B was scheduled to depart the launchpad at Kourou, French Guiana, atop a Soyuz lifter on Friday. Unfavourable weather scuppered the attempt.
A second pop on Saturday was similarly grounded by "red" weather, and on Sunday the countdown was halted by an "anomaly" which turned out to be a faulty Soyuz inertial unit.
ESA says the offending unit has been replaced, and pending a technical review, Sentinel-1B will be on its way tonight at 21:02 GMT. The agency will have live coverage here.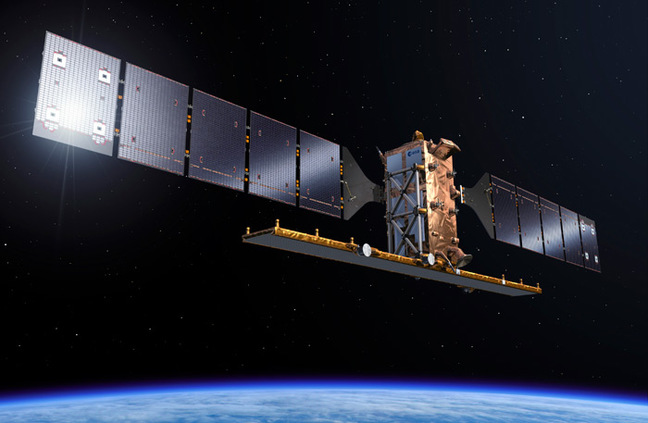 Sentinel-1B. Pic: ESA / Pierre Carril
Once finally aloft, the satellite will join its identical twin Sentinel-1A - launched in 2014 - in scanning the Earth with its C-band Synthetic Aperture Radar from a 700km altitude polar orbit.
The pair form part of the Copernicus environmental monitoring network. ®