BlackBerry has released the Android Marshmallow 6.0 platform update for its Priv flagship, alongside big improvements to the Hub, the phone's hallmark message aggregator.
The enterprise-focused Priv was launched last year with Lollipop 5.1.1 inside. It was BlackBerry's first Android and it showed: despite the device's ample 3410mAh battery, the phone ran hot and was exhausted after a busy day. Beta testers report much better power management under Marshmallow.
The Hub updates released overnight are wrapped up in the discrete BlackBerry Services component from the Google Play Store, and see notifications for Slack and Instagram integrated into the Hub. This update also adds S/MIME support for Hub email. BlackBerry's keyboard gains swipe input in another overnight update. You don't need the platform update to get the Hub and Keyboard updates – they should work on Lollipop Privs.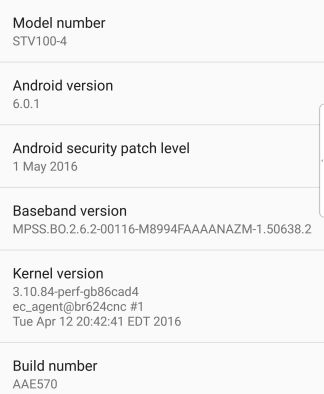 Although Samsung has done more than any manufacturer to advance platform level enterprise security for Android with its Knox containers, BlackBerry is the only vendor targeting enterprises outright with an Android client.
It has made good on its promise of prompt security updates, even beating Google to delivery. However, the high price has deterred fleet buyers, BlackBerry CEO John Chen admitted recently, calling the Priv "too high end" for the volume market.
The Priv received price cuts ranging from $50 to $200 in various markets, but is still a hefty £529 at the UK BlackBerry store. CNBC suggests BlackBerry could release two midrange 'droids this year – one QWERTY, one full touch – but Chen has said new phones are contingent on the success of the Priv.
Samsung still seems the most likely candidate to acquire BlackBerry's phones unit and related IP, if Chen decides it isn't worth keeping.
See our original Priv review here, our two week real world test here, and our recent interview with Carl Wiese here. ®
Similar topics