This article is more than 1 year old
China's Dalek-like robots fear only one terrifying nemesis: Stairs
And the utterly unfit
Pics What's the difference between China's "first" robot security guard AnBot and a Dalek?
One is a ruthless, slow moving and slightly menacing autonomous machine fitted with a space-age anti-human weapon and designed to weed out all those who stand against its authoritarian rule – and the other stars in Doctor Who.
AnBot was shown off at this month's Chongqing Hi-Tech Fair, and is described by the People's Daily as China's "first robot boasting both security capabilities and intelligence skills."
It was designed by the military's National Defense University, and is expected to help crush protests and riots, and nab terrorists. It's fitted with a stun weapon in case any citizens need to be administered any immediate behavioral reprogramming.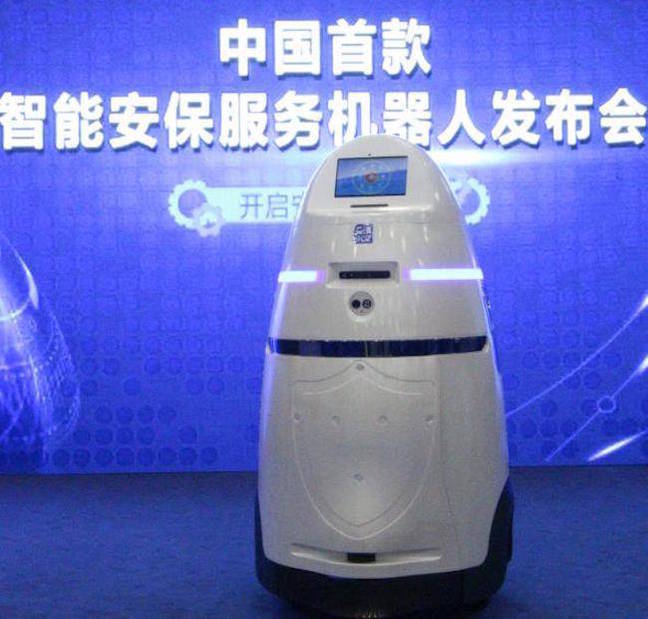 Terrifying, just terrifying how this got funding ... Photo by China News Service
Only one problem for AnBot: like its early BBC telly counterparts, it's going to be defeated by stairs. And anyone who isn't cripplingly asthmatic. Its critics, however, were less kind. "I don't believe it. Try and catch me, catch me! Do you know how to go down staircases?" laughed one Chinese netizen.
We feared someone was pulling our leg – and then we saw this photo: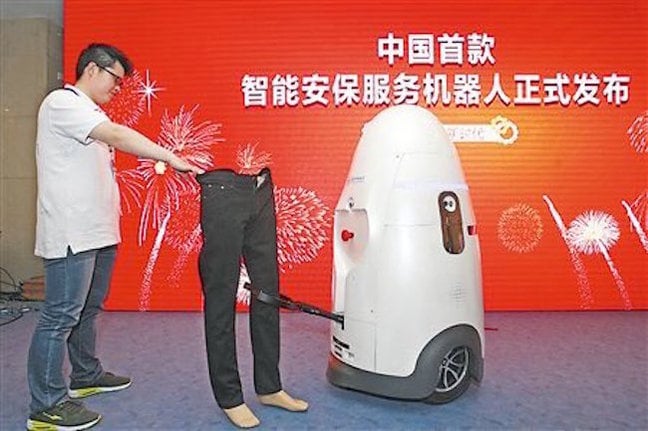 This could be real ... at a pinch (Source: Sina)
Back to the People's Daily:
AnBot's shape is similar to that of a Russian nesting doll. The robot is 1.49 meters in height, 78 kilograms in weight and 0.8 meters in diameter. Its maximum speed is 18 kilometers per hour, and its standard patrol speed is 1 kilometer per hour. It has sensors that mimic the human brain, eyes and ears. Capable of eight hours of continuous work, AnBot is able to patrol autonomously and protect against violence or unrest.

When people around AnBot face security threats, the robot's control personnel can remotely deploy AnBot's electrically charged riot control tool. Within AnBot's patrol area, people can also call for help or press the SOS button on the robot's body to notify police of a problem.
We'll stick with Japan's robo-maids and cyber-porters, thanks. ®