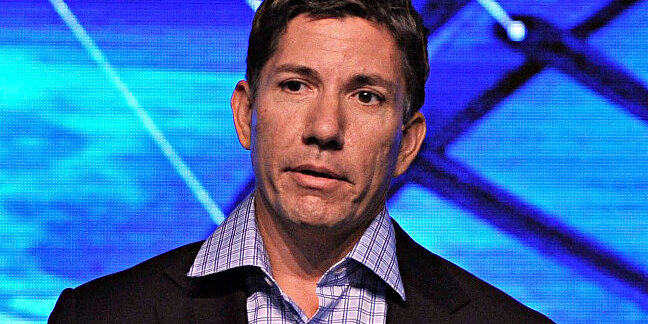 The scourge of Android malware is helping to bolster the bottom line of security software firm AVG but the firm still ended up recording a slight decrease in profits.
For the first quarter ending 31 March 2016, AVG posted revenues of $107.9m, compared to $102.8m in Q1 2015, a rise of five per cent.
Sales from AVG's emerging business division – which includes mobile, VPN and hosted-SMB services – grew 57 per cent over last year, making up 28 per cent of the firm's total revenues. AVG's GAAP net income for the quarter was $11.3m slightly down on the $11.9m profit of Q1 2015.
Subscription revenue grew nine per cent year on year, which more than offset the 15 per cent decline in search revenue, continuing a historical trend.
AVG recently announced controversial plans allow it to collect and resell users' anonymised web browsing and search history but this has yet to figure in its financials, at least. It's unclear whether or not AVG has implemented the facility, following changes in its privacy policy last October.
Paid customers of AVG's Windows security software, which is sold to small businesses and consumers, form a fraction of its user base. AVG is best known for its freebie anti-malware tools for Windows and Android which the firm began offering as an integrated offering a few years ago.
The user base of ZEN – introduced a year and a half ago to connect your devices installed with AVG in a network and manage them remotely – reached 53 million last quarter, the firm reports.
"The results for the first quarter reflect our continued progress on our operating and strategic plans, particularly in light of current market conditions," said Gary Kovacs, AVG chief executive officer (and ex Mozilla CEO) in a statement. "Revenues from our emerging businesses which includes Mobile, VPN and hosted-SMB, grew 57 percent over the same period last year, comprising 28 per cent of total revenue, while search represented just 16 per cent. I am also pleased to report that the user migration to ZEN, our cross-platform, multi-device software reached 53m and we are on track to turn on the monetisation engine in the middle of the year."
AVG expects revenues in the range of $440m to $460m for fiscal year 2016 as a whole with GAAP net income predicted to come in at between $43m to $49m. The firm's stock price was slightly up on the results, closing at $20.27. ®
Sponsored: Ransomware has gone nuclear