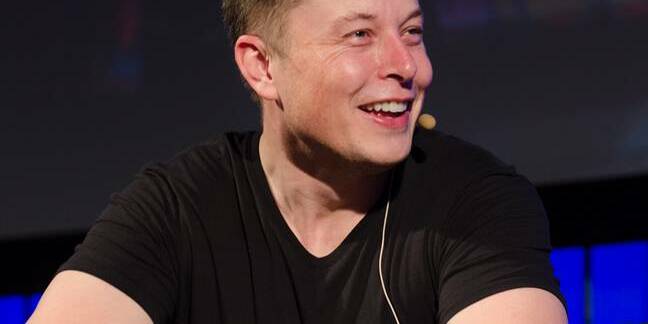 The US military has awarded SpaceX an $82.7m contract to launch a next-generation GPS satellite into orbit.
The move is bad news for the United Launch Alliance, a partnership between Lockheed Martin and Boeing, that has been the sole provider of military launches for over a decade, and which has charged the US government an arm and a leg for its launches. The ULA uses Russian rocket motors to blast gear into space – now Uncle Sam is buying from a homegrown supplier.
"This GPS III Launch Services contract award achieves a balance between mission success, meeting operational needs, lowering launch costs, and reintroducing competition for National Security Space missions," said Lt Gen Samuel Greaves, Air Force program executive officer for space.
The deal spells the end of a two-year campaign by Elon's Musketeers to get a slice of the government orbital delivery money pie. ULA has had a lock on the market and was charging about $125m for a launch, with additional fees for a "capability contract" to provide short-notice launches in an emergency that brings the cost up to around $200m.
SpaceX was willing to carry out launches for a lot less, but was frozen out of the bidding process. After the government agreed to consider a bid from SpaceX, ULA dropped out of the running.
One ULA executive was forced to resign after he revealed the reason why. Brett Tobey, formerly the vice president of engineering for ULA, told an audience of students that his company had dropped out of the bidding because it couldn't match SpaceX on price.
"ULA opted to not bid that," Tobey said. "The government was not happy with us not bidding that contract because they felt that they had bent over backwards to lean the fill to our advantage. But we saw it as a cost shootout between us and SpaceX."
Now that competition has been introduced to the military launch market, American taxpayers will face reduced bills for getting critical satellites into orbit. One wonders why it took so long. ®
Sponsored: Ransomware has gone nuclear