After a long beta programme, the Ordnance Survey has officially launched its "slippy"-style smartphone app and website - just in time for shivering in a parka on a Bank Holiday Monday, as you wonder who nicked your bike.
It marries the Ordnance Survey's traditional map into a modern, scrollable UI, and was built from the ground up. The team had to reconcile the traditional Transverse Mercator with "slippy" web-style modern map projections, and UX.
We've written about it before here and here.
The first story illustrates how much more detail you get your typical free mapping app.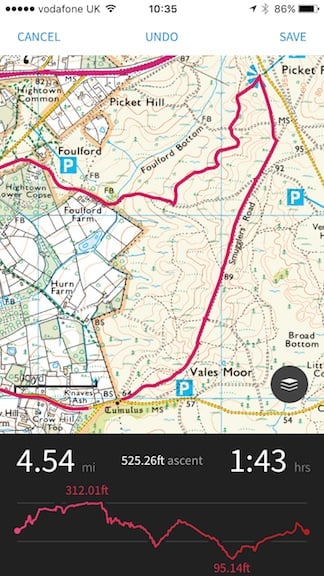 For example, the team created a modern version of the textures used in 1960s OS maps to distinguish between deciduous or coniferous forests. Best of luck getting that kind of info out of Google.
The OS will use a freemium model for the site and apps. The totally free portion gets you standard and aerial views, route following, route syncing between web and mobile app, live weather and the ability to redeem a paper map via a code. But the subscription throws in National Parks, 1:25k (Explorer), 1:50k (Landranger), Night Mode, route recording and sharing, and offline downloads.
Here's what the web version looks like - just click to enlarge: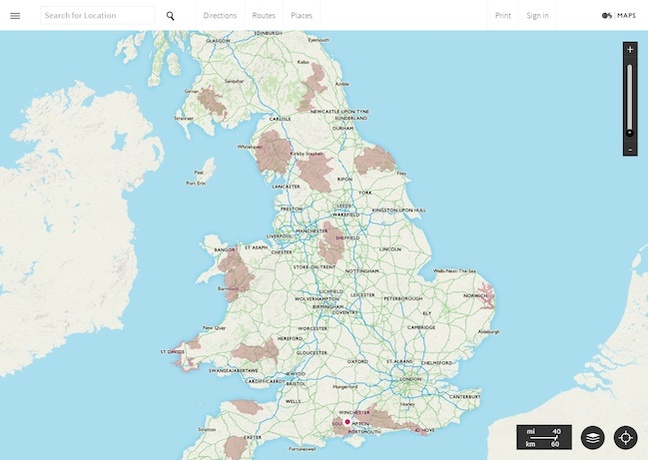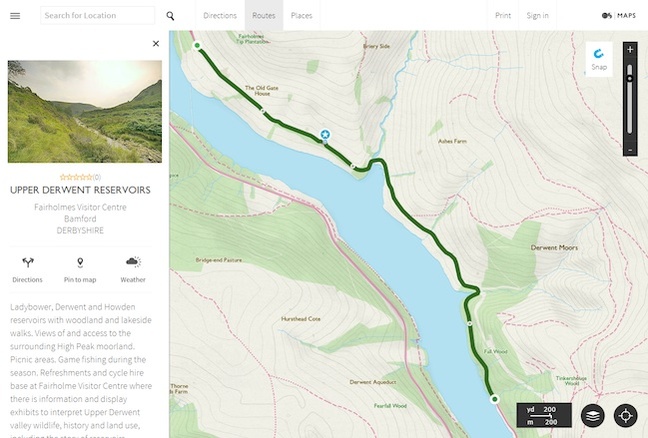 An annual sub for hardcore outdoor masochists starts at £19.99, but there's a one-off non-recurring monthly access, for holidays, at £3.99. You can get a week's free trial to see what it looks like. ®