Europe's Earth-watching sat beams back icy first pic
Svalbard archipelago poses for Sentinel-1B
---
Europe's Sentinel-1B Earth-watching satellite has delivered its first image, a tad over two days after soaring aloft from Kourou, French Guiana, and a mere two hours after its Synthetic Aperture Radar was fired up.
Norway's Svalbard archipelago - including the Austfonna glacier - was the satellite's inaugural snap (full version here):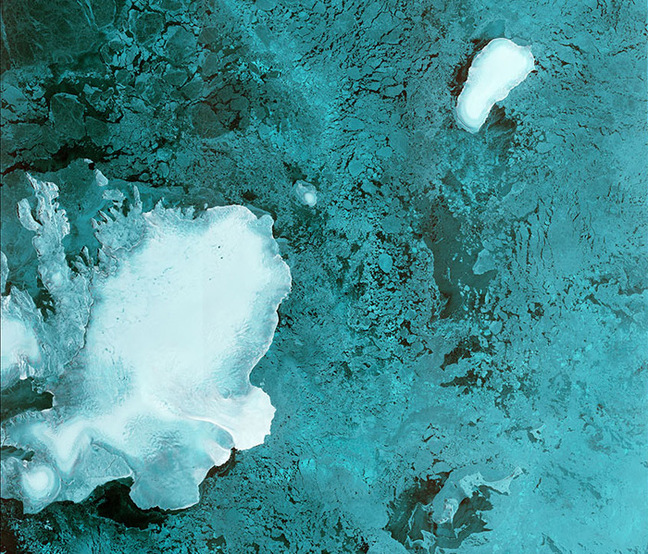 The Austfonna glacier for your viewing pleasure
The photo session "followed a complicated routine to deploy its 12m-long radar and two 10m-long solar wings, as well as passing a series of initial checks", the European Space Agency (ESA) explains.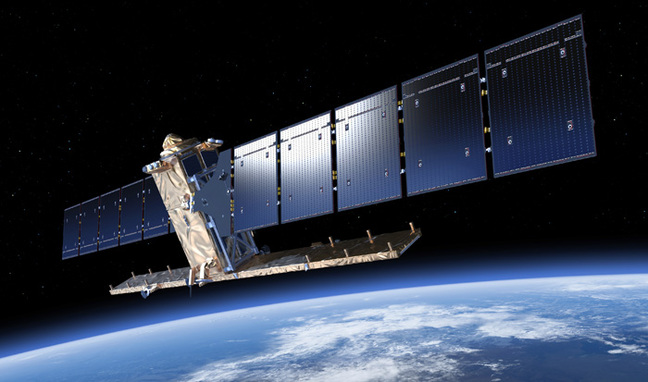 A Sentinel-1 satellite. Image: ESA / ATG medialab
Volker Liebig, the agency's Director of Earth Observation Programmes, said: "It may feel a little like a routine because we launched three Sentinel satellites in less than 12 months, but of course it is not.
"Getting a satellite into orbit is always thrilling and every time we do this I am quite nervous. Our engineers and industry have shown what we can achieve with this fourth Sentinel delivering a first image in record time. We have another important part of the Copernicus missions in orbit. A great achievement from a great team."
The other two Copernicus environmental monitoring network satellites which have slipped the surly bonds of Earth in the last year are Sentinel-2A (a polar-orbiting, multispectral high-resolution imaging mission for land monitoring) and Sentinel-3A (a multi-instrument mission to measure sea-surface topography, sea- and land-surface temperature, ocean colour and land colour). They blasted off in June 2015 and February this year, respectively.
ESA has an overview of the ongoing and planned Sentinel mission here.
Sentinel-1B's identical twin, named (you guessed it) Sentinel-1A was sent aloft in April 2014. The pair are in polar orbits 180° apart, and able to image the planet's entire surface every six days.
ESA says of Sentinel-1: "The mission will benefit numerous services. For example, services that relate to the monitoring of Arctic sea-ice extent, routine sea-ice mapping, surveillance of the marine environment, including oil-spill monitoring and ship detection for maritime security, monitoring land-surface for motion risks, mapping for forest, water and soil management and mapping to support humanitarian aid and crisis situations." ®