French duck-crushing device sells for €40k
Fancy canard à la presse? It'll cost you
---
A duck-crushing device pertaining to posh Paris eatery Tour d'Argent has sold at auction for a wallet-draining €40,000.
The silver-plated duck press was specifically created for the preparation of the restaurant's signature canard à la presse, and had been expected to attract around €4,000-€6,000 when it went under the hammer at auctioneers Artcurial yesterday.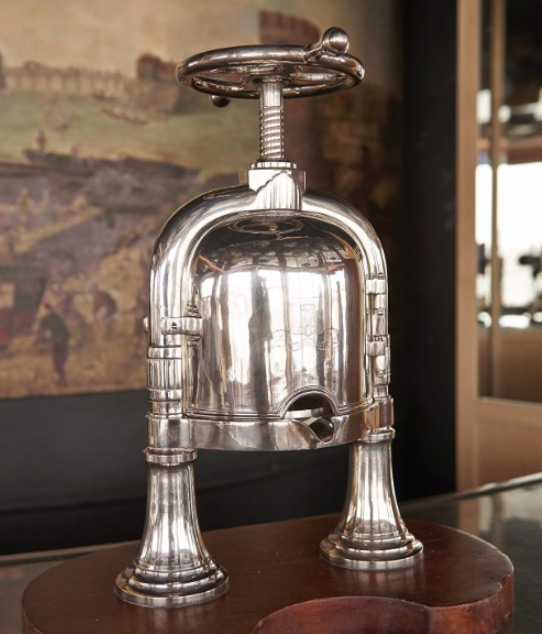 Yours for €40k: One duck-crushing device. Image: Artcurial
However, according to The Local, a lover of either haute cuisine or duck juicing, or both, decided it was worth well over the estimate.
There's a bloody blow-by-blow account of how Tour d'Argent prepares Canard à la presse (aka canard à la rouennaise) here. Suffice it to say, this particular dish will not be appearing in our popular post-pub nosh neckfiller series any time soon. ®