NASA's latest attempt to launch its Super Pressure Balloon (SPB) in New Zealand has gone off without a hitch.
The launch of the kilo-kitty mission had suffered repeated weather delays.
After deciding to go ahead today, the balloon was laid out and a tow balloon inflated to lift the tip of the SPB off the ground.
That was followed – finally – by the launch itself.
Janet Letchworth, who heads up the project, says NASA is hoping the balloon can make its full 100-day journey this time around.
A previous mission ended early when the SPB was deflated over the Australian outback.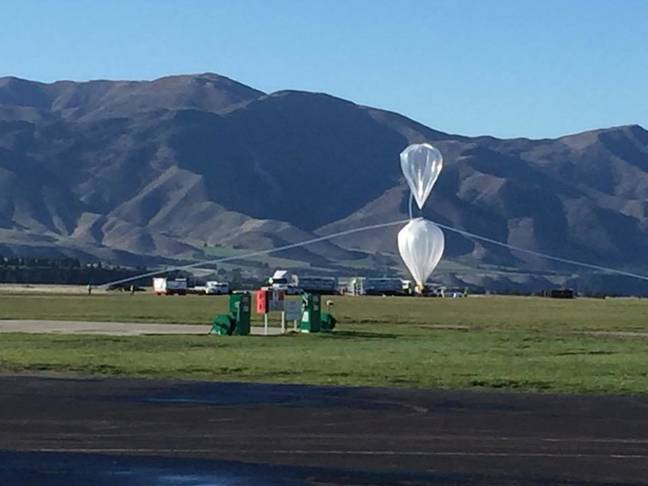 The SPB with its tow balloon. Image: Wanaka Airport
The balloon, "as large as 92 Goodyear blimps", as NASA puts it, is now cruising at 110,000 feet (33,500 metres):
Lucky number 7 ground track created by our #superballoon. Pressurized and floating at 110,000 feet! pic.twitter.com/lzSHEZTPVN

— NASA Wallops (@NASA_Wallops) May 17, 2016
Wanaka Airport's Facebook page has a video of the lift-off moment here.
NASA's tracking page – which should also help ground-based enthusiasts work out when to look out for the SPB passing overhead – is here.
The Compton Spectrometer and Imager payload the SPB is carrying is a gamma ray telescope that will study sources of nuclear line emission and gamma ray polarisation. ®