World goes SIM-free, leaving Sony and HTC trailing behind
Have we reached Peak Smartphone? Analysts disagree
One-third of phones worldwide are now sold SIM-free, Gartner reports today in its latest quarterly smartphone market numbers. The move to SIM-free online sales has benefited Chinese upstarts and left former favourites like Sony and HTC in the dust, analyst Anshul Gupta told us.
"They haven't changed at all, while the market has changed drastically. Selling online, you really need to pass on the cost saving to customers as a lower price - you can't pocket everything."
Three of the top five vendors are now Chinese, and those three account for 17 per cent of worldwide phone sales. For Q1 this year, Gartner pegs Huawei at third with 28.8 million shipments (8.3 per cent share), up from 18.1 million in Q1 2015, Dongguan, Guangdong-based Oppo with 16.1 million (4.6 per cent share) up from 6.5 million a year ago, and Xiaomi close behind with 15 million (4.3 per cent share) up from 14.7 million a year ago.
That's broadly in line with Strategy Analytics' figures, which saw Oppo grab fourth spot with with 15.5 million units shipped, almost double the amount it shipped in the same period in 2015. Huawei retains third place with 28.3 million shipped up from 17.3 million in Q1 2015. Xiaomi shipped 14.8 million units to be the fifth largest vendor.
Gupta paid credit to the Chinese for allaying fears of poor aftersales service.
"I don't see that even Samsung provides software updates as soon as they're available. Some Chinese vendors like Xiaomi are banking on issuing frequent, monthly or fortnightly updates," he told us.
Samsung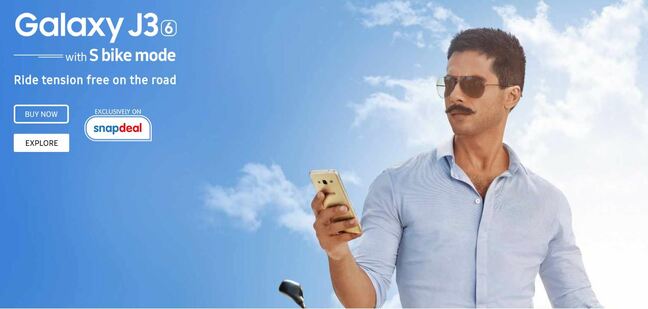 Young man, there's a place you can go
And it's the Samsung store to buy a J3
As Sony and HTC fell by the wayside, with uncompetitive (or no) midrange offerings, Samsung adjusted to the shift in the market.
Gupta says Samsung has been obliged to accept lower margins with its J series models, with strong specs (4G, more memory, quad core processors) for the $115 price point emerging markets need in its J models.
"These things were not there in 2014 or before. Samsung used to give lower specs at that price point. Overall Samsung lost just one percentage of market share year-on-year, retaining top spot with 81.1 million units shipped in Q1."
I'm so bored with the i.P.h.o.n.e
Gartner also finds evidence of "iPhone fatigue" identified by other analysts.
"Apple is facing iPhone fatigue and pressure is mounting for Apple to innovate a new wow design beyond its standard rectangular form factor," said Strategy Analytics' Neil Mawston, executive director at the analyst firm.
Gartner thinks iPhone sales fell from 60.1m to 51.6m year on year.
Apple may not be rising to Mawston's challenge with a Nathan Barley phone, but since Q1, Apple has started to ship the retro-sized iPhone SE, with backlogs in stores suggestive of strong demand. SE sales don't figure much in the analysts' Q1 figures, as it was only available from March 31.
The SE may be a surprise hit. It's not merely Apple's cheapest iPhone, but its most manageable, and yet has a battery as good (if not better) than its larger iPhone 6s sibling.
For vendors other than Samsung and Apple, the Chinese are eating their lunch.
The analysts differ on whether we've reached "Peak Smartphone". Strategy Analytics caused a stir late last month when it asserted that overall shipments fell for the first time ever in Q1. A weaker Chinese economy was to blame. Even in the pre-history days, back when the Earth's crust was still hardening and Symbian ruled the roost, sales still grew. (Mawston compared it to the smartwatch market today, which hasn't caught on, but still shows strong YoY growth).
By contrast, analyst Gfk still sees growth of about three per cent. Volumes fell in Europe by six per cent year on year - for the first time - and by 11 per cent in Latin America. But China continues to grow, with 19 per cent higher volumes in Q1 2016 than the same period one year ago. GfK attributes growth in North America to aggressive carrier promotions. ®