This article is more than 1 year old
Galileo satnav fleet grows an extra pair
Satellites 13 and 14 safely aloft
Europe's home-grown Galileo satnav network is two orbiting operatives closer to a full constellation following the successful launch earlier today of satellites 13 and 14.
The pair blasted off atop a Soyuz rocket from Kourou in French Guiana at 08:48 GMT, en route to joining their fellow Galileos at an altitude of 23,222km.
Galileo will offer a "highly accurate, guaranteed global positioning service under civilian control". The European Space Agency (ESA) assures it's "interoperable with GPS and Glonass", with its "dual frequencies as standard" delivering "real-time positioning accuracy down to the metre range".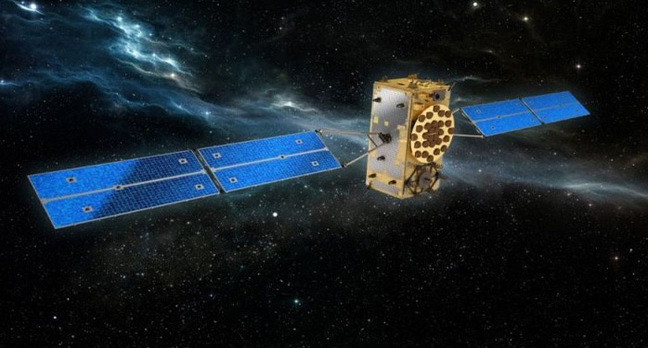 A Galileo satellite. Image: OHB
ESA says: "Initial services will be made available by the end of 2016. Then as the constellation is built-up beyond that, new services will be tested and made available, with system completion scheduled for 2020."
Ultimately, there will be 24 operational satellites, with six in-orbit spares. The next launch is scheduled for this autumn, when four Galileos will ride a customised Ariane 5 ES. ®