Gillian Anderson: The next James Jane Bond?
The X-Files star in 007 bid
---
Gillian Anderson has got a her fans all a-tizz down at Twitter with a hint that she might be prepared to fill Daniel Craig's shoes as 007.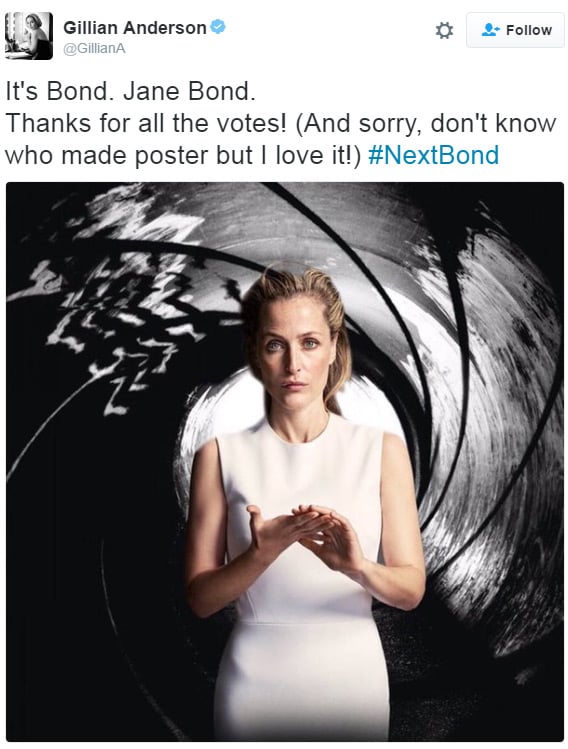 To secure the role, Anderson will have to beat off stiff competition from Idris Elba, Damian Lewis and Tom Hiddleston - all of whom are in the frame for the job.
Hiddleston currently appears to be the front runner, based on his performance in the TV adaptation of The Night Manager. Bookmakers Coral earlier this month suspended betting on the thesp picking up Craig's Walther PPK after a "particularly large" wager sent the odds tumbling to 1-2.
However, Hiddleston claims complete ignorance. He recently told chat show host Graham Norton: "The position isn't vacant as far as I'm aware. No one has talked to me about it. I think the rumours have come about because in The Night Manager I play a spy and people have made the link." ®
Bootnote
"Betteridge's law" is applicable to the headline of this article, with the answer being a definitive "no".