Hooves in spaaace: Goat Simulator goes galactic
Caprine capers continue with Waste of Space expansion
---
Swedish games outfit Coffee Stain Studios has announced it's releasing a galactic expansion to its popular 2014 ram-'em-up Goat Simulator, which finally offered goat wannabes the chance to fulfil their caprine fantasies.
Entitled Waste of Space, the expansion's premise is that players "get to beat or trick people into crowdfunding you their hard-earned money, and then spend it on your own dreams of being a space McGyver in space or whatever space nerds do instead of huffing paint in their underwear like normal people".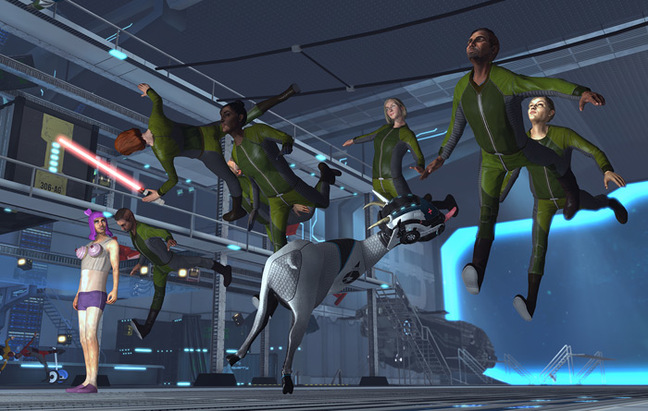 All kinds of crazy: Waste of Space
To trumpet tomorrow's launch, Coffee Stain Studios has produced an entertaining vid, in keeping with its previous cinematographic efforts. The original Goat Simulator promo scored high points for its parody of the intro of the trailer (probably NSFW) for zombie chopfest Dead Island.
The exciting features of Waste of Space include:
Visit space today or get old waiting for that other space game that you already paid for
Crowdfund a space colony and get other people to pay for it and do all the work!
Fly and shoot stuff in space, because nobody makes games about flying and shooting in space anymore
Learn how to be a real bridge commander like that spock dude from mars or whatever
The biggest map in goat simulator history, filled to the brim with all kinds of crazy
What's more, we're promised that "no crew member will be left unromanced". This kind of thing may be OK in outer space, but don't try it in Oklahoma.
The expansion will be available on on PC, iOS, Android and Amazon. ®