This article is more than 1 year old
The Windows Phone story: From hope to dusty abandonware
We stroll down Memory Lane and weep for what might have been
Special Report We stroll down Memory Lane and ask: was this The Ultimate Curse of Fry?
Spring cleaning the other day, my wife found a Windows wristband. It was in a box where ten year old 4MB MMC cards went to die, along with paperclips, odd screws and a lot of dust. Keep or chuck? Chuck, I said, before looking closer, and realising that it was a time capsule buried in another era: a USB drive with press materials on it.
The wristband had been handed out at the meticulously managed, and very expensive relaunch of Microsoft's mobile efforts: the debut of "Windows Phone Series 7" on October 11th, 2010. (I somehow managed to be spared a three hour tutorial the next day, which my colleague Bill Ray received.)
It's spooky looking back at such an odd optimistic moment for Microsoft, where it was promoting a exuberant, radical design, particularly in the light of what happened this week.
Windows Phone was unofficially snuffed out in 2014, a sacrifice at the altar of a new strategic vision: a common Windows code base for adaptable apps. For the past two years Microsoft has simply been stringing along the Windows Phone faithful.
This week Redmond confirmed that even after an $8bn purchase that brought in 32,000 dedicated staff, it was not only exiting the consumer phone business, but abandoning mobile in entire geographical regions including India, China and Latin America, while leaving the door ajar for showcase devices such as a Surface Phone in the future.
Before we apply the benefit of hindsight, let's unpack the launch material from that sunny dawn in 2010.
Brave New World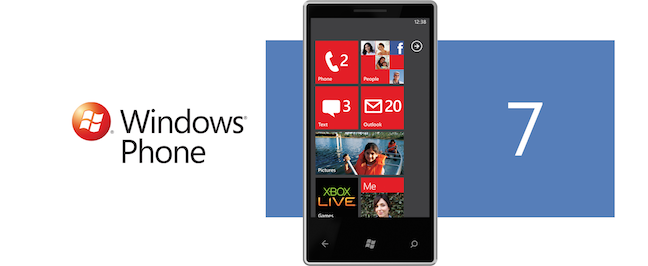 On launch day we saw a radical new UI and a slew of new phones – most of which were never seen again.
It was clearly that something of great beauty and utility had emerged from the in-fighting at Microsoft. A team of talented people had been allowed to get on with something and fulfil a vision.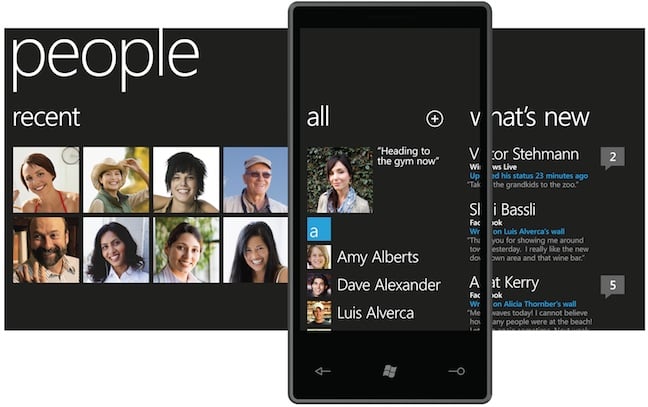 Windows Phone looked like it had beamed down from another planet, with the UI ripped from the oddball Zune music player and refined for a phone. The design's value only became apparent when you used it. It required much less thumb work and stretching than an iPhone. Over the years, rivals would steal elements from the design, such as side-swiping and using text as buttons, while Microsoft strived to tone down the radical look. Smooth scrolling is elusive on Android even after Google's optimisations, on today's eight-core SoCs and huge GPUs, but on Windows Phone it was smooth and reliable from the start.
A Windows Phone had a Zen-like simplicity to it, and Microsoft had tried hard to design the UX around people and people-centred tasks. For a while, a Window Phone could do social media far better than anyone else: posting to multiple social networks and aggregating their feeds, leading to the global "Smoked by Windows Phone" campaign.
The iPhone home screen remains a grid of apps to this day. Android was designed as a dashboard for a custom car enthusiast: crammed with counters and meters and extra buttons (widgets). The Windows Phone home screen was a pinboard for people – with their tiles updated in real time to reflect their activity – and a place to pin locations, or web pages, or peripherals, or documents. (Strangely, you could never pin an email to the home screen). I rate the keyboard as best in class.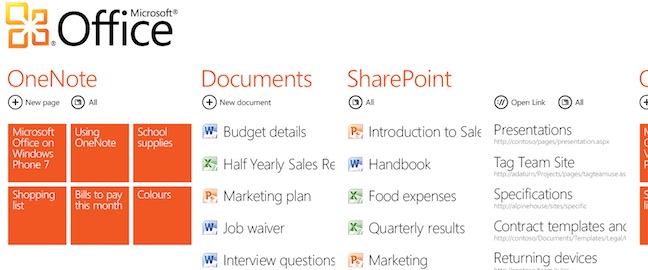 Even today a Windows Phone 8.1 is a delight, marrying flexibility to Zen-like simplicity. No wonder Steve Jobs liked what Microsoft had done, and it was little wonder that the traditional feature phone users – who want one or two modern apps, at most – found the WP the best choice on the market.
Of all the highly-praised user interface designs in the past thirty years of computing – Steve Jobs' original Apple Mac UX and WP – I'd rate WP highest of all.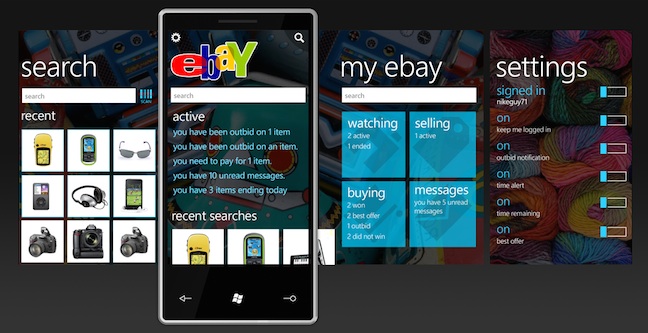 But the radical UX had apparently flummoxed many users, former Microsoft designer Jon Bell revealed in a must-read piece.
"Being a special unique snowflake works for art but not design. Design should be invisible… so you have die hards that love it, but you have the mainstream of the market that struggles with it, if they try at all," he noted. "We were all pretty bummed by how the marketing stuff panned out. But do you know what was a thousand times worse? Going on site, handing someone a Windows Phone,and watching them universally struggle with it… the stark look of Windows Phone seemed to turn off more people than fell in love with it."
We saw devices too. Unsurprisingly, Microsoft's most loyal OEM, the former contract manufacturer HTC, was the most enthusiastic, with a whole "family" of devices: the Mozart, Trophy and HD7 were touted for Europe and APAC:

LG plumped for a slick camera for its Windows 7 debut: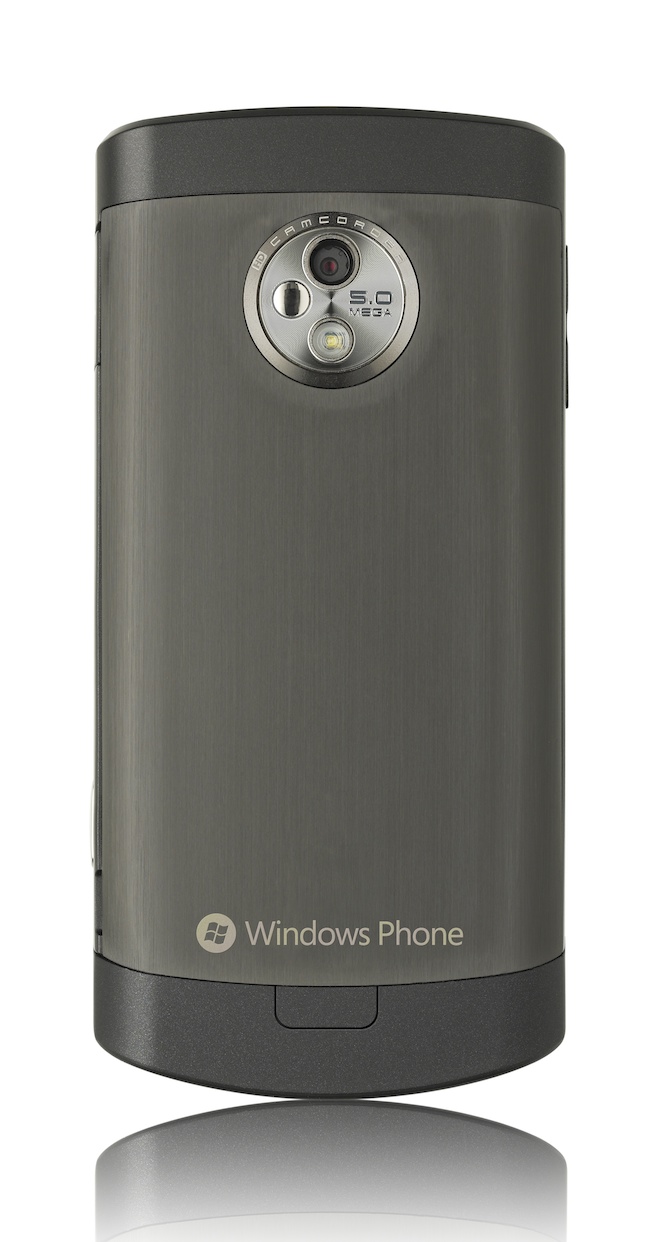 Samsung won the most carrier backing for its chunky Omnia 7: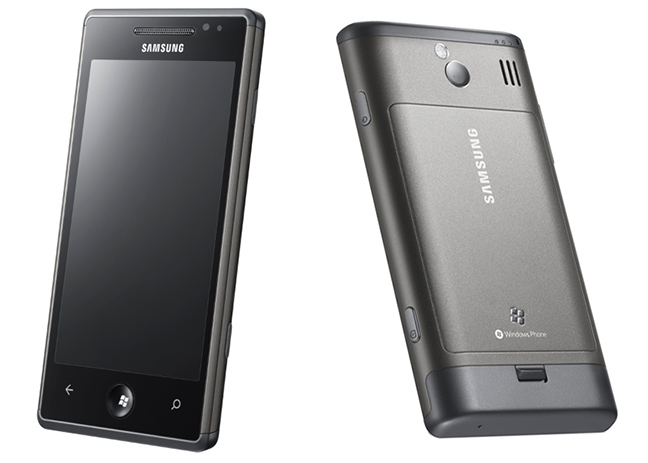 While Dell (yes, Dell) offered the USA a landscape full-QWERTY slider phone: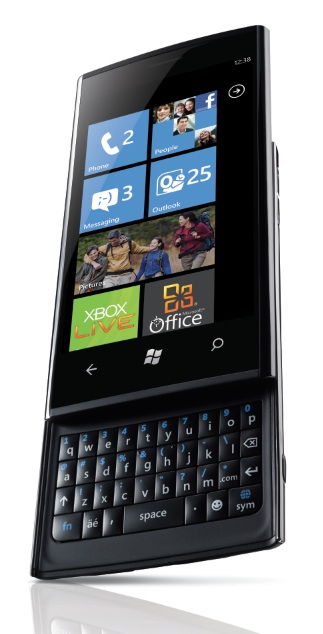 That form factor died out years ago and was only revived last year by BlackBerry, with its Priv.
Three months later, the world's number one phone manufacturer, Nokia, swung behind Windows Phone, ending 15 years of bitter rivalry between Redmond and Espoo.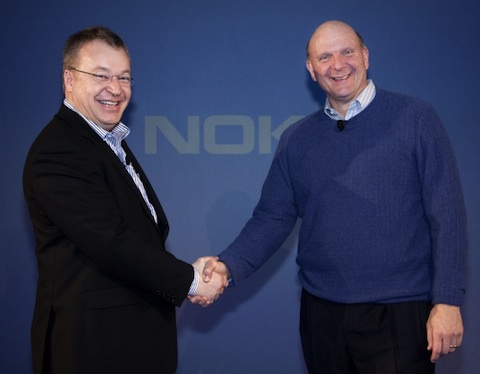 With the biggest OEM and an amazing new people-friendly phone platform, surely the game was Microsoft's to lose now?