They've gone and done it: USB 2.0 connectors can now be reversed!
Taiwanese company Jpower has done the deed by putting a hinge on that little white wedge of plastic in the middle of the USB 2.0 Typo A connector. On the company's stand at Computex, the colossal Taiwanese tech trade show, it was showing off USB cables that just didn't give a damn which way you poked them.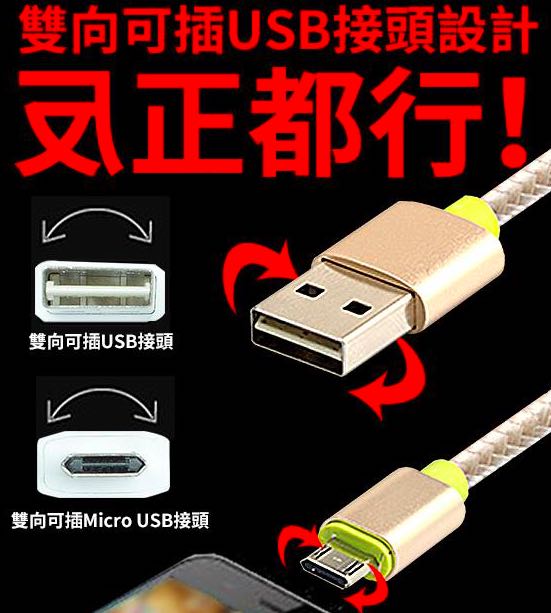 They've DONE IT! USB 2.0 finally flips!
The J-Power stand features patents from several nations and the staff were at pains to point out that you can get comparable products from Chinese vendors. Which is a bit ironic if you consider Computex is full of dubiously-designed kit.
Here's Exhibit A: the "WiWatch." Which mysteriously disappeared from the vendor's stand the next day.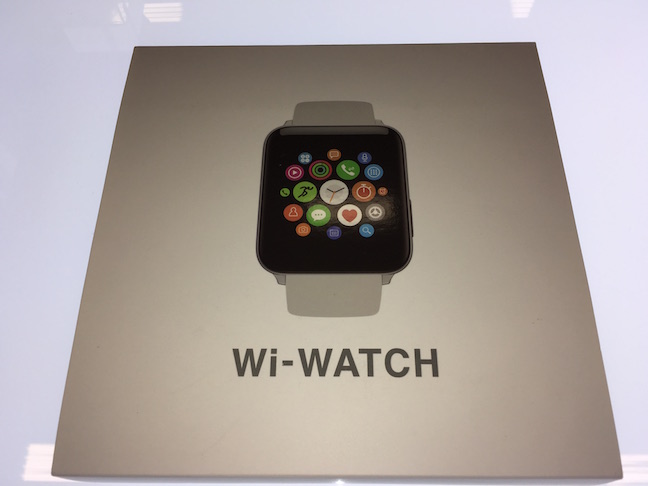 Intellectual property rights? They've heard of them
2016 feels like a quiet-ish Computex. There's a thousand attempts at creating things for the Internet of things, none of which feel convincing.
Virtual reality is also everywhere, with 360 degree cameras and video Goggles popping up all over the show. Walk the show floor and you'll find a plethora of widgets you can bolt on to your bike, your extreme sports helmet or your body so you can mount a camera and capture some VR-worthy video. We even spotted one for your dog.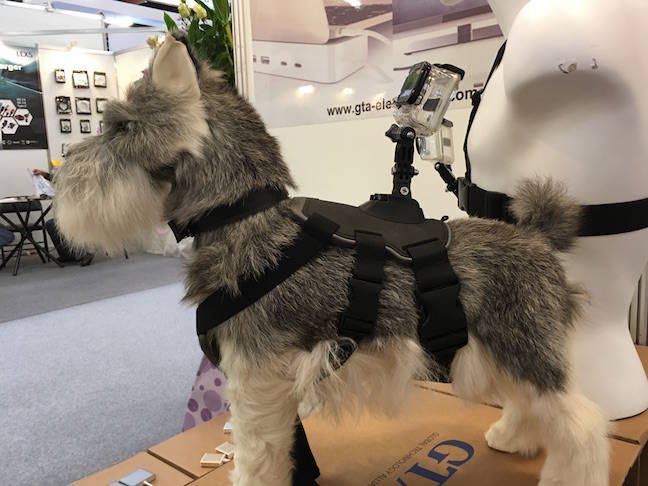 Go fetch footage, boy!
A by-product of all the VR kit on the show floor this year is a stream of pale, sweaty folks who've just pulled off their goggles and look like they might be about to lose their lunch. And not just because that lunch was a local speciality called "stinking Tofu."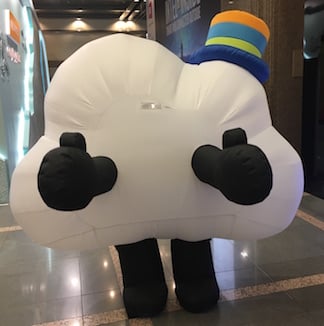 Quanta's walking cloud
As ever, the show is full of weird. A chopstick sanitiser won an award for offering the world a small chamber wherein ultraviolet light can zap any bugs on your cutlery. A vendor of floating bluetooth speakers told me they reckon the device will find an audience among parents keen to entertain their kids in the bath, but wouldn't let me photograph the device. Server-maker for the clouds, Quanta, had a cloud walking around offering hugs.
Computex reliably produces an endless array of phone cases. Including some for the as-yet-unreleased iPhone 7. Seeing as Apple has not said a thing about the iPhone 7, I asked the manufacturer how they knew this case will fit it. "Maybe it's out by a little bit" was the answer. The case will fuel rumours the 7 will have dual cameras, as it's built to fit them.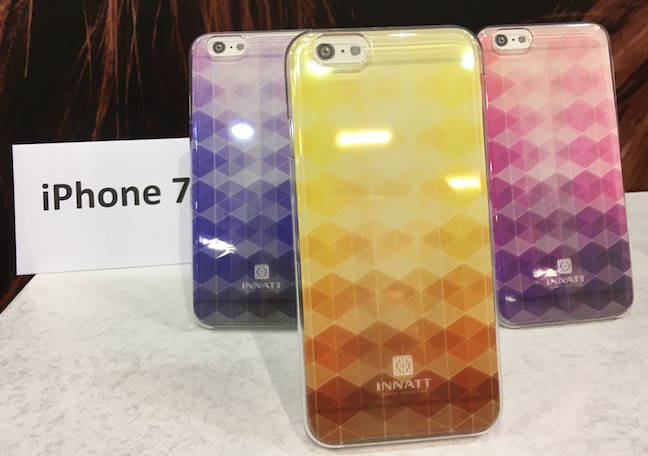 iPhone 7 case that may or may not be the right size
Gaming is a big focus at Computex and you can't go far without encountering LED-ridden mice and keyboards done up as some kind of cybernetic battle-axe +1 (or +3 against Digi-Orcs). The flipside of that kit is super-cute keyboards and mice, like this one designed to be festooned in Lego.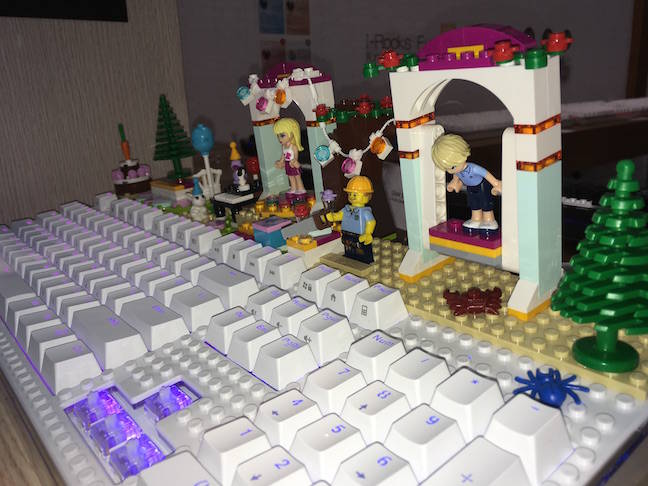 Because loose Lego on the desk is obviously a threat to workplace safety
The Register reckons readers shouldn't write this one off: loose Lego is an obvious health and safety risk in the office. Those millennials who insist on decorating their desks with it need a way to keep it safe. ®