This article is more than 1 year old
Brit upstart Arkivum gets new CEO
Cook cooked and becomes Chief Customer Officer
UK Archiving-as-a-Service product startup Arkivum has a new CEO, Guy Yaniv, who has been appointed three months after its new chairman, Jim McKenna, took office.
Yaniv was general manager of customer experience analytics at NICE Systems, recently leading its cloud-based Big Data Customer Analytics Division.
He moves into the Arkivum chief exec chair while Jim Cook, its previous incumbent, becomes, ironically enough, Chief Customer Officer, a position which involves, we understand, being responsible for the total Arkivum customer experience.
Cook joined Arkivum as its CEO in March 2011, having been COO at VoiceVault which worked on voice-based biometric identity verification.
McKenna joined Arkivum's board in March 20-13. He is a member of the UK's great and good, we understand, with his LinkedIn profile listing three current and three former board chair positions, He has been chairman of East London University, a member of the Senior Salaries Remuneration Committee in the Cabinet Office and was COO of software house Loigica from 1993 to September 2008.
Arkivum said this about Cook's work and Yaniv's appointment: "Arkivum has enjoyed rapid growth and has established itself as a market leader, and with Guy at the helm, the company is now well positioned to scale its business whilst building on its domain expertise, unique offering and valuable client base."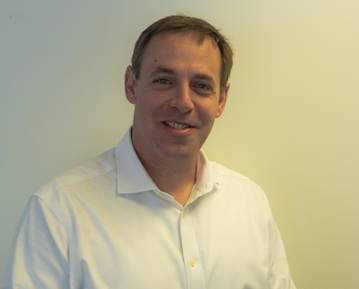 Guy Yaniv
Yaniv himself said: "The business has grown 300 per cent year-on-year over the past two years, expanding into new markets and securing an impressive array of customers."
That's a tribute to Cook's work. He's an IT veteran, starting out as a research engineer in EMI Research in 1974, 42 years ago, according to his LinkedIn profile.
McKenna's canned quote said: "Guy brings with him skills and expertise that will help us drive the business to the next level of growth and market penetration. He comes with an enviable track record in senior leadership positions and extensive experience of operating in global markets, which will prove critical in building competitive advantage, delivering exceptional customer experience and tapping into new revenue sources. The Board welcomes Guy and looks forward to working with him and building an even greater business."
So Cook had done good but Arkivum needed more; that old next level of growth story.
Bizdb lists Arkivum's net worth in 2013, 2014 and 2015 as £32,891, £468,682, and -£53,638 respectively. That might have had a bearing on events as well. ®